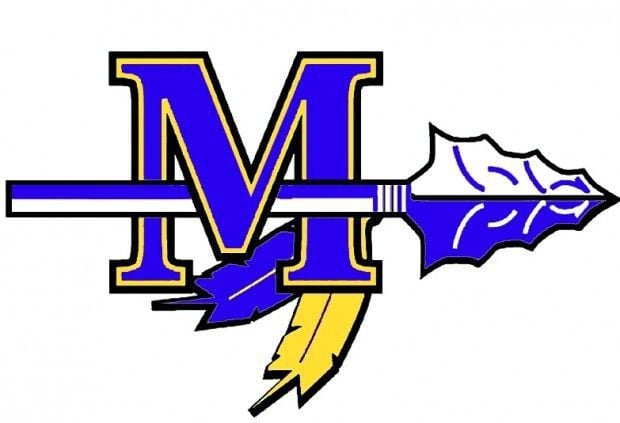 Muscatine 2nd, Wilton 4th at Gary Curtis Invitational: Tim Nimely scored a 13-4 major decision over Iowa City Regina's Aidan Udell in the 170-pound championship match at the weekend tournament in Highland.
Togeh Deseh pinned Columbus/Winfield-Mount Union's Chance Malone in the heavyweight championship bout.
The Muskies scored 165 teams points, second to South Tama County's 173 to finish atop the competition at the Gary Curtis Invitational. Alburnett (158) was third and Wilton (153) fourth.
Columbus/Winfield-Mount Union scored 73.5 points for ninth. Lane Scorpil took the 113 title for the Wildcats with a 7-1 decision.
Brody Brisker took home the 106-pound title for Wilton, netting a 15-4 major decision over Highland's Easton Echlabaugh in the title match.
Kael Brisker pinned Fort Madison's Gavin Wiseman in 5:07 to capture the championship at 138.
Colton Cruse made it to the 152 championship round, as did Kaden Shirk at 160, but both lost to take second place.
West Liberty takes 7th at Bobcat Jerry Eckenrod Invitational: The Comets scored 91 team points, edging out LaPorte City's 85 for seventh play in Benton on Saturday.
West Delaware amassed 245.5 points for the team win. Waukee (240.5) and Don Bosco (214) rounded out the top three.
Kobe Simon scored a 7-4 decision over Conner Murty of East Marshall/GMG in the championship match at 220.
Drake Collins also made it the title match, but he was pinned by West Delaware's Jadyn Peyton in 3:56 at 152 pounds.
Boys basketball
Camanche beats West Liberty: Zach Erwin had 17 points, Logan Shaw 12 and Jordan Lawrence 10 as the Indians claimed a 67-43 win over the Comets.
Caleb Wulf's 22 led West Liberty. Chance Thrasher chipped in with six and Jahsiah Galvan five.
West Liberty is now 1-8 on the season and will be home for Wilton on Tuesday night.
Burlington Notre Dame hands Wapello first loss: Maddox Griffin had 11 points for the Indians, but the Nikes ended up a 58-45 winner at home on Saturday.
Burlington Notre Dame built up a 25-16 halftime lead and Wapello couldn't make a strong enough second half run to close the gap.
As a team, the Indians shot 17-44. The loss drops the team to 8-1 on the season. Wapello is slated to see the court next on Tuesday night for a home game against Columbus, a team the Indians beat 81-34 to start the season.
West Liberty routes Camanche: The Comets raced out to a 40-6 halftime lead and ended up 61-22 winners.
Camanche was held scoreless in the second quarter, and scored just six in each of the first and third quarters.
West Liberty is 6-3 and plays Wilton at home Tuesday night.
Arrows can't match Nikes' hot start: Burlington Notre Dame scored 23 first quarter points to Wapello's eight en route to a 63-40 win on Saturday in Burlington.
Serah Shafer led the Arrows with 17 points on 7-of-14 shooting from the field with four rebounds. Toni Bohlen added 10 points and four rebounds for Wapello in the losing effort.
The Arrows are on the road Monday night in Keokuk.