During the summer months, most high school student-athletes tend to separate those aspects of their life. 
For Kaylie Reynolds, being a student of athletics is all part of the game.
The Muscatine senior has emerged this season as a power-hitting run producer on offense and an integral part of the team's defense as a catcher. 
That's also where Reynolds is putting in time to benefit the future of the Muscatine softball program.
"I take a lot of pride in my catching," Reynolds said. "We have a couple of eighth graders, so I've been working on them, hopefully trying to get them ready for next season because we have a little bit of an age gap at catcher."
Reynolds showed flashes of power last season when she belted 7 home runs while hitting for a .349 average with 30 RBIs on a 27-win Muscatine team. 
But in order to make up for the seniors that graduated last year, Reynolds needed to fulfill that next-player-up mantra that successful programs need to have.
This season, Reynolds has stepped up to fill those shoes.
Muscatine sits at 6-3 overall and 2-2 in the conference. The Muskies split a doubleheader with Class 3A top-ranked Davenport Assumption on Monday, showing they can be competitive with any team on their schedule.
"During the (first) Assumption game, (Kaylie) and Carrie (Nelson, the Muskies pitcher) worked together and Kaylie called the majority of the game and did an outstanding job," Muscatine head coach Steve Hopkins said. "That just kind of tells you not only fundamentally is she a good catcher but she understands the game and understands what her pitchers can do and how to call pitches so that her pitchers can be effective."
"Everything is looking like its gonna go in the right direction," Reynolds said. "And as long as we peak at the end of the season, I think we have a good chance at making it to state."
While Reynolds is filling in nicely for those who came before her, she's setting quite an example for those who will follow.
"(Kaylie) is kind of like a coach on the field, she helps everybody out, she helps the younger kids out and we lean on that experience," Hopkins said. "She's been that all-around senior leader that we need, not only in the dugout but defensively and offensively."
Reynolds and teammate Kaylynn Salyars, a sophomore, have very similar numbers this year. Reynolds has a couple more hits in fewer at-bats, giving her the edge in batting average (.464), but both have three home runs on the season and have combined to drive in a combined 23 runs, nearly as many as the total for the rest of the team.
"We're just lucky enough to have a lot of great players like Rylie Moss and Kaylynn," Reynolds said. "The Muskie softball program will still be a powerful team (in the future). So I guess I'm just trying to keep the tradition alive and have a good season for my senior year."
When asked about her ability to hit for power, it's clear Reynolds has put a lot of time and thought into the art of hitting.
"I really work on engaging my legs in my swing," Reynolds said. "If you really get your hips engaged, you can have a more powerful swing. So I really try and focus on my legs and making sure I get a lot of torque."
But for as much on-field progress and production as Reynolds has shown, it's her off-the-field work that she points to as being her best asset as an athlete.
"I got to the point where I'm really sound in my mental game," Reynolds said. "For a lot of the young girls that haven't been on the varsity for that long, maybe just a year, the settings that we play in can be really intense and really full on pressure."
Kaylie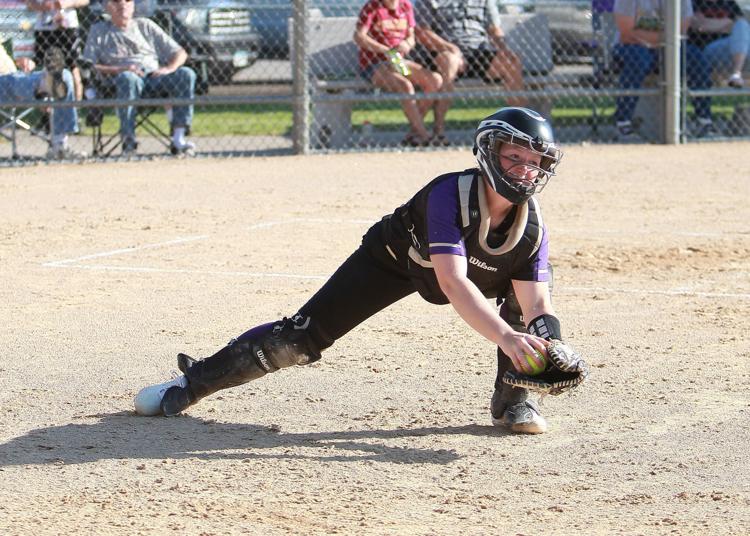 2018-Muscatine-0046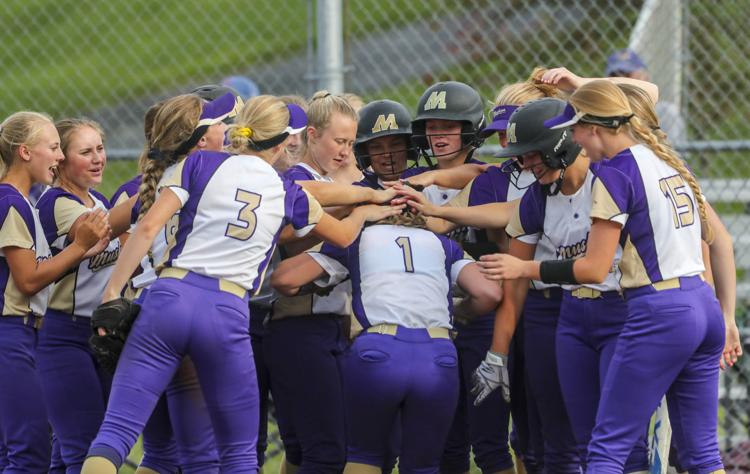 2018-Muscatine-0044
Kaylie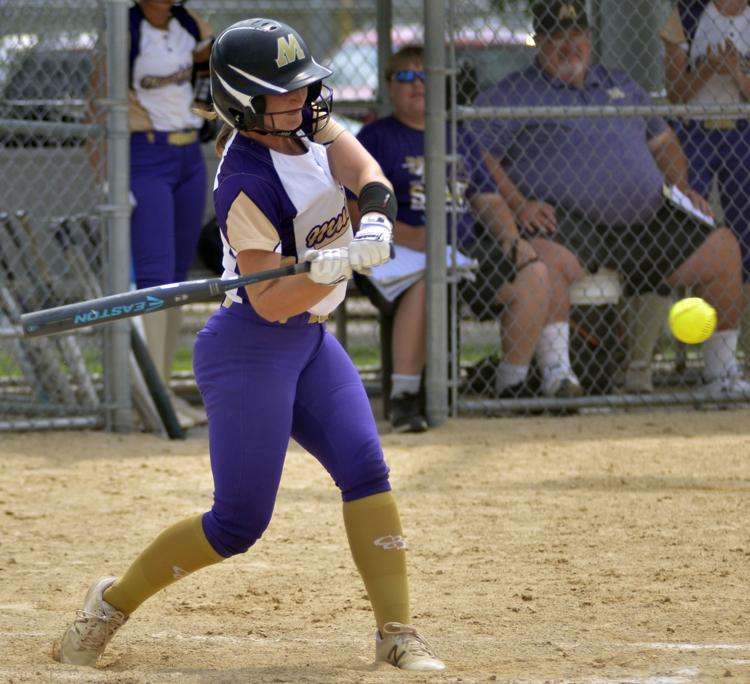 061418-qct-mac-softball-004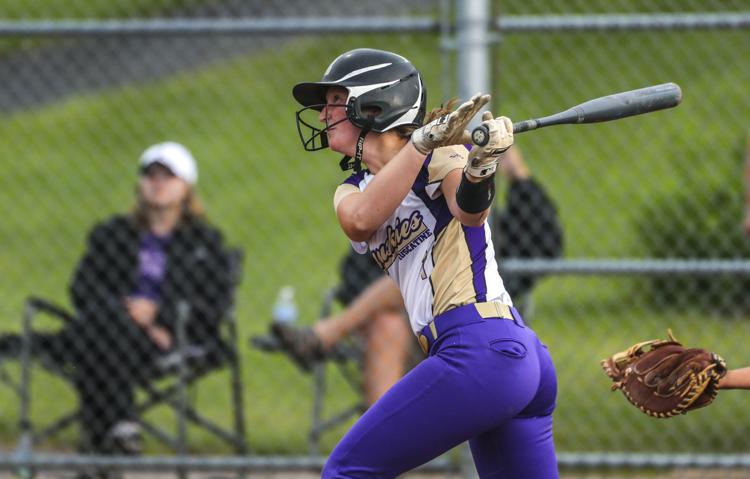 061418-qct-mac-softball-003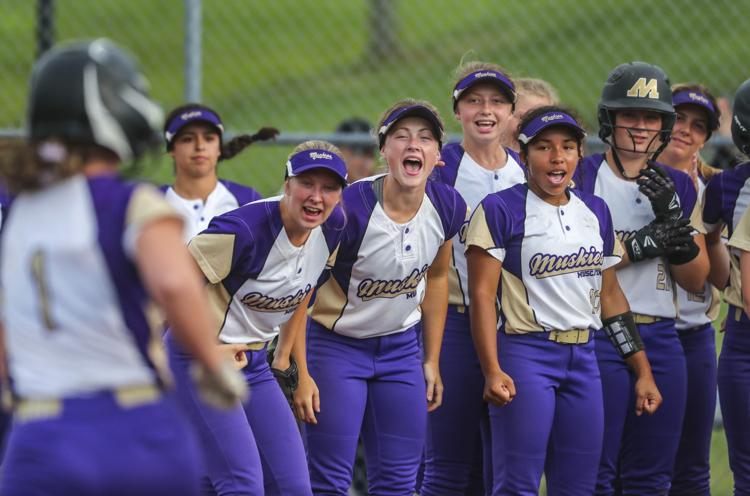 061418-qct-mac-softball-018
061418-qct-mac-softball-019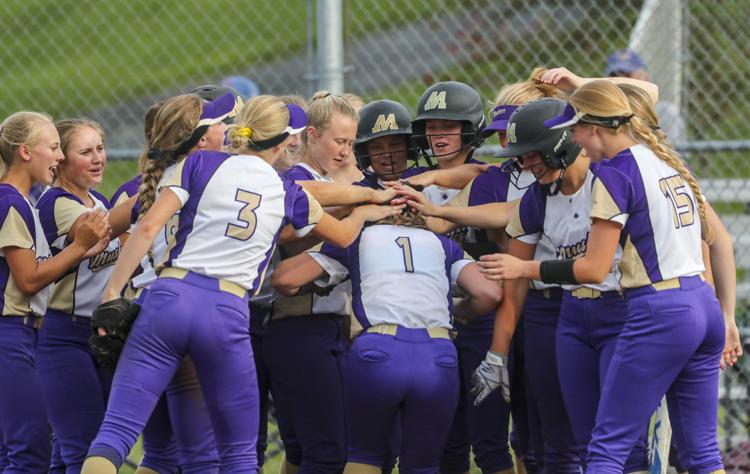 MHS Powder Puff game-Reynolds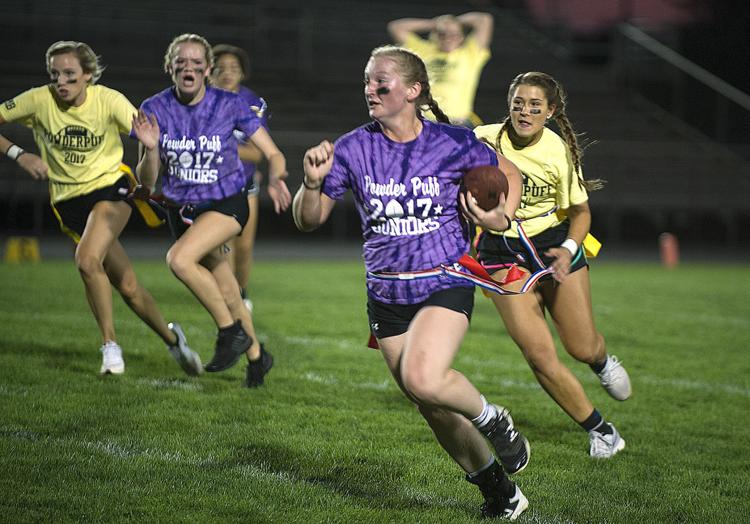 MHS 2017 Varsity Softball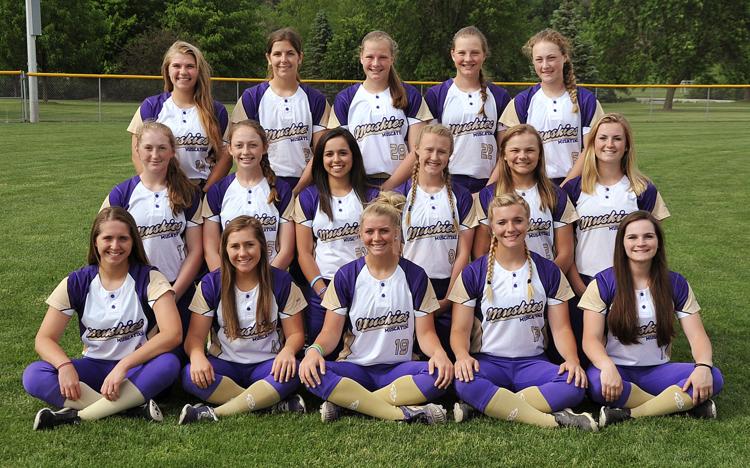 Muscatine girls tennis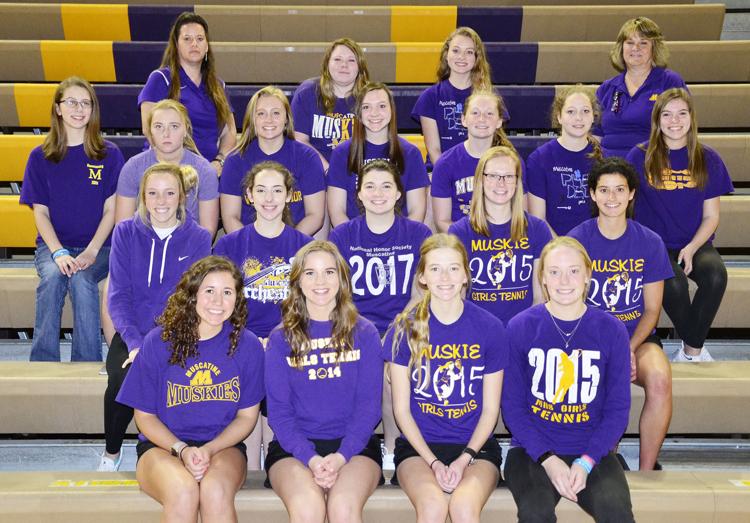 062116-mus-spt-mhs reynolds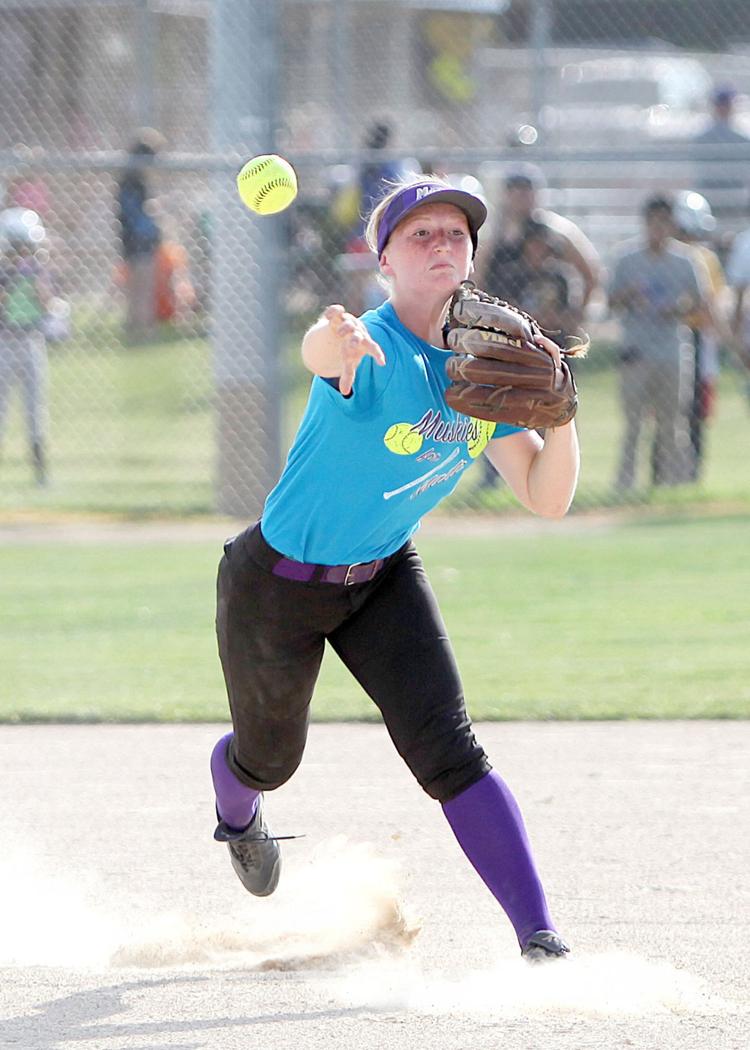 Kaylie Reynolds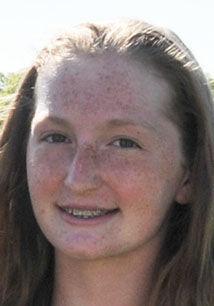 Muscatine varsity softball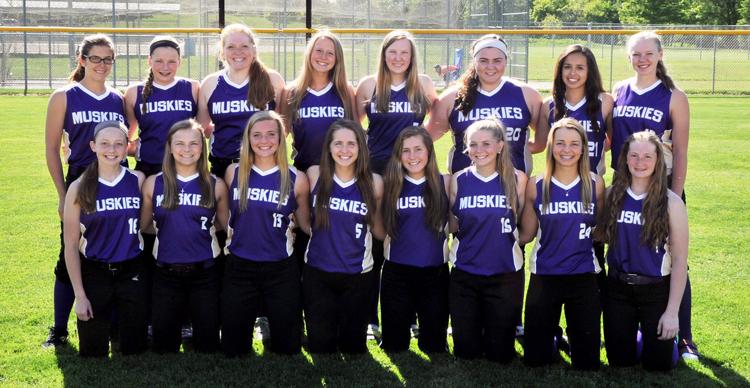 Muscatine sophomore softball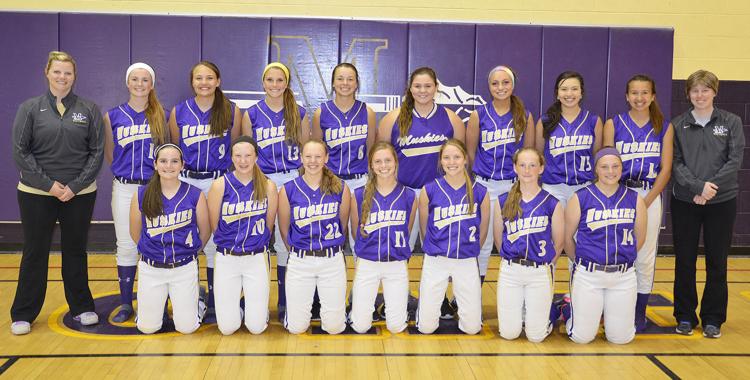 Muscatine Mayhem 12U softball places second