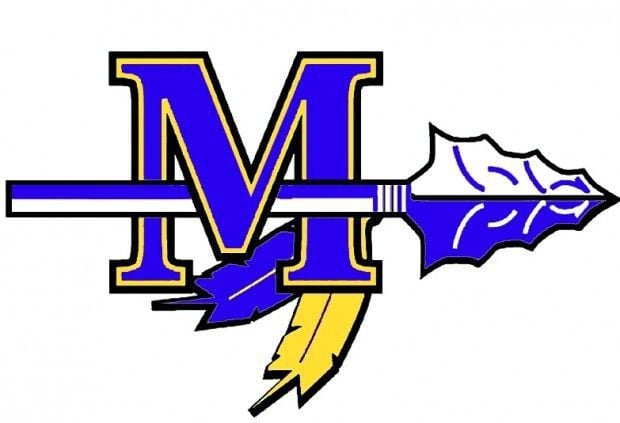 CEDAR RAPIDS — The Muscatine Muskies wanted to get off to a fast start.
They did so, but just couldn't finish off drives with scores.
Jefferson, on the other hand, held a big advantage in the kicking game. Which came in handy when the J-Hawks neared the goal line.
The Muskies' defense played well and they had a big performance from junior running back Tim Nimely, but a big second half paced Cedar Rapids Jefferson to a 23-6 win at Kingston Stadium in Cedar Rapids on Friday night.
Outside of Nimely, the junior halfback, the Muskies couldn't find much flow. But Nimely was about all they needed, at least up until that point.
Nimely had 151 yards at the half, including big gains of 51 yards and 26, the latter ending up in the end zone.
Muscatine played both Sam Wieskamp and Zander Morgan at quarterback in the first half, but neither could get much going through the air as they combined for three completions and 25 yards passing before halftime.
Jefferson and Muscatine played very different halves - Jefferson mostly gained short, hard-earned yards while the Muskies did most of their damage on big plays - but went into the locker room at halftime tied 6-6.
The Muskies saw a few drives that they worked hard for to end up fruitless.
"It just seems like every time we get rolling, we get an untimely mistake," Muscatine head coach Jake Mueller said. "We've been able to move the ball okay, just unable to finish drives."
Jefferson took advantage of some favorable field possession and relied on their kicker Jacob Cross to score their points from relatively impressive distance with kicks of 29, 38 and 41 yards.
To start the third, Jefferson received the opening kick and drove down the Muskies' 14, but ended with a turnover.
From there, most of the third quarter was spent vying for field position.
The Muskies had a third-and-short midway through the quarter, lined up to go for it but instead had quarterback Sam Wieskamp boot away a 43-yard punt.
Muscatine's defense did its job.
But Eli Gaye couldn't handle the Jefferson punt, putting the J-Hawks on a short field. Jefferson steadily made its way closer to the end zone, ultimately capping the drive off with a nine-yard touchdown run by Ezeki Leggins, giving Jefferson a 13-6 advantage.
The J-Hawk defense keyed on Nimely in the second half. Yards were much harder to come by for the junior running back as the game wore on. After the 151 in the first two quarters, Nimely ended with 202.
Jefferson took advantage of the short field again when a Muscatine fumble was recovered by the J-Hawks deep inside Muskie territory. Jefferson capped that drive off with a 10-yard touchdown pass from Jacob Coyle to Gabe Coyle. That put the J-Hawks up 20-6.
The next Muskie drive gained nothing of substance. And after a short punt, Jefferson again started with a short field. Muscatine's defense held, but the J-Hawks were already well within Cross' range and the junior kicker nailed a 38-yarder, his third field goal of the game, putting the J-Hawks up 23-6.
Muscatine tried valiantly to wage a comeback. They picked up 44 yards on a Wieskamp pass to Zach Hardy, but it was too little, too late. Jefferson would later pick off a Wieskamp pass to effectively end the game.
"We try to stay balanced as much as possible," Mueller said, "we're just inconsistent. It's frustrating because at times we look pretty good."