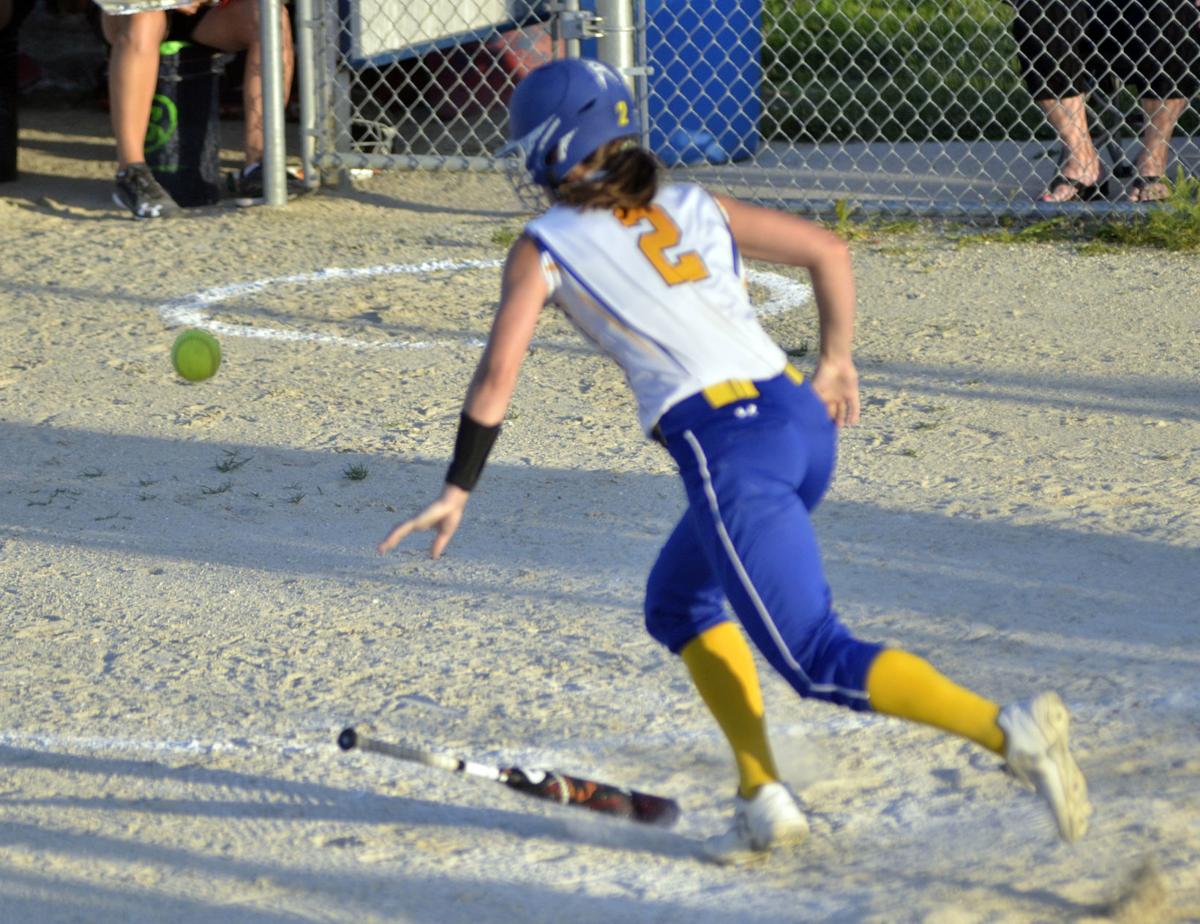 Serah Shafer is determined to get the Wapello softball team back to state.
Last season, the Arrows made their second trip to the Class 2A state tournament in school history, the first in 20 years. The trip was cut short when North Linn claimed victory in the opening game in Fort Dodge, 6-0, and the Arrows subsequently lost the consolation game to Beckman Catholic 5-3.
Still, for a team made up of just three seniors, one junior, five sophomores and the rest freshman and eighth-graders, it was a mighty tall accomplishment for Wapello to get there after finishing three games over .500 and fourth in the Southeast Iowa SuperConference North.
"(Serah) is one of the biggest assets we have," Wapello head coach Ashley Hahnbaum said.
As a freshman on that team, Shafer led the Arrows in hits (35), doubles (10), RBIs (25) and slugging percentage (.535).
Even as productive as she was a season ago, Shafer clearly has taken a jump this season. Although a concussion suffered trying to make a play in the field has sidelined her, in the eight games she's played in 2020, Shafer has hit a blistering .531 with an .812 slugging percentage.
"I think this year we're better with the bat," Shafer said. "Our offense has been on fire most of the year. Our defense has been shaky in some spots, but otherwise, we're pretty solid.
"I play all year round, so I'm constantly practicing. As a team, we're more connected this year. We know each other better and we all get along. … I think it's good to be friends (away from) practice and games, because then we can go into games without drama."
Despite the time missed, Shafer still leads the Arrows in runs scored with 17 and tied with eighth-grader Tatum Wolford for the team lead in doubles with five.
Through it all, Shafer's role on the team never wavered.
"Even during the injury, she's been a leader for our team," Hahnbaum said. "I feel like a lot of our players look up to her. She brings a lot of energy all the time … she just goes 110 percent every single play."
In this shortened season, if the Arrows were looking for a measuring stick-type week, they're in the midst of it.
Over this past weekend, Wapello played three games in a tournament at North Linn (15-0), the top-ranked team in Class 2A. The team lost 10-0, but then bounced back with convincing wins over Clayton Ridge and Janesville.
Shafer was still dealing with the concussion and wasn't able to play in the tournament, but don't think it didn't stop her from taking mental notes in case the Arrows happen to run into the Lynx again down the road.
"We hit a lot better this time around," Shafer said. "We actually put the ball in play instead of striking out every time like last year (at state). We feel better knowing we can hit off (North Linn senior pitcher Abby Flanagan). Last year, I feel like we were in our own head about (going up against her). We went into it like, 'She's such a good pitcher, we're not going to get a hit off her,' but this year, we were putting the ball in play."
With wins against Hillcrest Academy and Lone Tree already tallied this week, the Arrows are set to take on 2A second-ranked Louisa-Muscatine (11-1) Thursday night in Letts. L-M also is the only team above the Arrows in the SEISC North.
If that wasn't enough, the Arrows will take on Winfield-Mount Union next Wednesday. WMU (5-2) slides in right behind Wapello in the conference.
Last year, the Arrows embraced the underdog role in their march to Fort Dodge. But this year, things are different as they aren't sneaking up on anyone.
Regardless of how the year plays out, Shafer and the Arrows are deeply appreciative to even be in a position to play given how world events have taken that chance away from preps outside of Iowa.
"I think we're very lucky," Shafer said. "I don't know what any of us would be doing if we weren't playing softball. We're all happy that we get to play."
"(The season) was in limbo there for a long time," Hahnbaum said. "We didn't know if we were or weren't going to get to play. I was just excited to have a season. I would message the girls and say 'I hope you're not sitting on the couch, because we're going.'"
Be the first to know
Get local news delivered to your inbox!