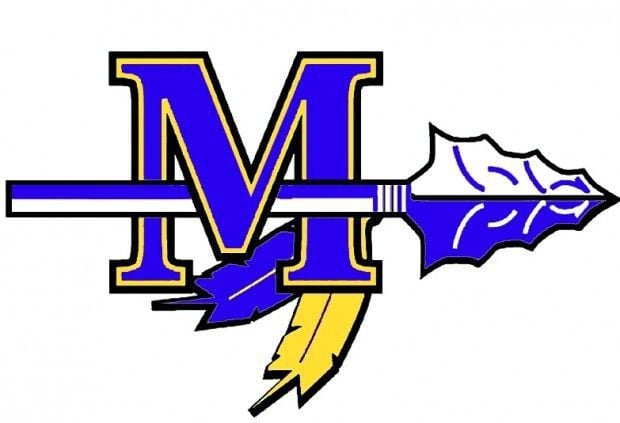 Over the last few months, the COVID-19 pandemic has left a lot of people making the best of their situation.
That's exactly how Muscatine senior Aidan Daufeldt approached this cross country season.
Like other schools across the state and in other sports, Muscatine's cross country schedule remains fluid. But even if the Muskies are short on meets, with leadership from Daufeldt and others on the roster, the team won't be short on competition.
When Muscatine head coach Chris Foxen took over as boys cross country coach, he put into place a tier system to track and reward offseason workouts.
"I wanted to give guys incentives to make sure they get miles over the summer," Foxen said. "The base miles over the summer are what make the more difficult and challenging workouts during the fall possible. It makes runners more consistent."
The tumultuous summer didn't stop Daufeldt from running 500 miles between June 1 and Labor Day. The senior was the only member of the team to reach that milestone, while senior Logan Kirchner, juniors Aidan Armstrong and Sam Gordon along with sophomores Shiloh Morter and Nathan Sharar completed 400 miles.
"It was just about making it a priority," Daufeldt said of his achievement. "I wanted to get it. It was really hard to start because at that time, we didn't have set practices. We started coming here without coach (Foxen) June 1. After the month of June, I knew I was in a pretty good spot to get it, so from there it was just about making it a routine and making sure I got out on Saturdays and Sundays. You can't get it if you just run five days a week."
For context, if Daufeldt's miles spent running around Muscatine were stacked on top of each other, the Muskie senior could have run from Muscatine to Chicago's Wrigley Field and back and had about 70 miles left over.
Foxen says Daufeldt has been one of the Muskies' hardest workers since joining the team as a freshman. A global health pandemic did little, if anything, to stop that.
"Aidan's come a long way," Foxen said. "He's one of the most improved athletes I've been a part of with this team. He's made it a lifestyle change. He's somebody that's getting stronger as the race goes along, he sets the tone a lot for the other guys because they see how hard he works and they want to match that intensity."
It helps the Muskies that they have a group in Daufeldt, Armstrong, Kirchner, Gordon and senior Trevor Diederichs all run a standard 5K race in relatively the same time. The group has relished the opportunity to push each other this season in the absence of meets.
"We have a really strong group," Daufeldt said. "It's really easy to come in here and practice. We have a lot of good guys, and guys whose times are really close together, since we have guys that are about the same talent level, it's easy to compete within the team. So that's been good this year, our one through five are all pretty close (in times), when you have that … it makes it more competitive.
"We're all friends too. We talk to each other in school about (cross country), so it's always in your mind, you want to get them. It's a fun competition we have … With everything going on, we don't really know exactly when or where our meets are going to be, but we have to keep everyone sharp and keep everyone in the right mindset. We want everyone to compete every day."
Aside from his teammates and coaches associated with the cross country program, the Muskie senior runner also credits current Muscatine football coach D.J. Hawkins' work as strength and conditioning coach for helping his growth as an overall athlete during his time at MHS.
"I especially want to thank Coach Hawkins," Daufeldt said. "He put us in the position we're in, it's been great that we were able to get in the weight room and still get stronger so we can prevent injuries and run as well as we can this year."
But more competition should be on the horizon for Daufeldt and the Muskies. They look to cement a place among the Mississippi Athletic Conference's best again after last season's third-place finish.
It's a work in progress, though, as the Muskies have a second-place finish among a seven-team field at Anamosa along with a seventh-place finish at the Spartan Invitational hosted by Pleasant Valley, a meet that included 10 teams.
Daufeldt finished 17th at Anamosa with a time of 17:38.1 and 36th at the Spartan Invite, crossing the finish line at 18:25.
However, for as much individual work as Daufeldt has put in not just this past offseason, but over the course of his Muskie career, his focus remains primarily team-driven.
"We all have a lot of miles under our belts," Daufeldt said. "But we have to make sure to get the sophomores to be at the level the juniors are at now so next year the team can continue to be successful."
Be the first to know
Get local news delivered to your inbox!