Joe Wieskamp stood on the sideline surrounded by kids, watching the conclusion of a five-on-five scrimmage on the court at the Muscatine YMCA. Iowa coach Fran McCaffery joined the crowded sideline to get a closer look at the scrimmage that ended in sudden-death overtime.
This is a unique opportunity for kids in the Muscatine area.
The Iowa basketball program doesn't generally travel outside of Iowa City to host youth basketball camps. The Hawkeyes made an exception for Wieskamp.
Headlined by Wieskamp, Iowa players, coaches and managers are hosting a four-day camp at the Muscatine Community YMCA this week for kids ages 7 to 12 years old.
The former Muscatine standout relished the opportunity to coach kids from the Muscatine area in the YMCA gym, where he spent much of his childhood working on his game.
"I think it's super sweet," Wieskamp said Monday after day one of the camp. "It's a great opportunity for these kids to get in here. My brother (Luke) is here and his friends are here, so I know a lot of the kids that are here.
"It's fun to watch them and help them out in any way that I can."
Wieskamp, a sophomore, was joined by redshirt freshman CJ Frederick as well as walk-ons Austin Ash and Nicolas Hobbs. The entire Iowa team will be in attendance Thursday, and campers will receive a basketball, autographs and a chance to take pictures with the players.
"I think it's important to have all of us players and coaches down here," Wieskamp said. "Just to see them around, it gives the kids a little bit of motivation."
Prior to the summer, Al Seibert, Iowa's Director of Basketball Operations, approached Wieskamp and asked if it'd be a good idea to have a camp in Muscatine. Without hesitation, Wieskamp directed Seibert to Bret Olson, the executive director of the YMCA.
Olson estimated that nearly 90 kids showed up for day one of the camp.
"(Seibert) thought we'd get a good turnout with me being from here," Wieskamp said. "I thought it would be a great idea. I remember shooting in here, coming in here a lot so I thought it'd be the perfect place to have this camp."
Olson remembers those days, too, saying that Wieskamp would often do shooting drills that were normal for a college kid as opposed to a teenager. That's just one of many reasons why welcoming the Iowa program to the YMCA to put on the camp was a "no-brainer."
"It's great because our goal is to make sure the Y is a safe, fun place for kids to be," Olson said. "It's pretty exciting for us and we love it. We were excited to put it together. We just had to provide the space.
"It's a pretty unique opportunity for a kid. All of these kids look up to (Joe) and he's their role model."
Long before he ever donned an Iowa uniform or led Muscatine to the Class 5A state tournament, Wieskamp remembers attending camps like this one, run by college players and coaches and the impact they had on him. Now that he's the teacher, Wieskamp hopes to give young kids a similar experience to what he remembers.
"I always think it's cool when you see a current player that's giving you drills because obviously, they're doing the same things," Wieskamp said. "They went through those same things you did. I think it's cool to give back to the community."
It's unclear if the camp will be more than a one-time occasion in Muscatine. Olson hopes the Hawkeyes and Wieskamp will continue to return.
"I hope they come back next year," Olson said. "As long as Joe is still playing I'm sure they'll keep coming back, which would be really cool."
Joe and Luke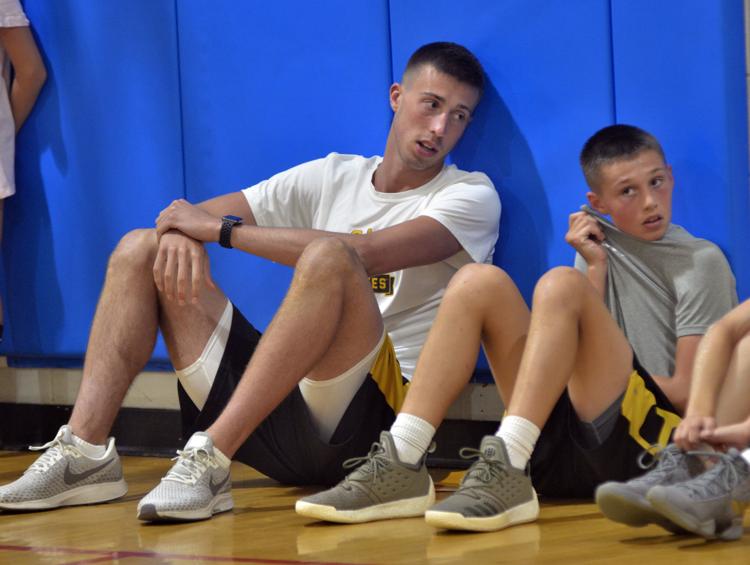 Joe 2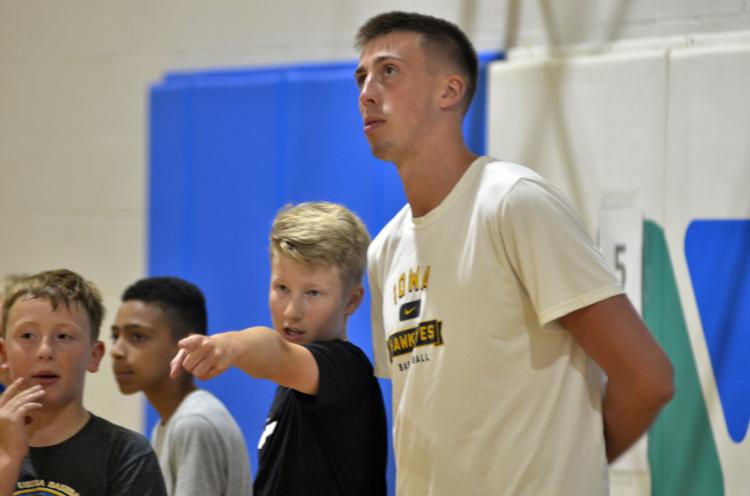 Joe 1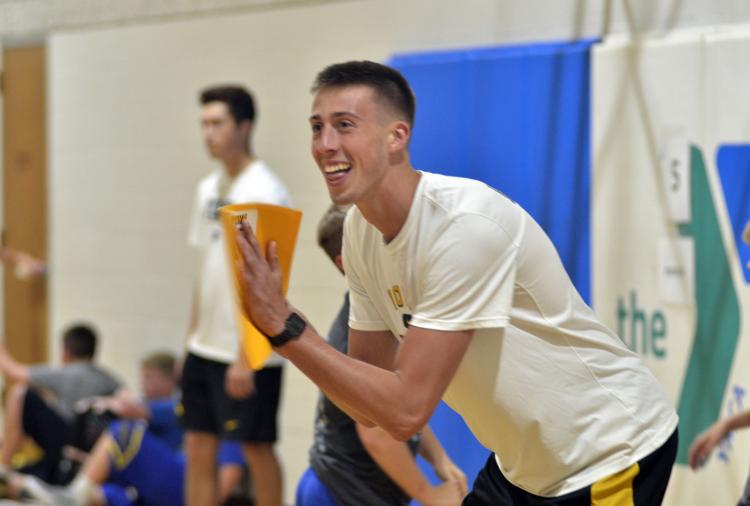 NCAA Tennessee Iowa Basketball
NCAA Cincinnati Iowa Basketball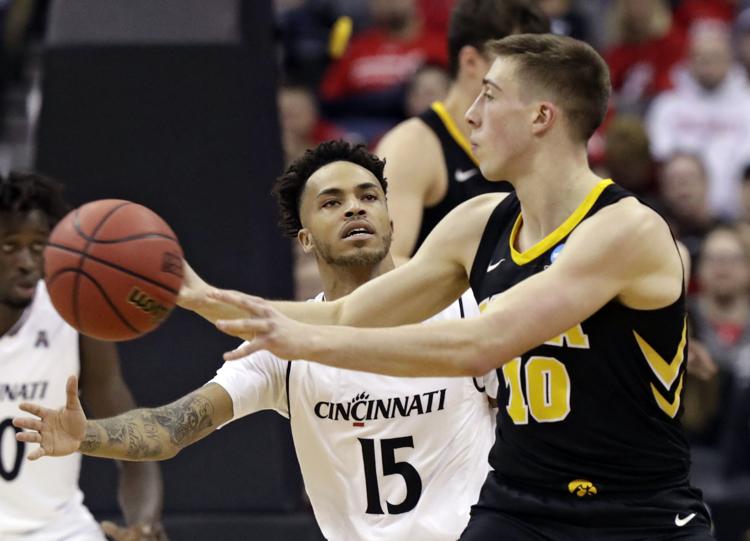 NCAA Cincinnati Iowa Basketball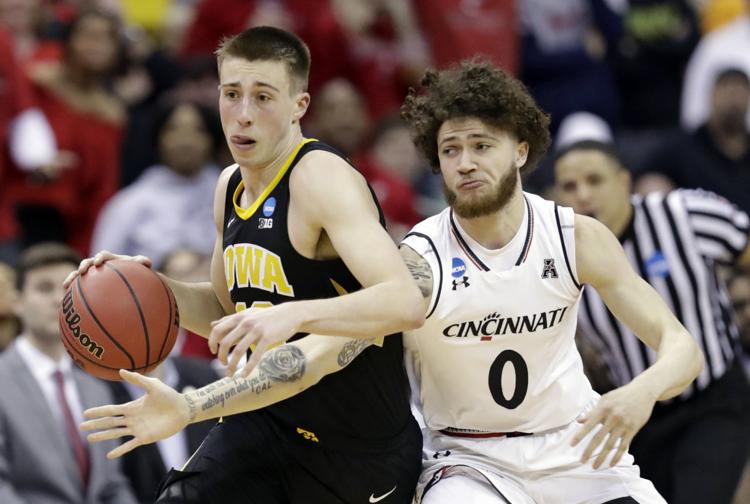 NCAA Cincinnati Iowa Basketball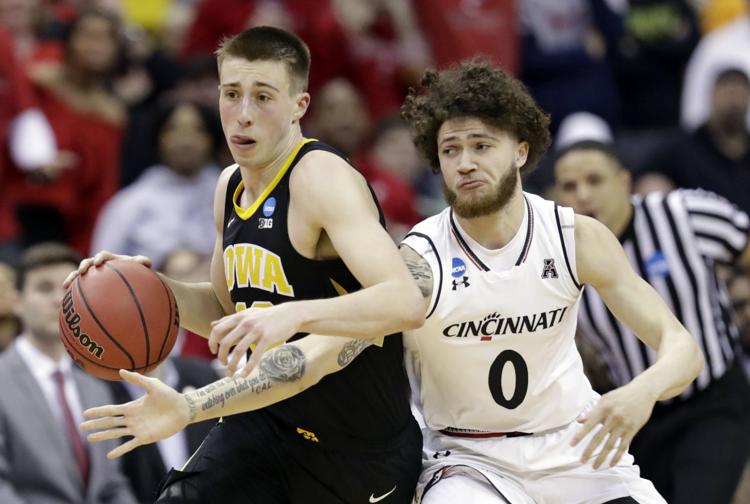 NCAA Cincinnati Iowa Basketball
NCAA Cincinnati Iowa Basketball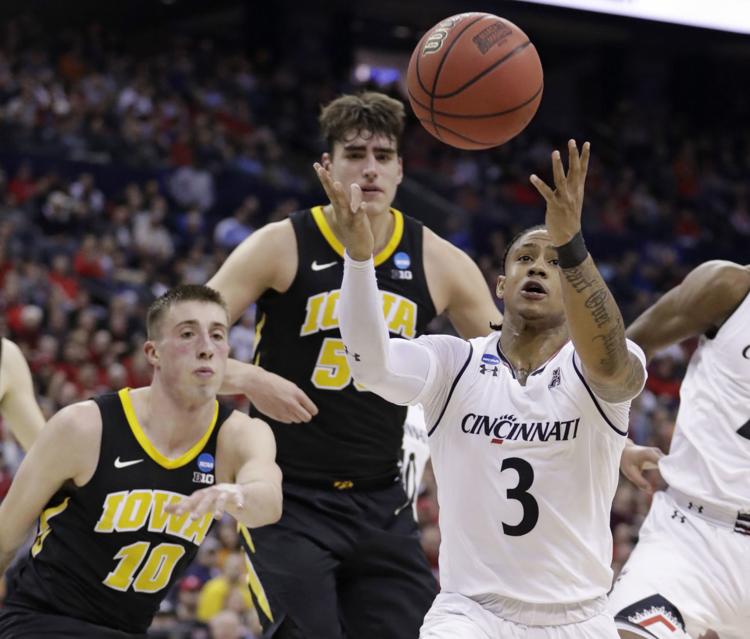 B10 Illinois Iowa Basketball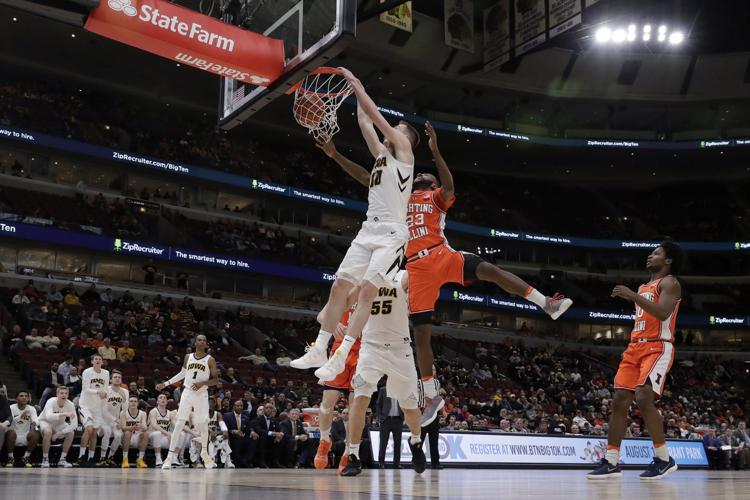 Iowa Wisconsin Basketball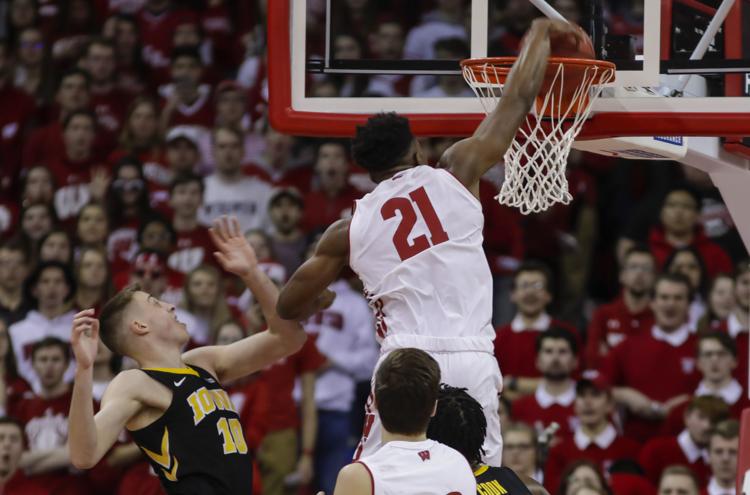 Rutgers Iowa Basketball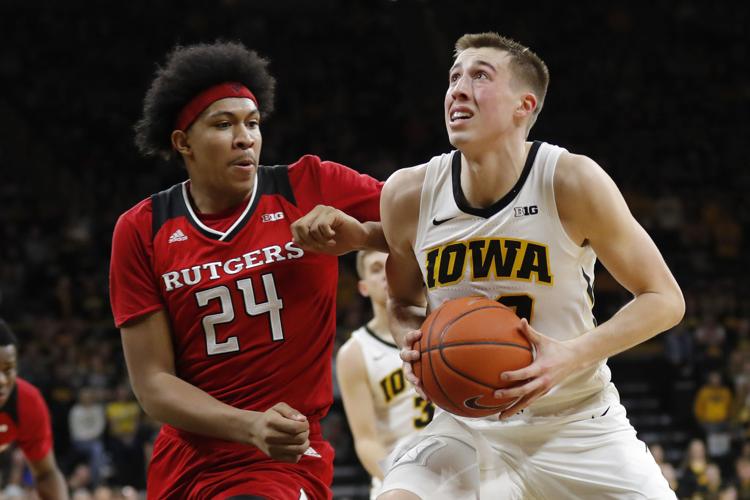 Rutgers Iowa Basketball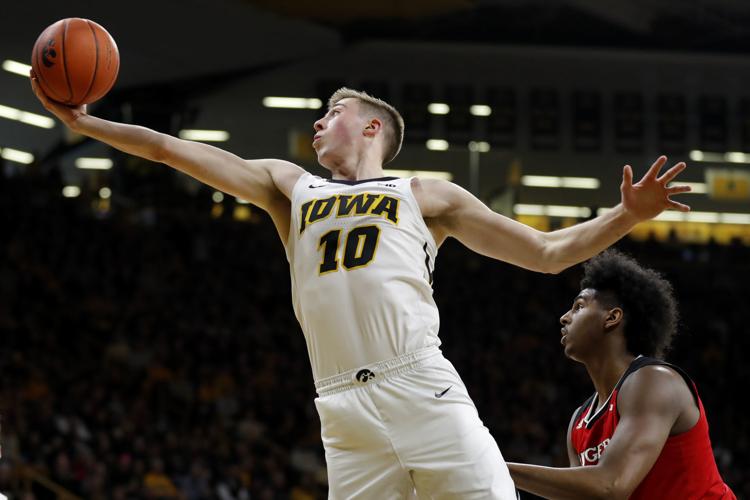 Rutgers Iowa Basketball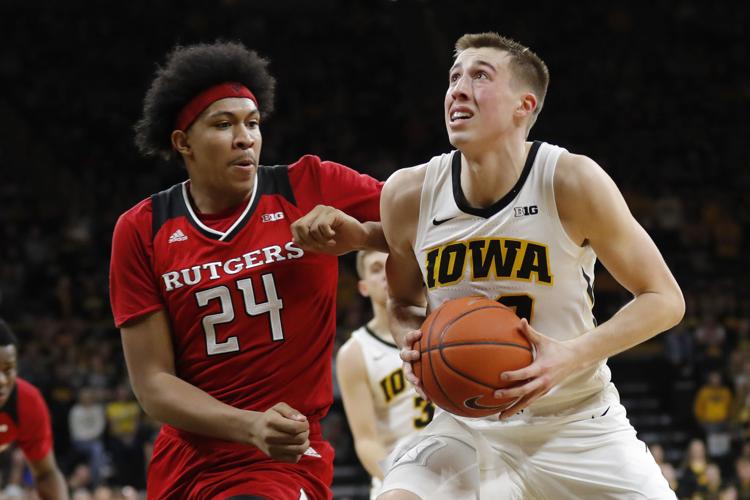 Rutgers Iowa Basketball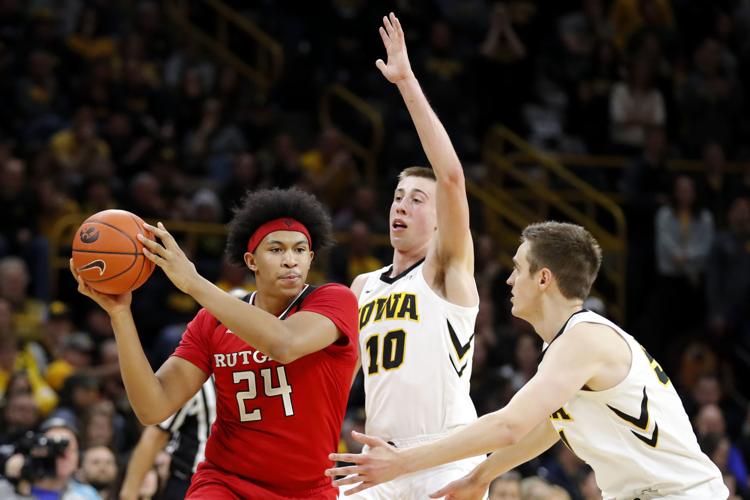 Maryland Iowa Basketball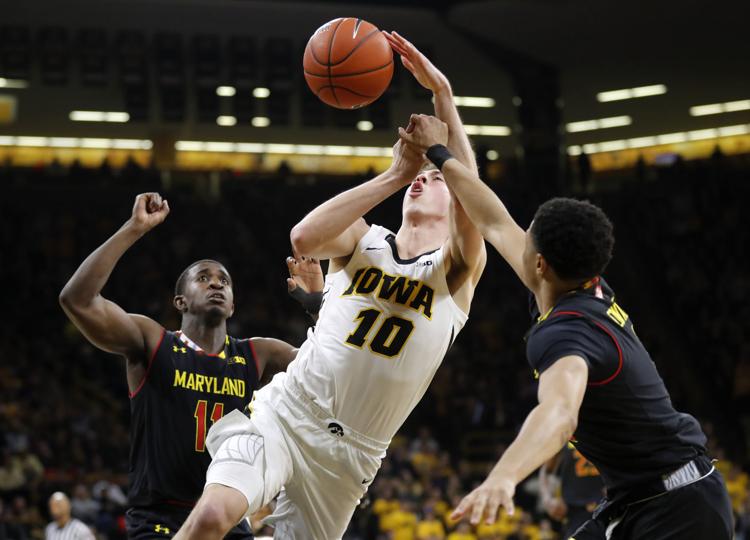 Iowa Rutgers Basketball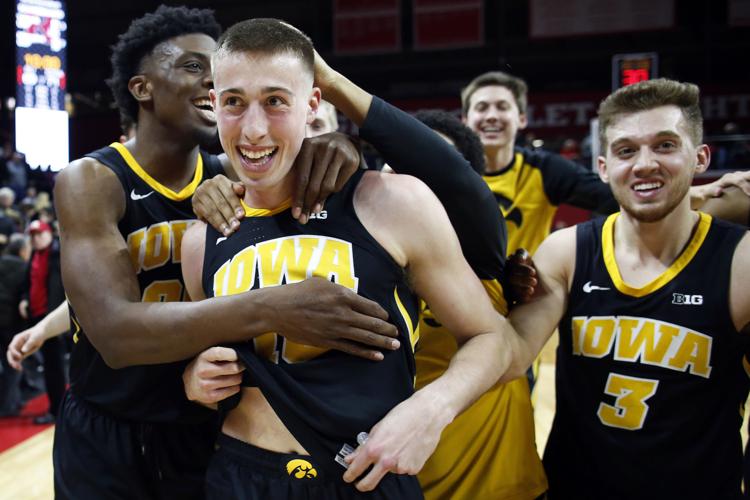 Iowa Rutgers Basketball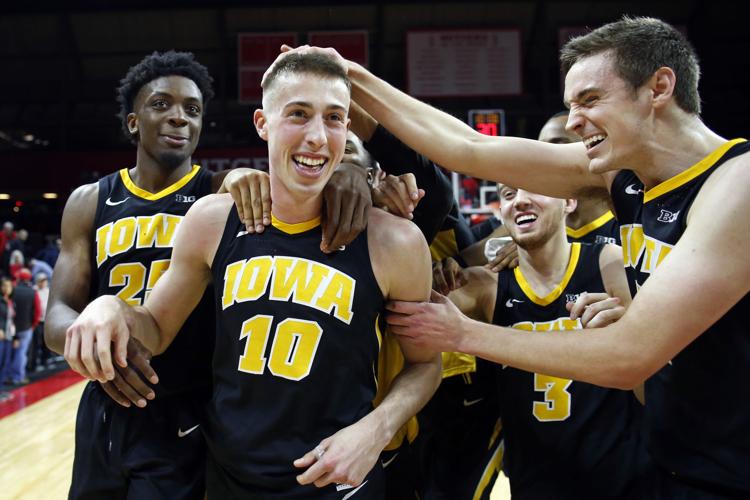 Iowa Rutgers Basketball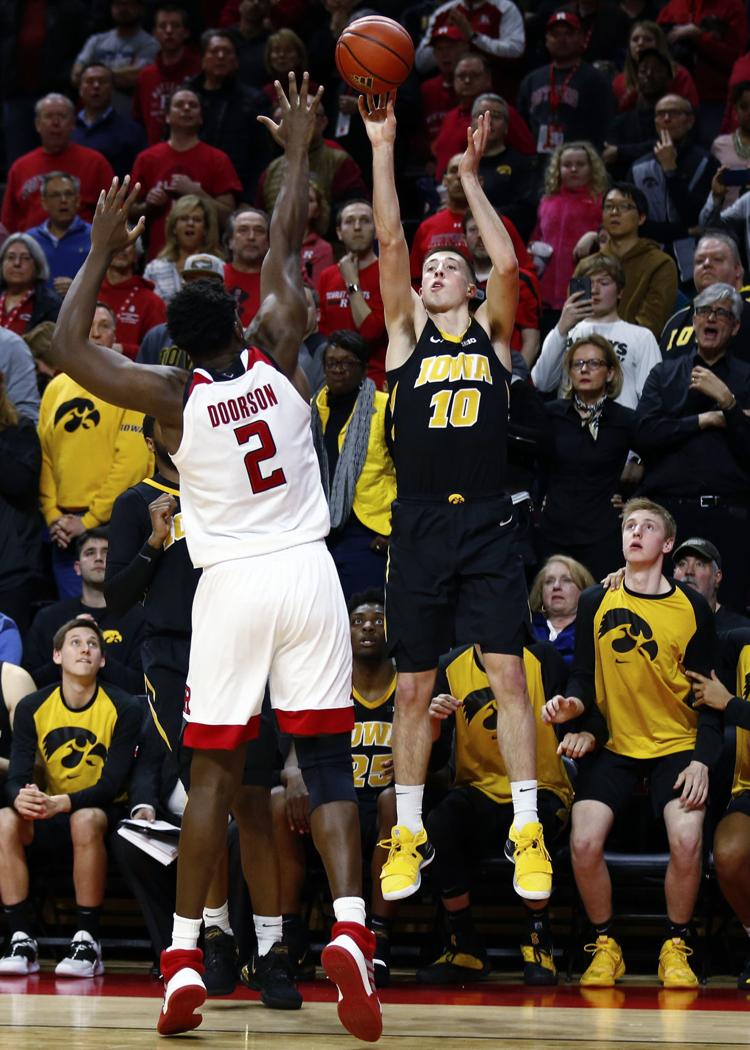 Iowa Rutgers Basketball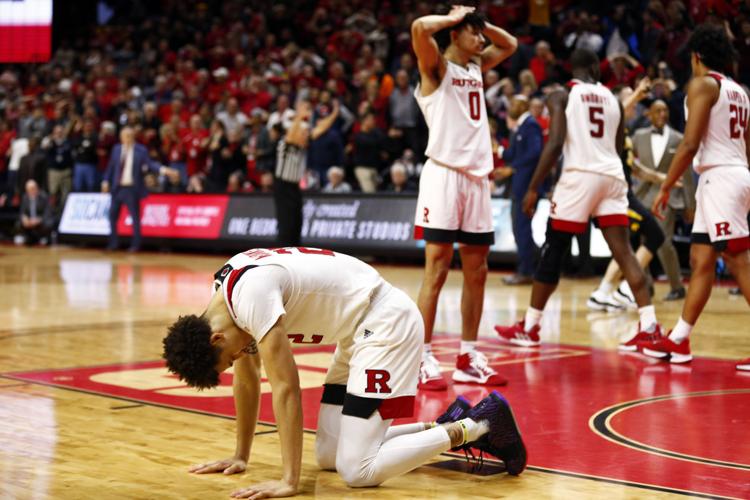 APTOPIX Iowa Rutgers Basketball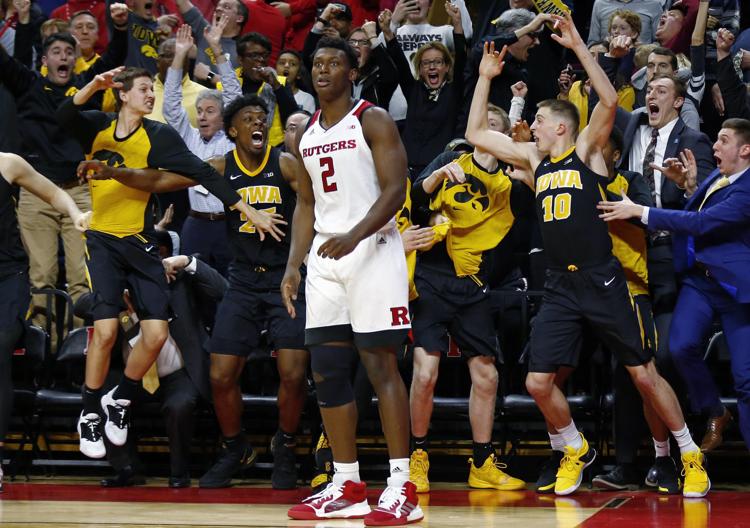 Northwestern Iowa Basketball
Under-Pressure-001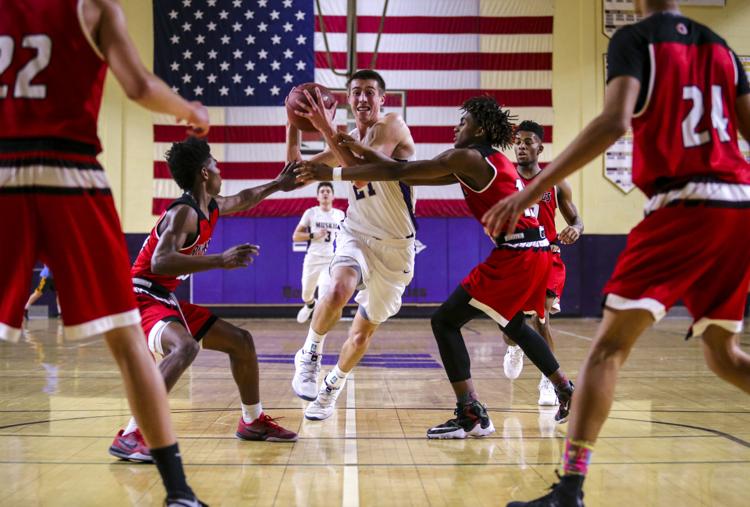 Iowa Indiana Basketball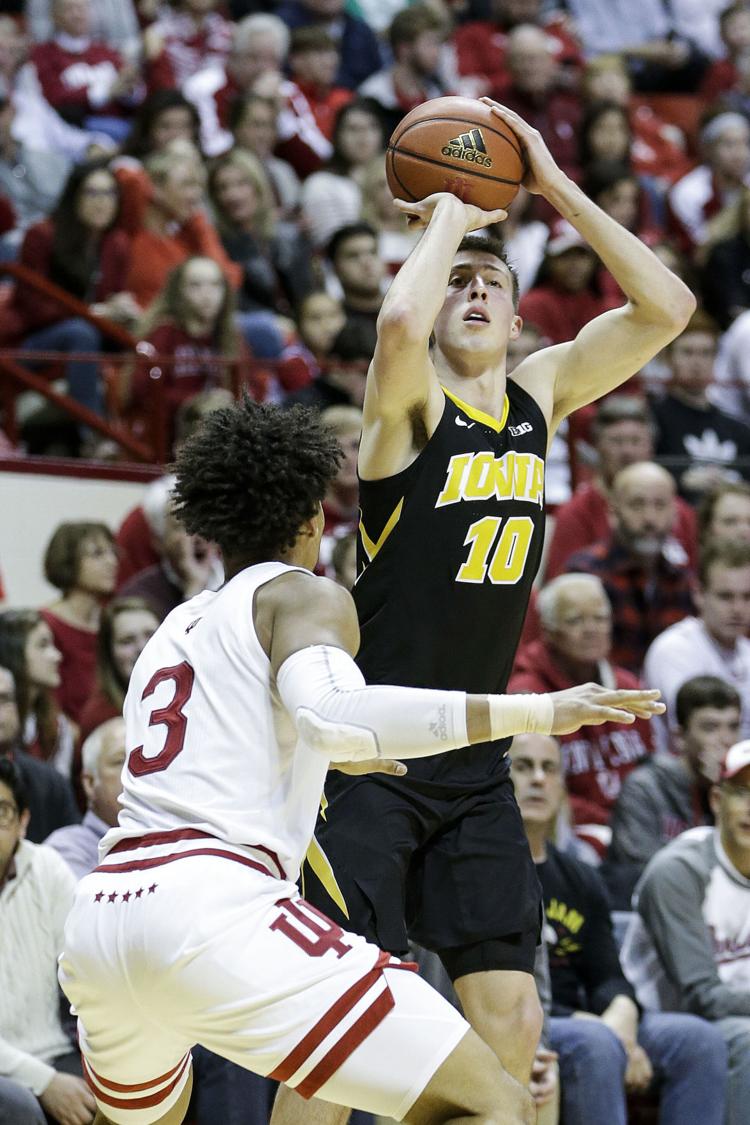 Iowa Indiana Basketball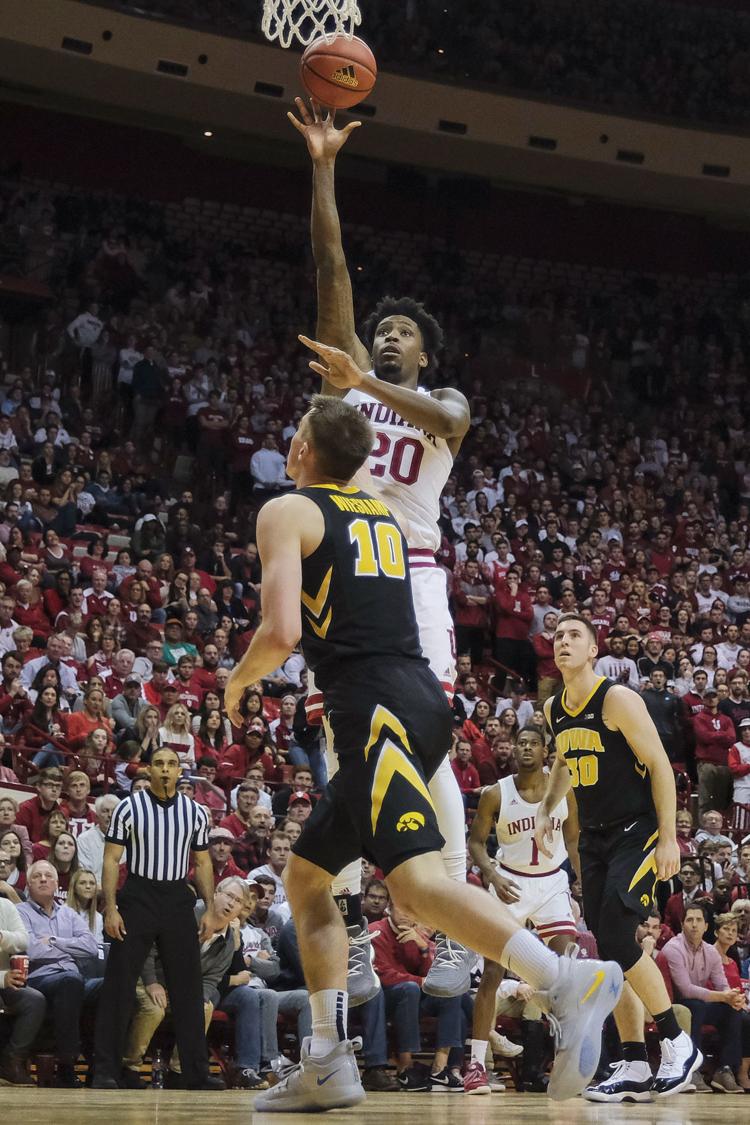 Iowa Indiana Basketball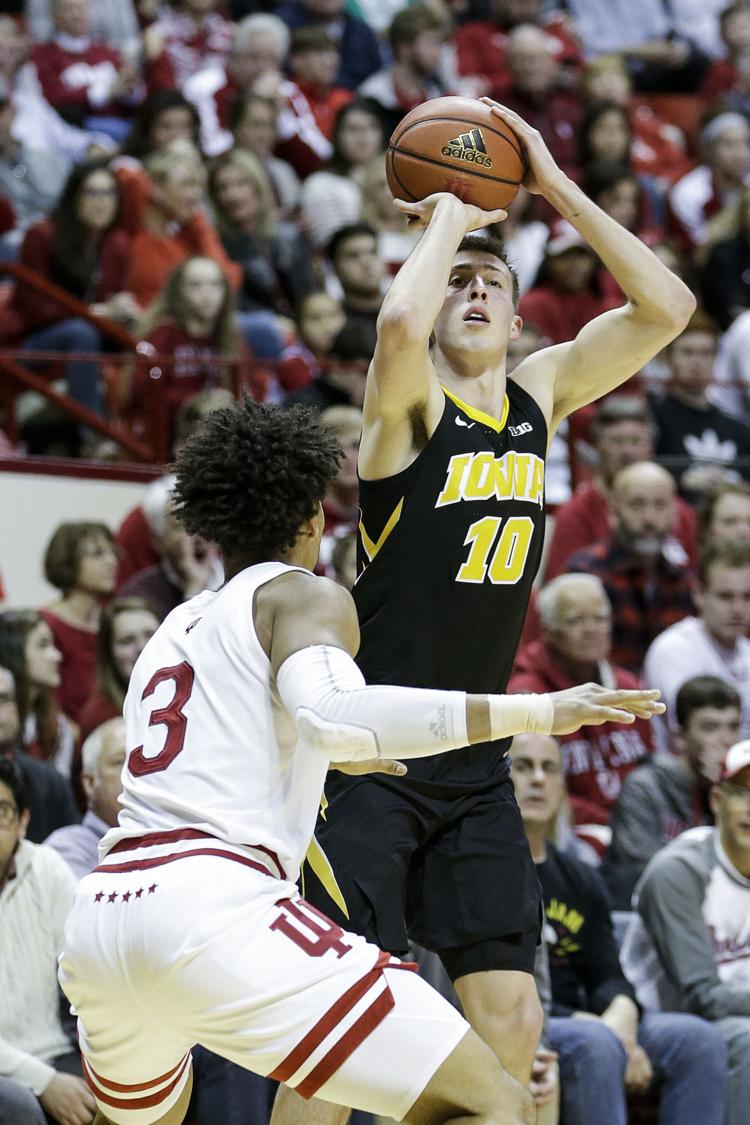 Michigan Iowa Basketball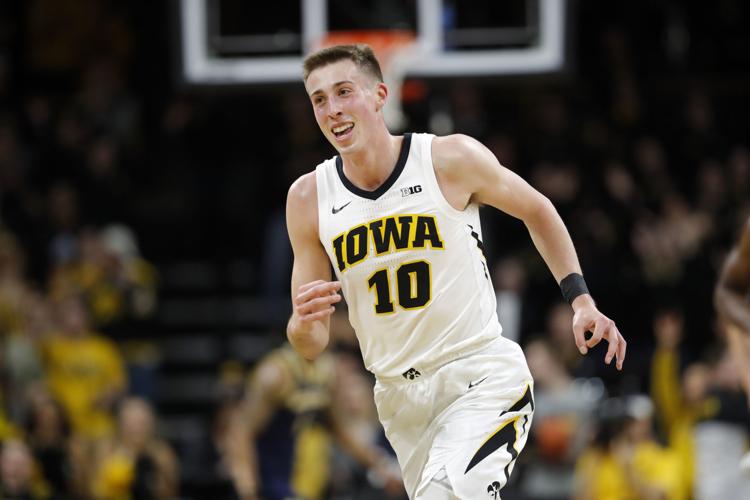 Michigan Iowa Basketball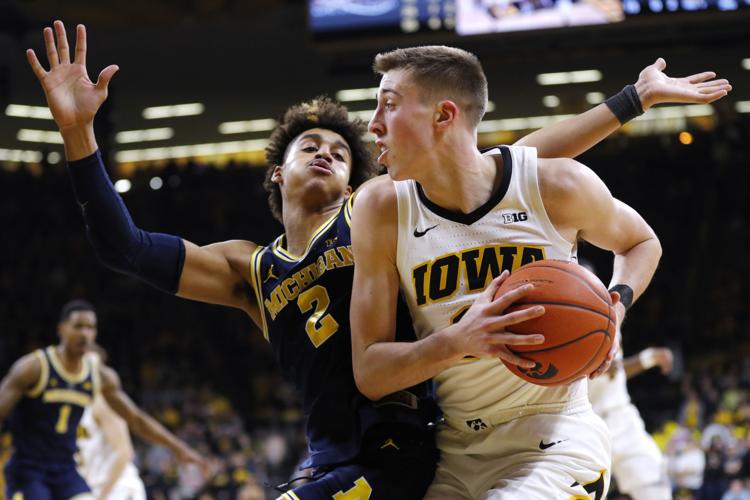 Michigan Iowa Basketball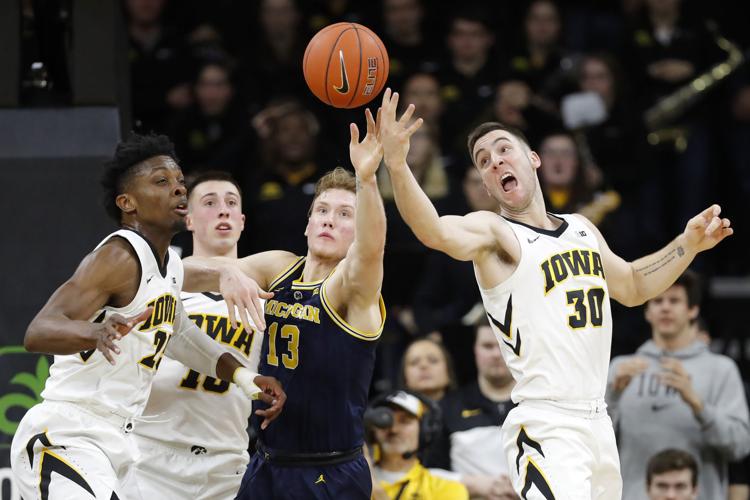 Michigan Iowa Basketball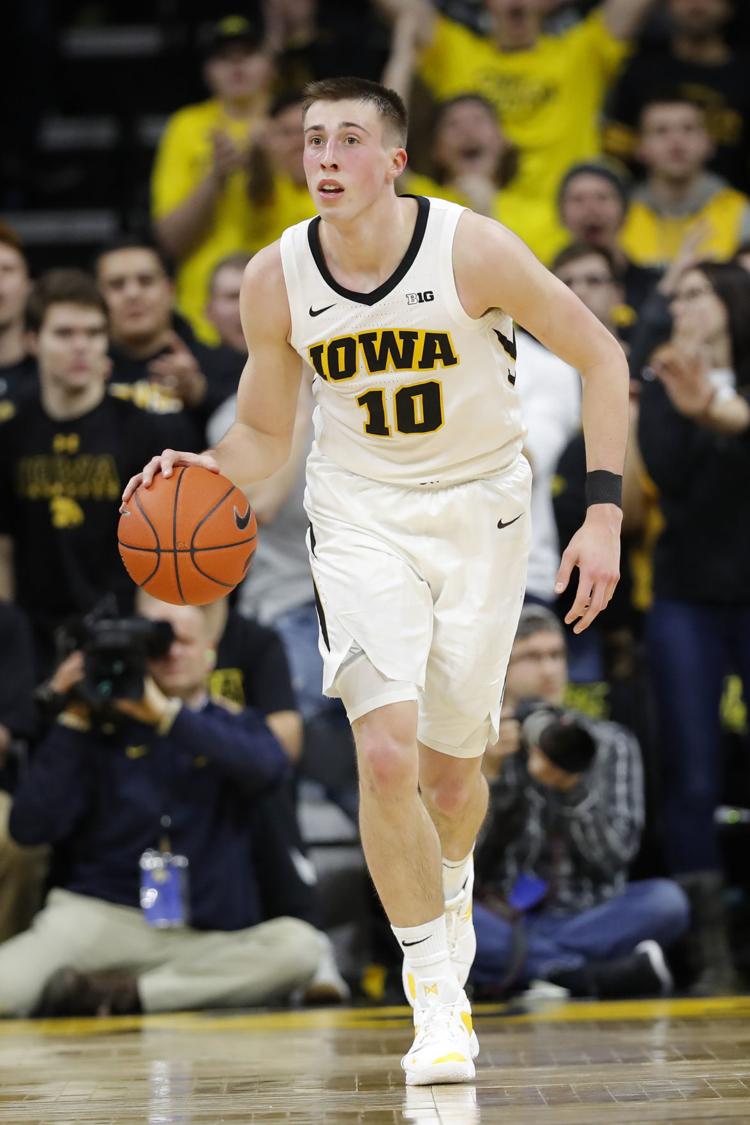 Michigan Iowa Basketball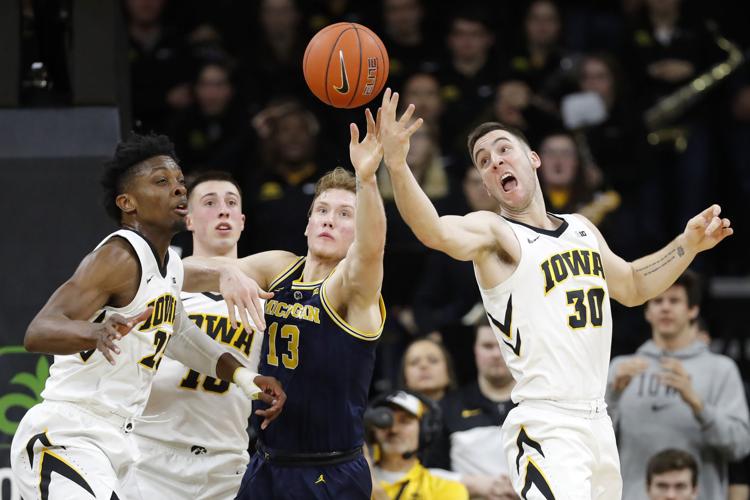 Michigan Iowa Basketball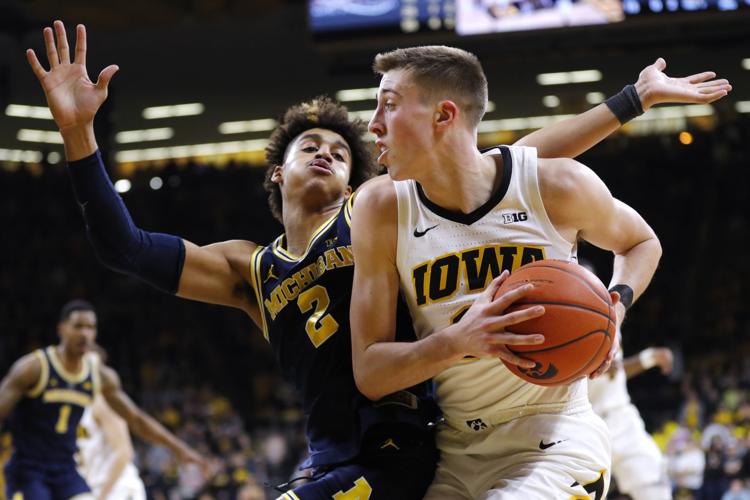 Michigan Iowa Basketball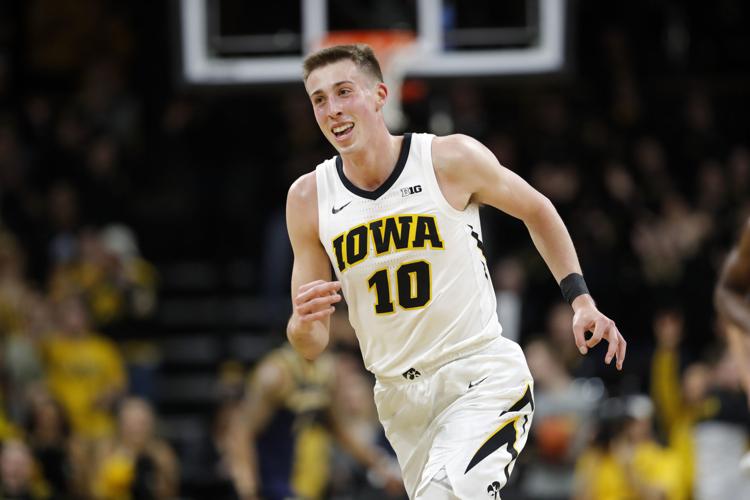 Iowa Minnesota Basketball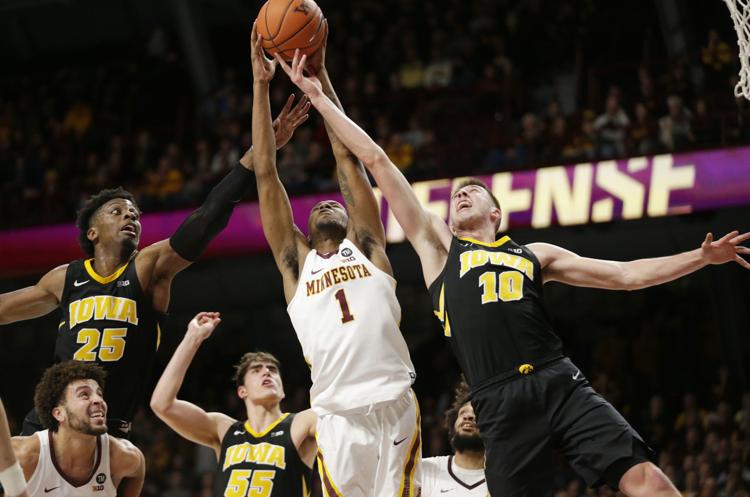 Joe and Verna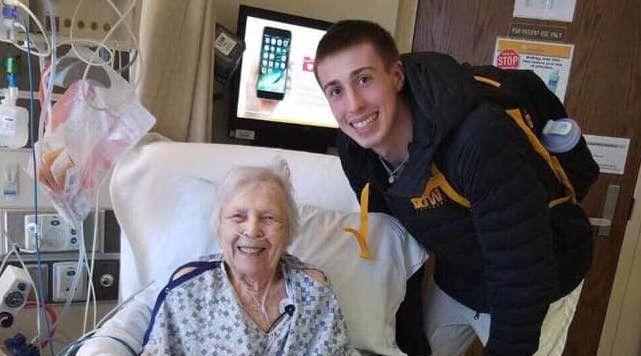 Michigan St Iowa Basketball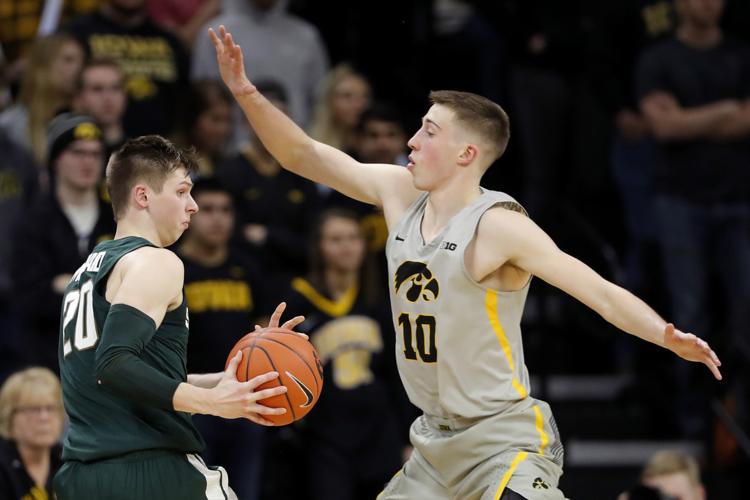 Michigan St Iowa Basketball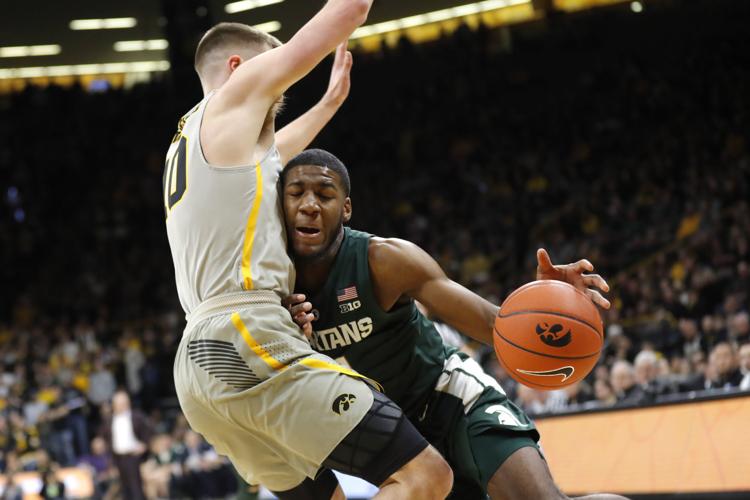 Michigan St Iowa Basketball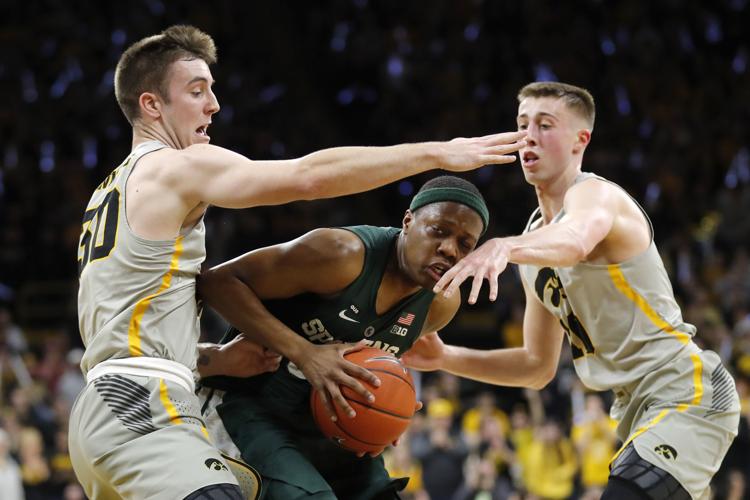 Michigan St Iowa Basketball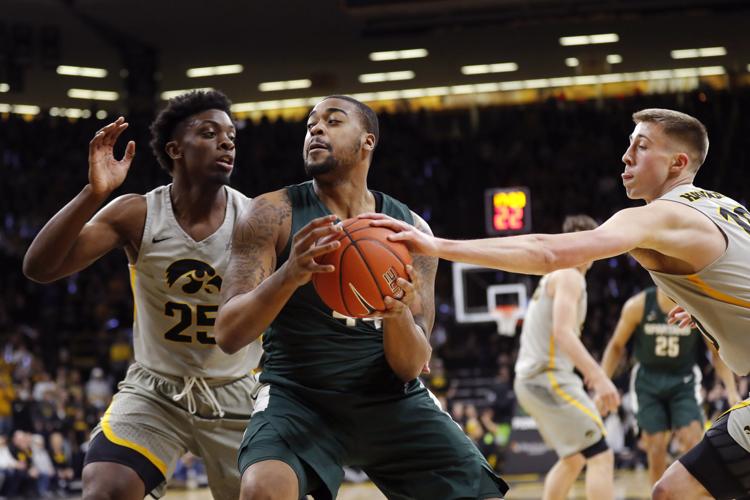 012719-OUTTAKES-005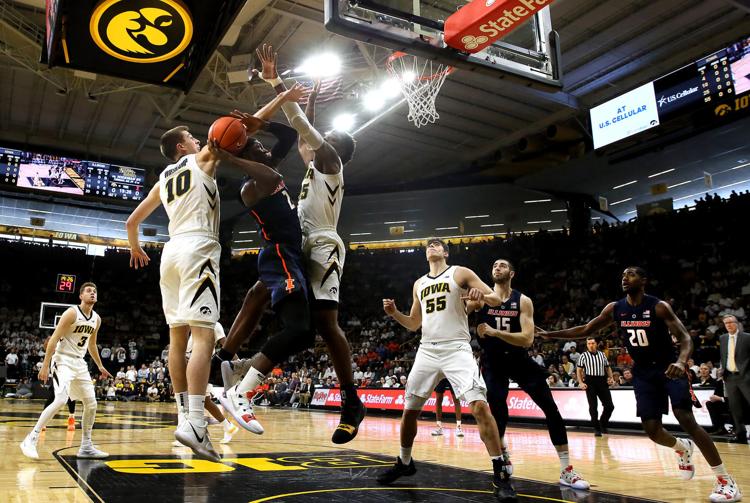 012019-qct-spt-iowa-bkb-001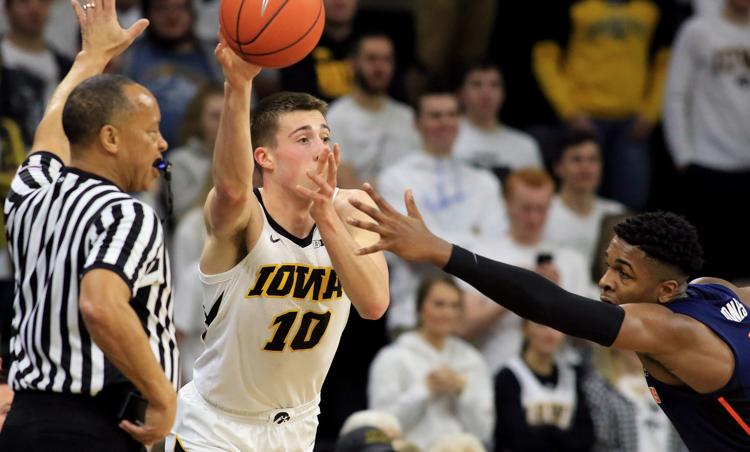 012019-qct-spt-iowa-bkb-008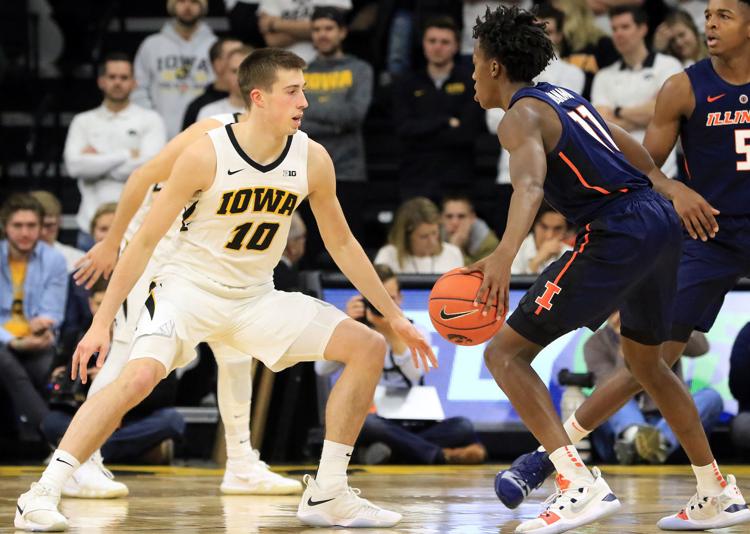 012019-qct-spt-iowa-bkb-015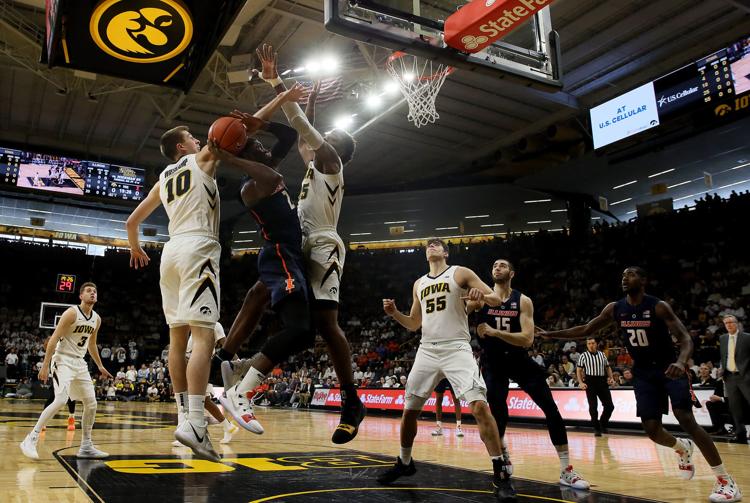 012019-qct-spt-iowa-bkb-020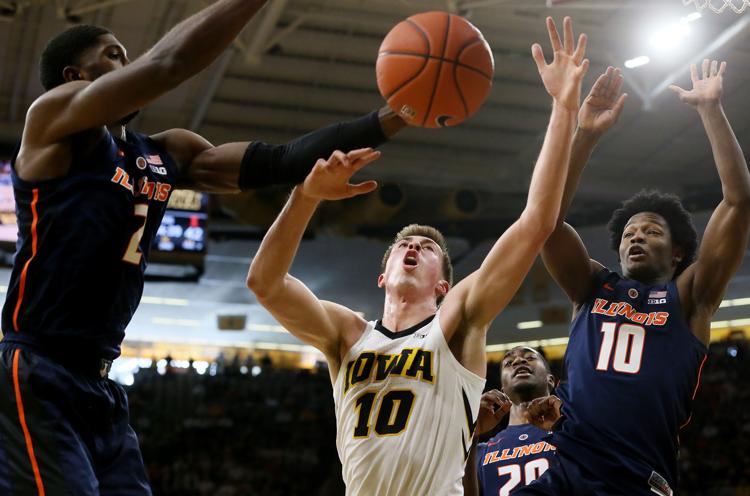 012019-qct-spt-iowa-bkb-026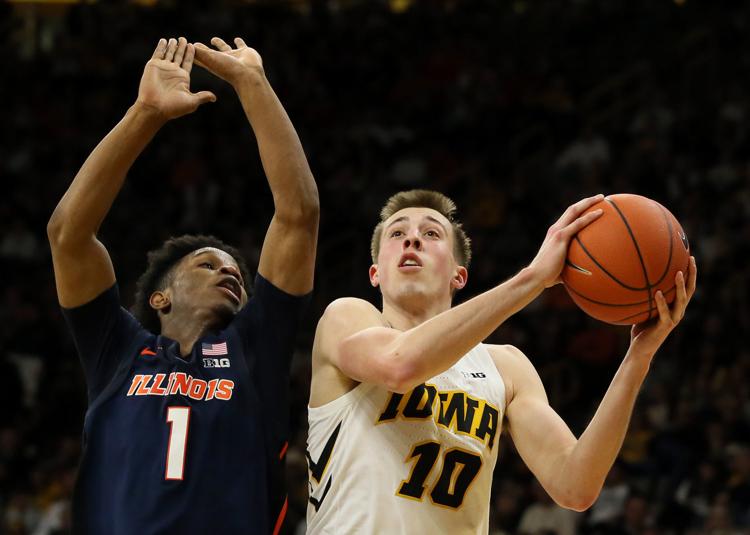 012019-qct-spt-iowa-bkb-021
012019-qct-spt-iowa-bkb-023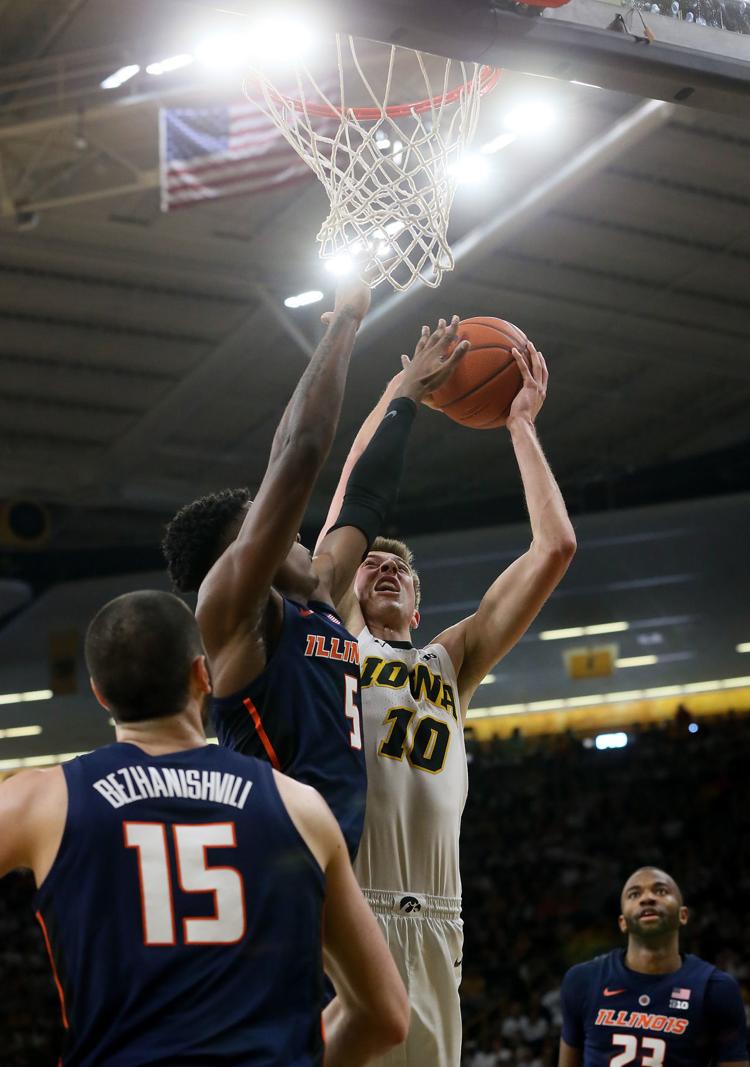 Illinois Iowa Basketball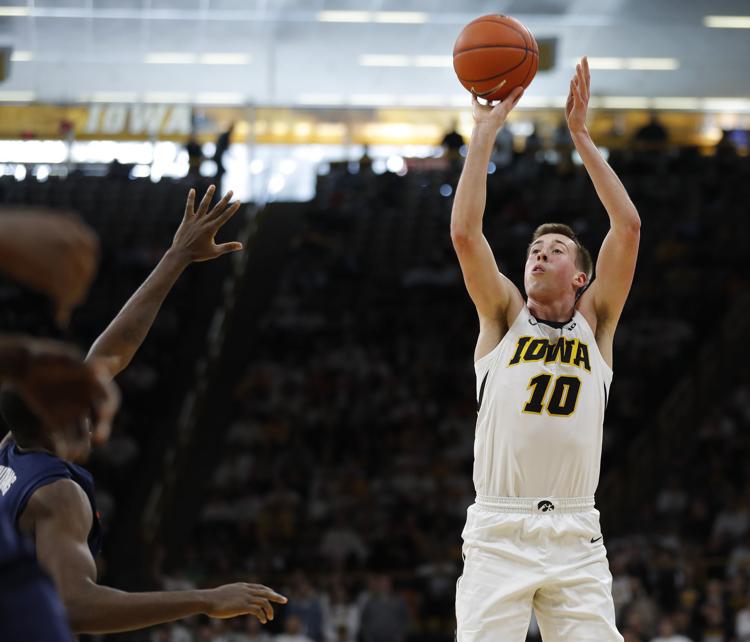 Ohio St Iowa Basketball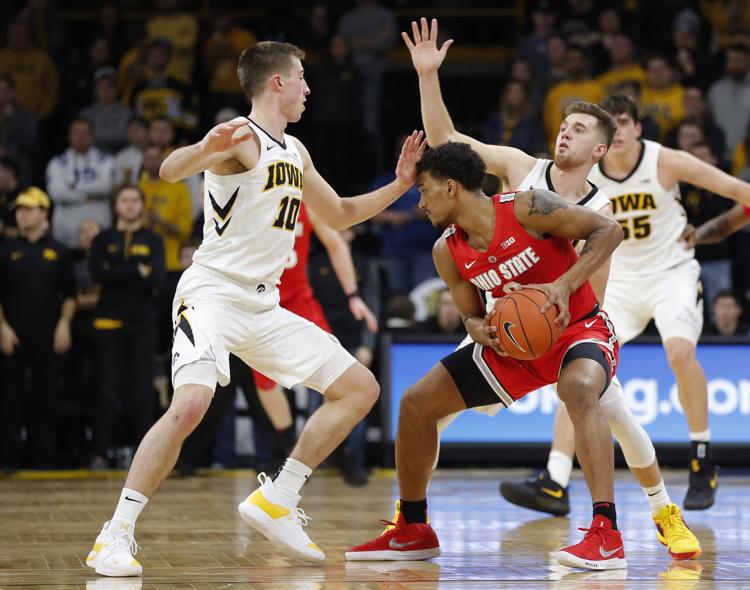 Ohio St Iowa Basketball
Iowa Northwestern Basketball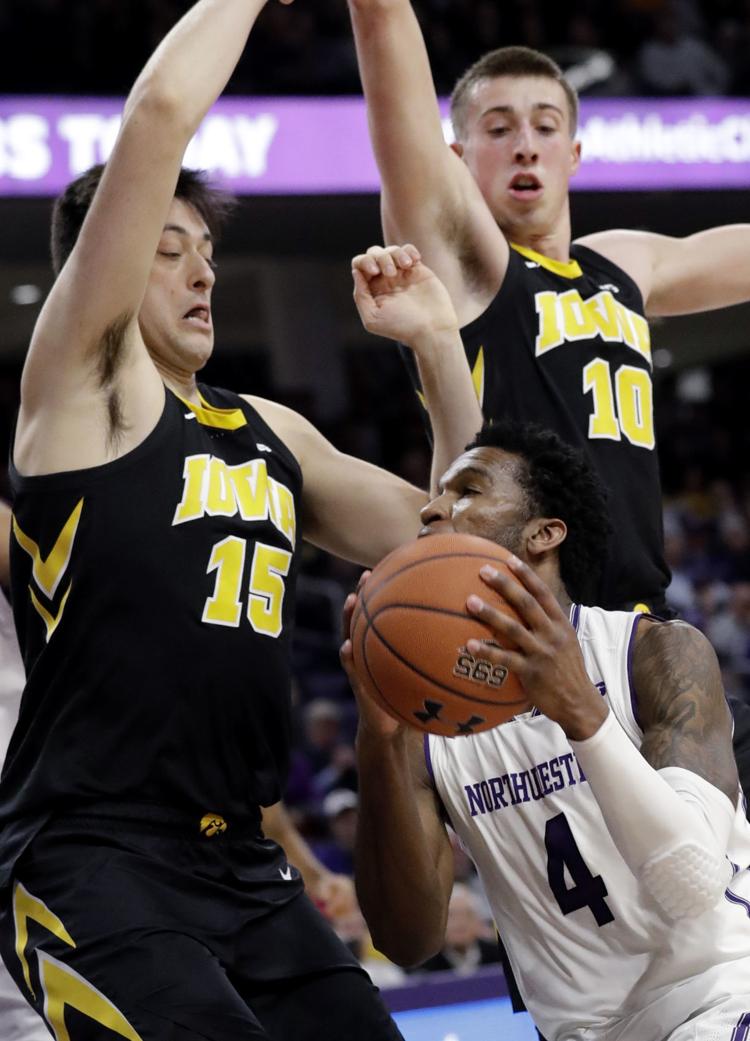 Iowa Northwestern Basketball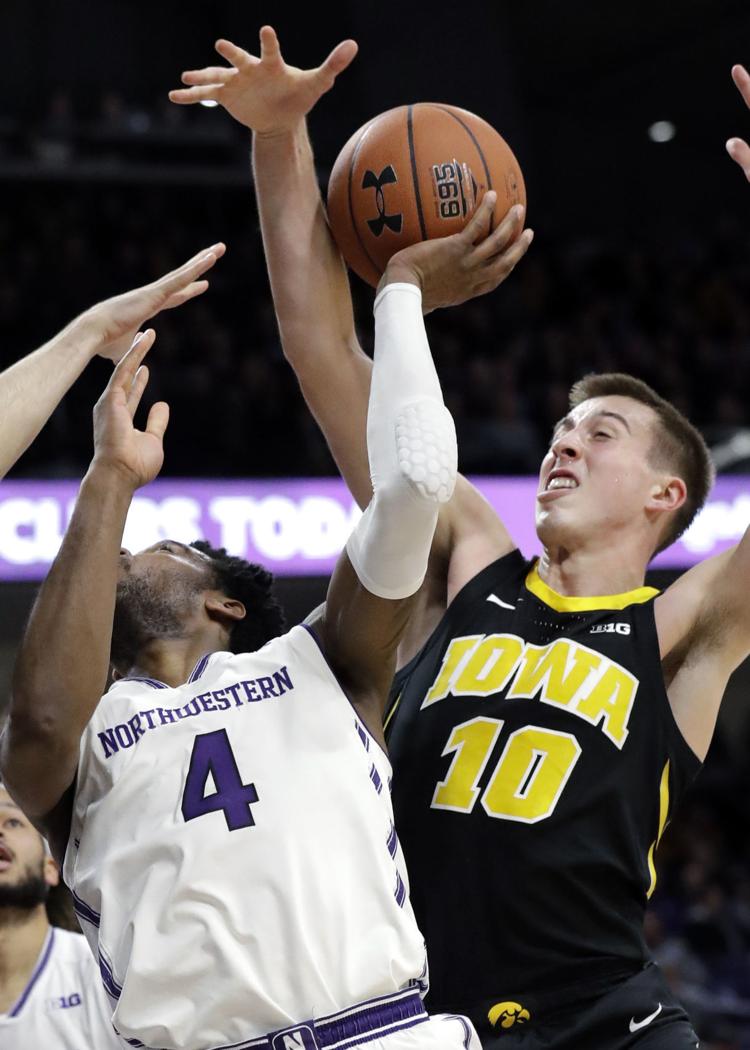 Iowa Northwestern Basketball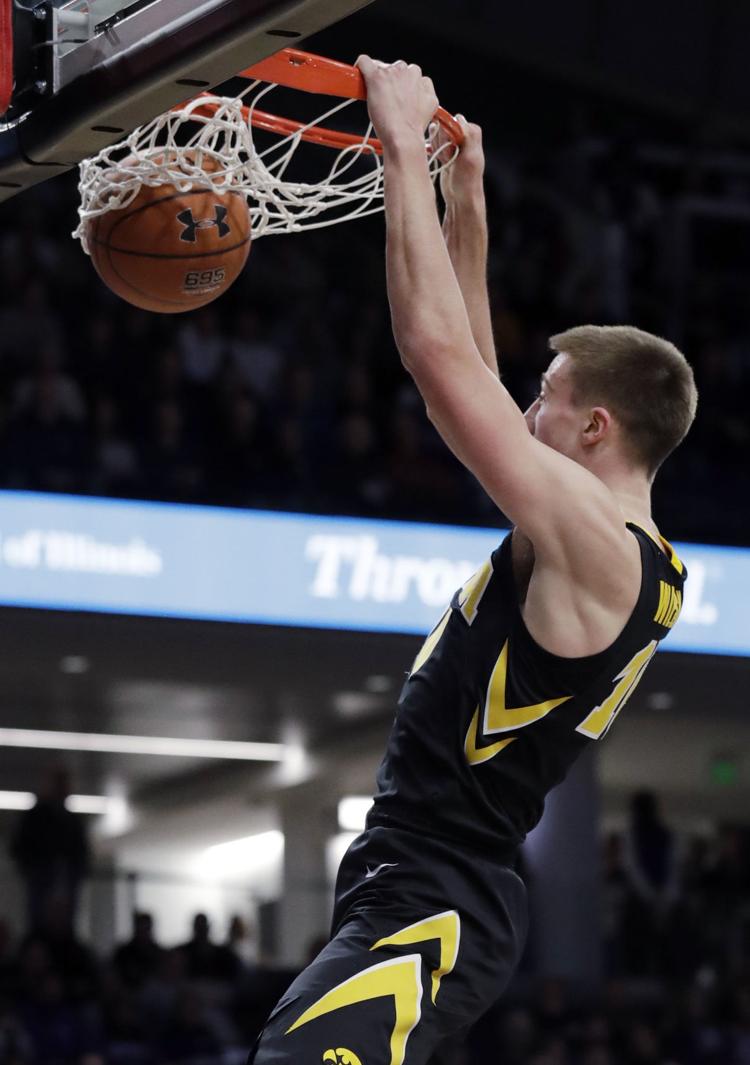 Nebraska Iowa Basketball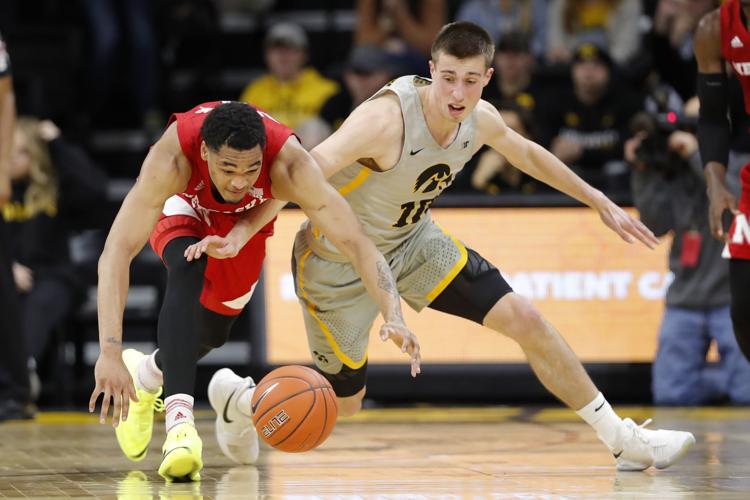 Nebraska Iowa Basketball
Iowa Purdue Basketball
Savannah St Iowa Basketball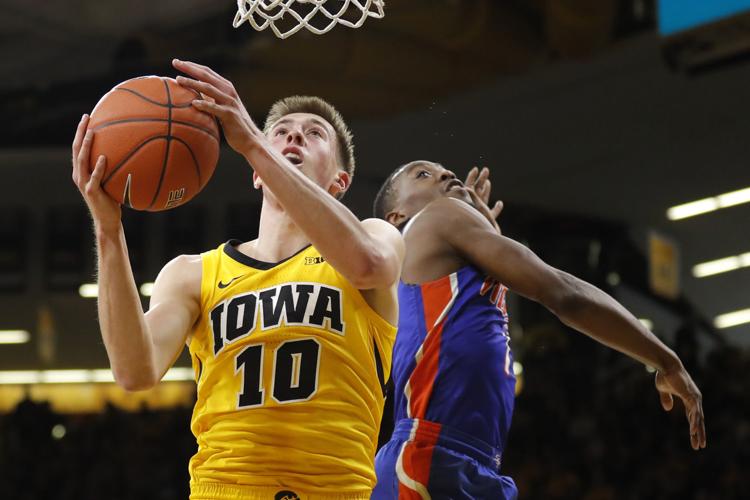 200 OF 2018-0182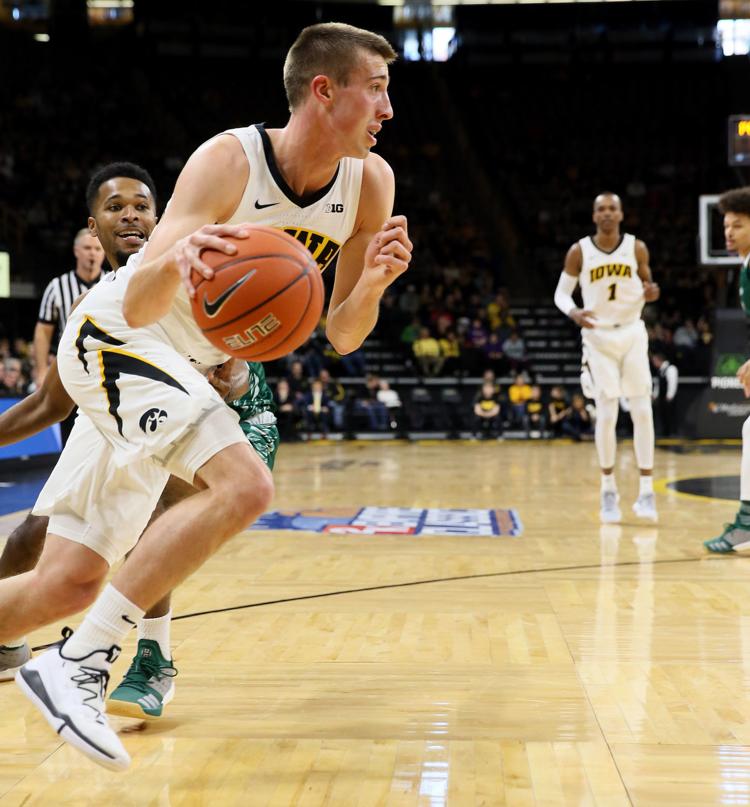 200 OF 2018-0033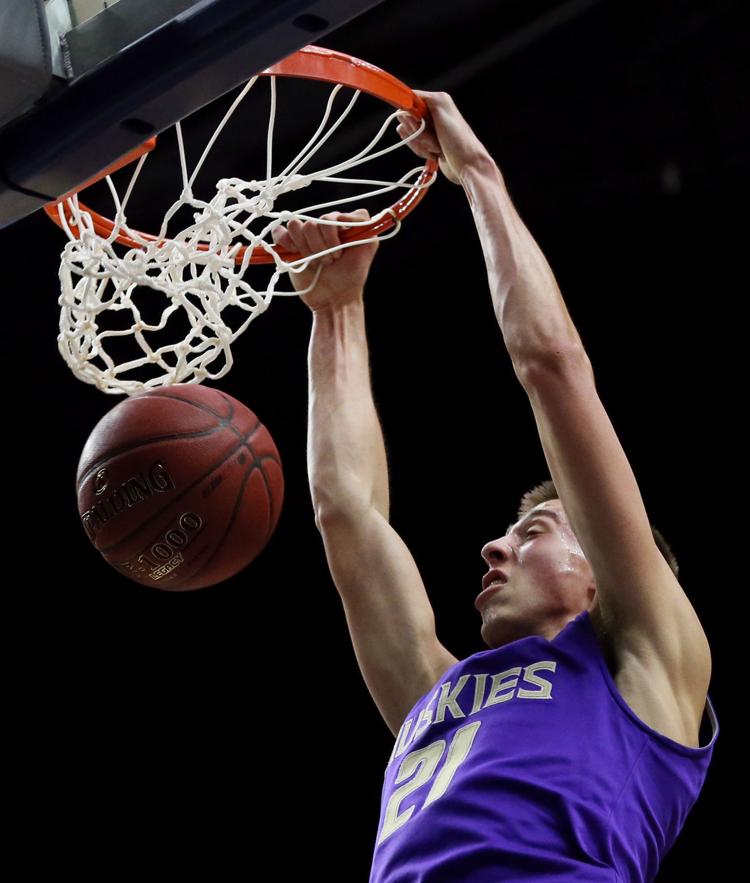 Western Carolina Iowa Basketball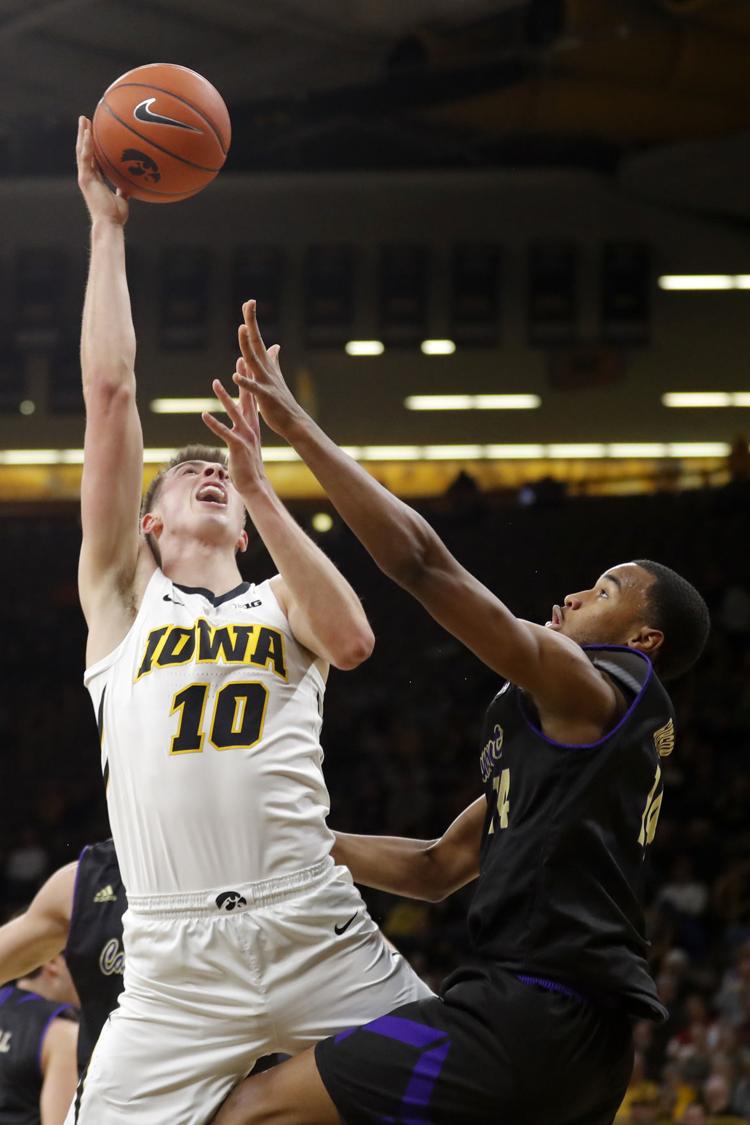 122618-Abeyta-Favorites-002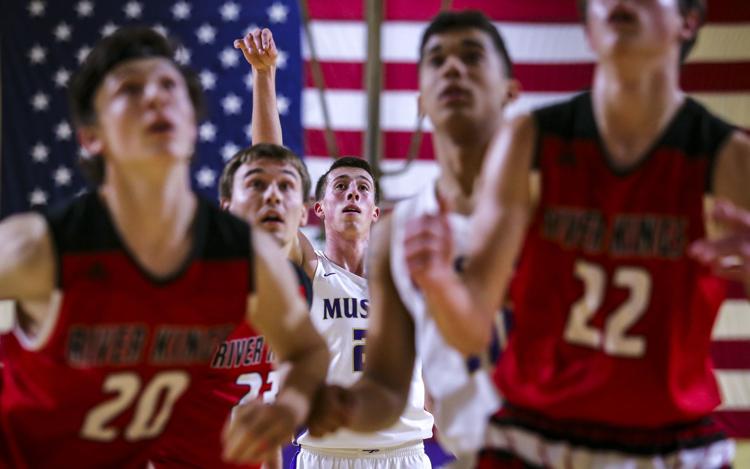 120618-Iowa-basketball-006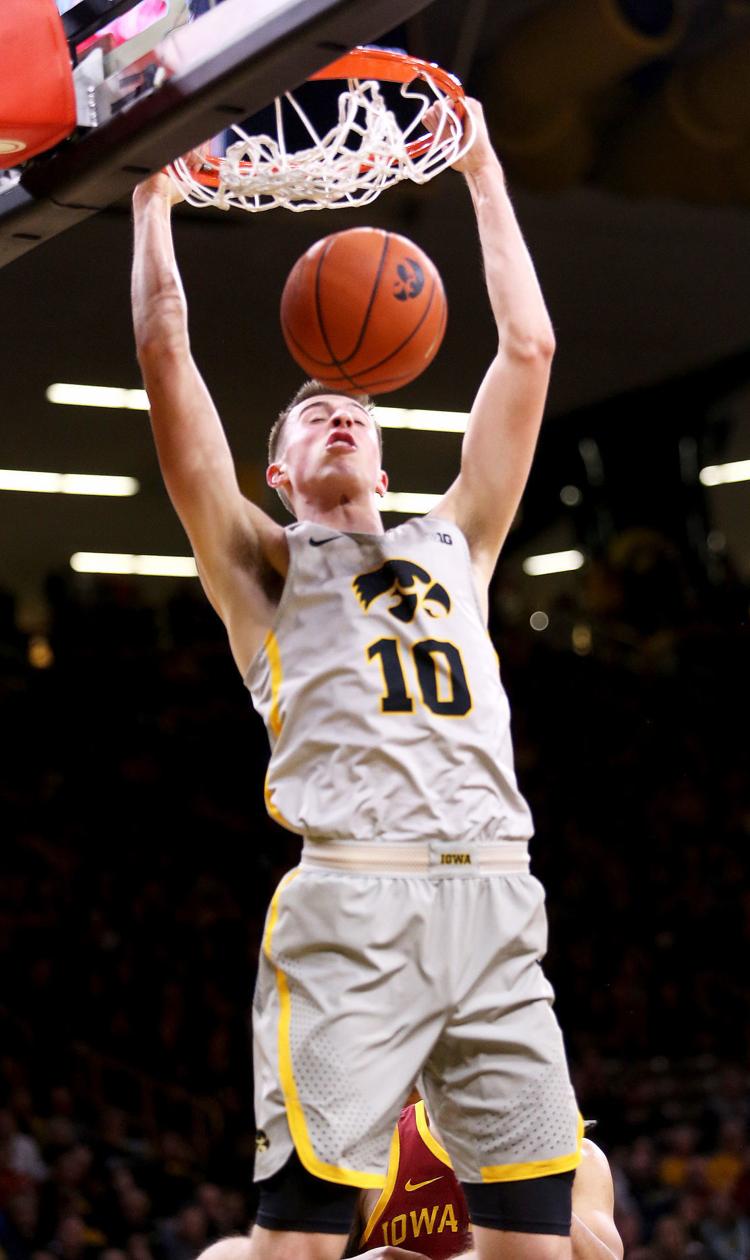 Iowa Michigan St Basketball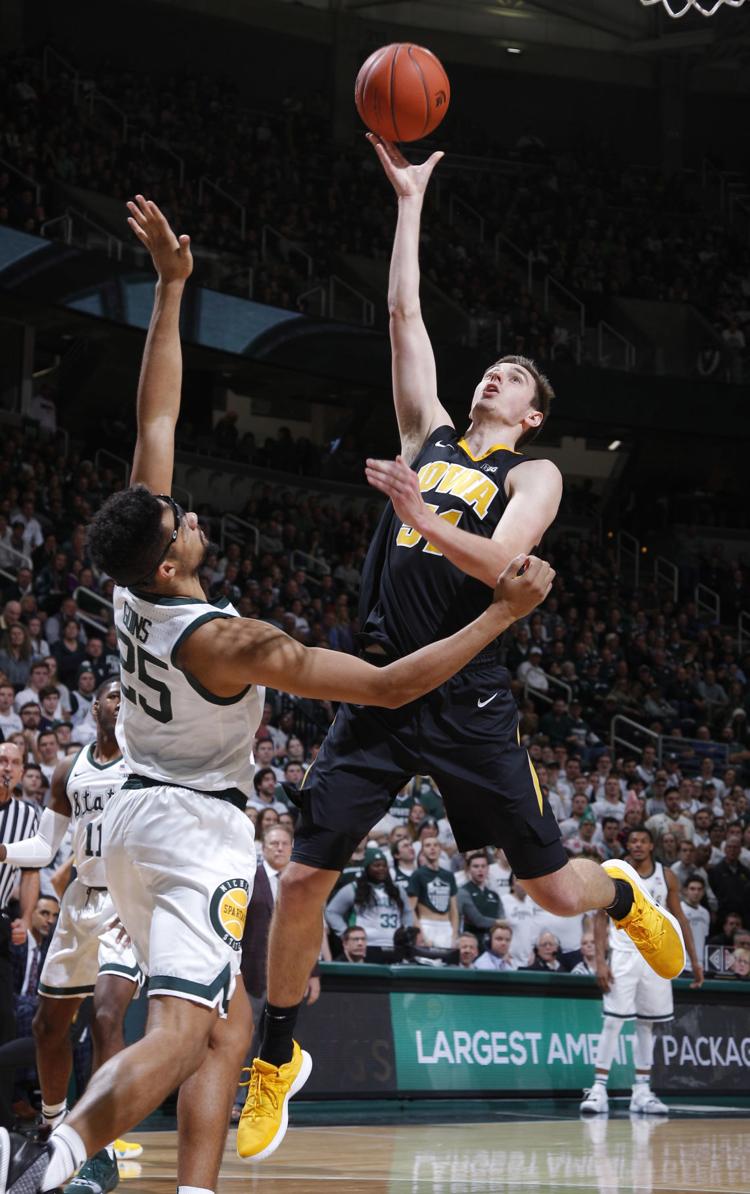 Iowa Michigan St Basketball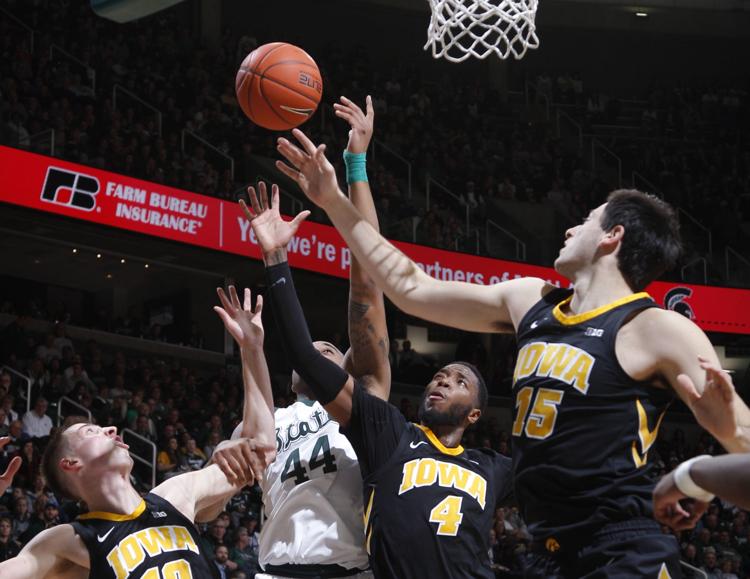 Wisconsin Iowa Basketball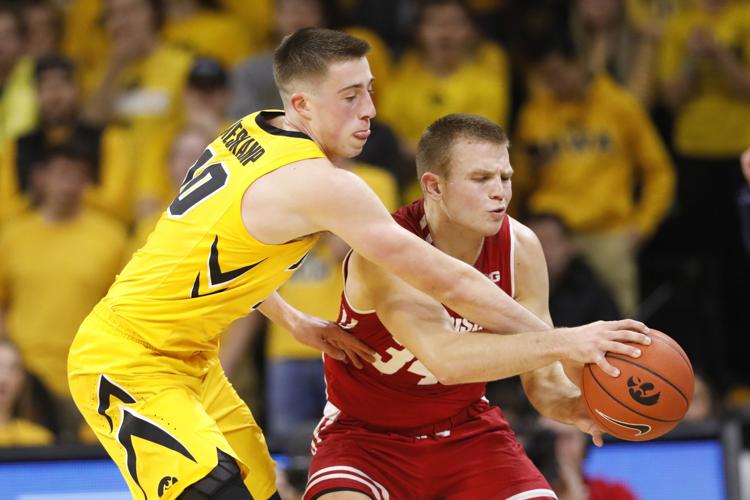 Pittsburgh Iowa Basketball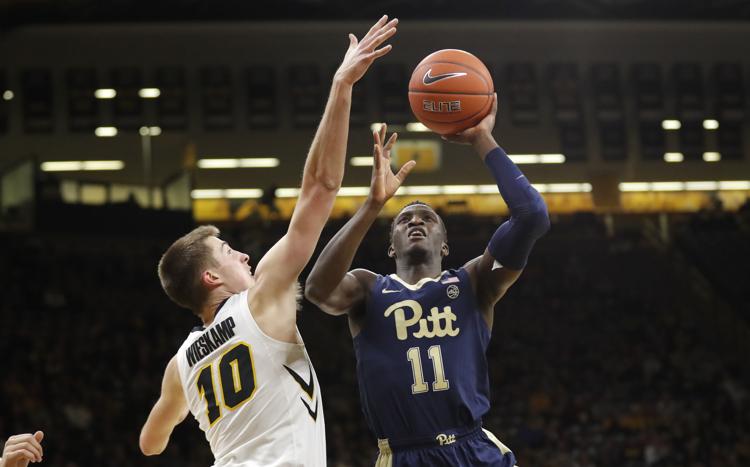 Alabama St Iowa Basketball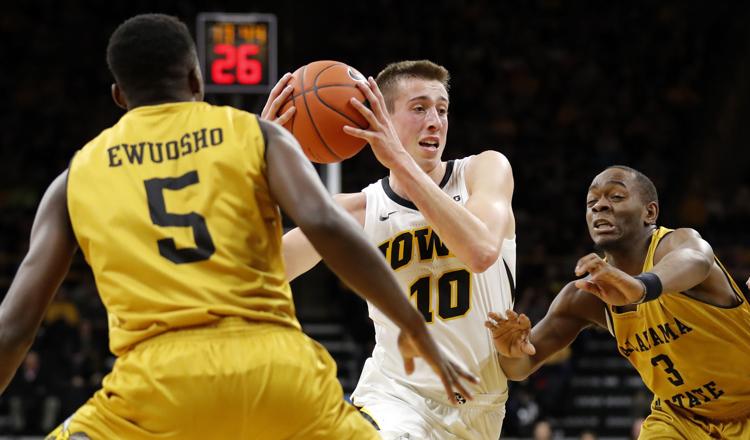 111118-Iowa-bb-014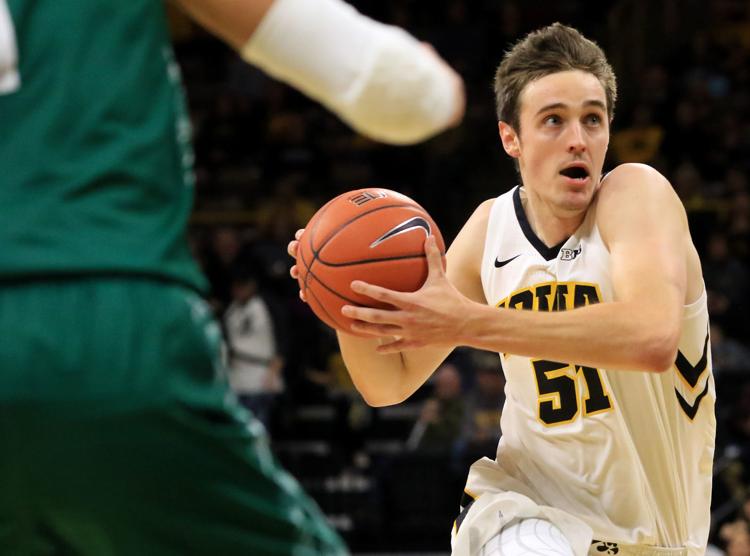 111118-Iowa-bb-008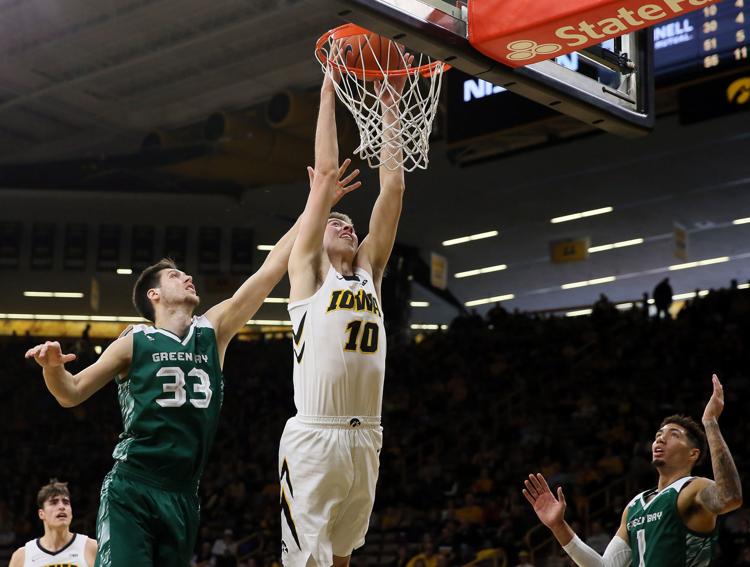 111118-Iowa-bb-011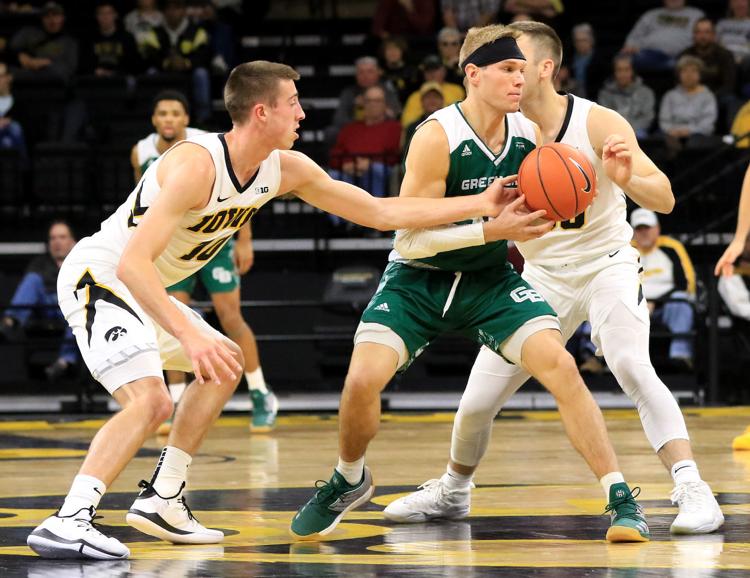 111118-Iowa-bb-005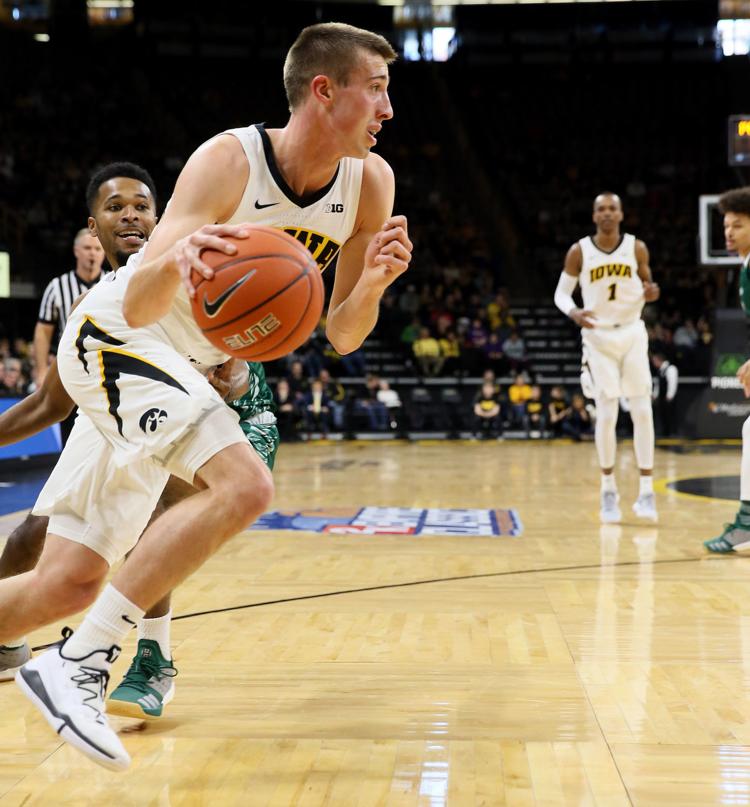 UMKC Iowa Basketball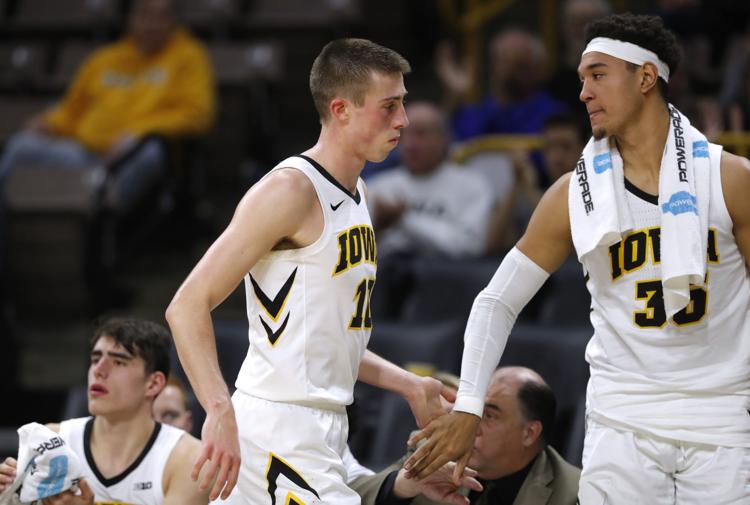 Wieskamp mug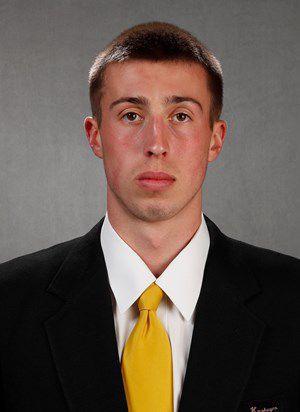 100818-Iowa-BB-Media-Day-018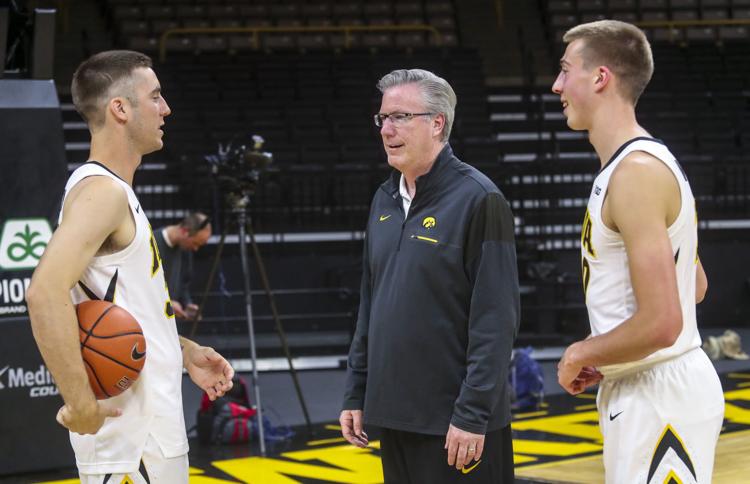 100818-Iowa-BB-Media-Day-014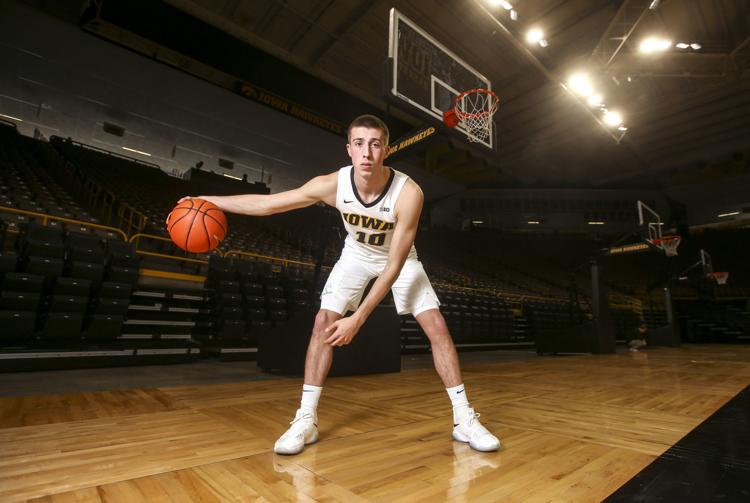 100818-Iowa-BB-Media-Day-044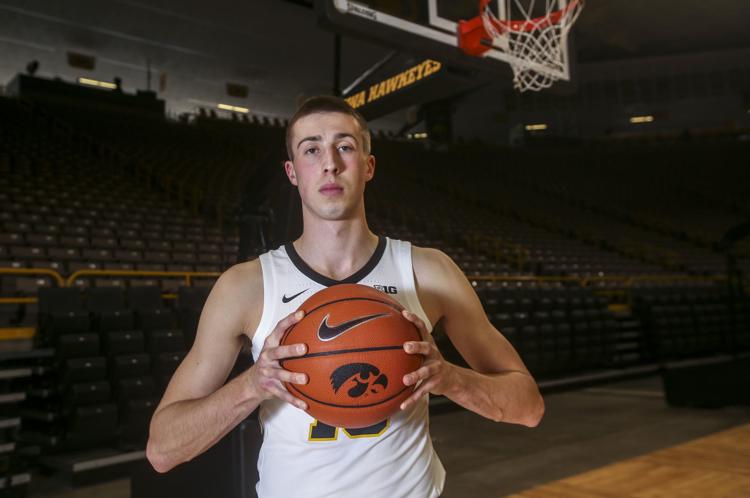 100818-Iowa-BB-Media-Day-009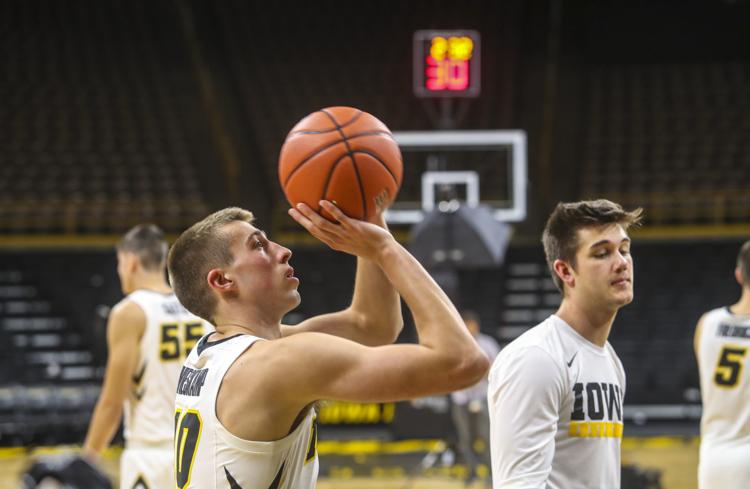 100818-Iowa-BB-Media-Day-003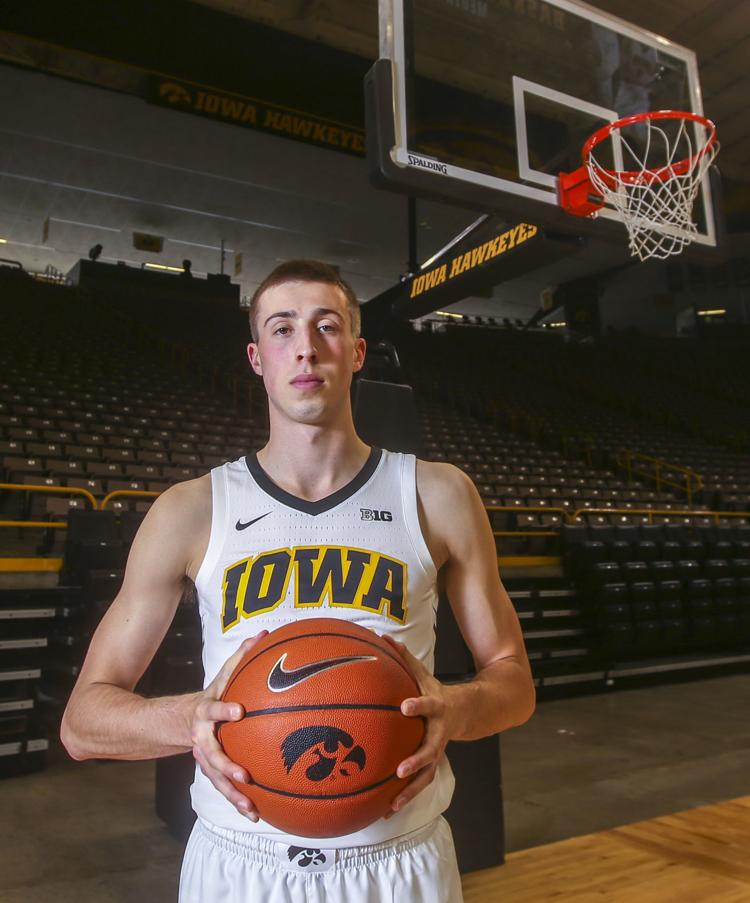 050818-qct-spt-salute-sports-072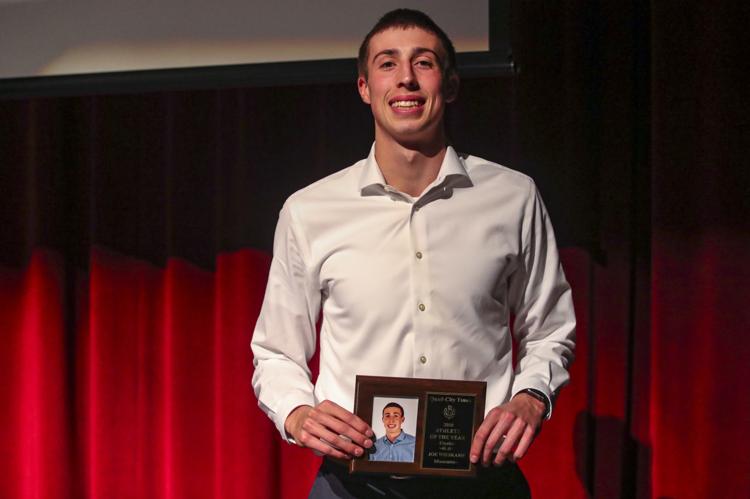 050818-qct-spt-salute-sports-073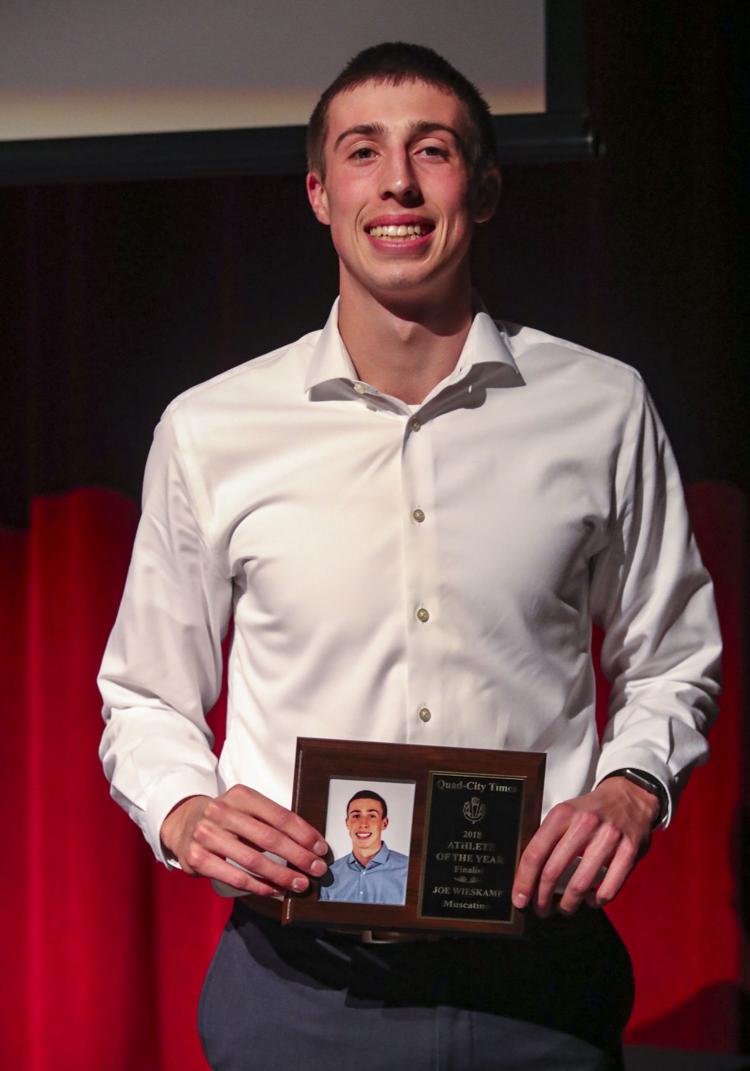 050818-qct-spt-salute-sports-027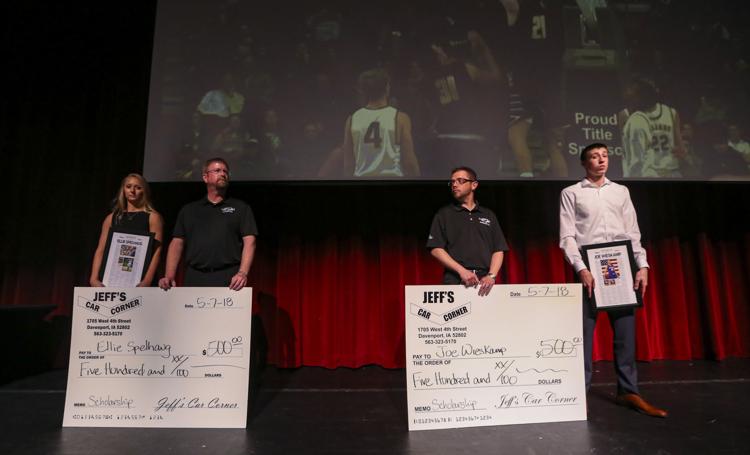 050818-qct-spt-salute-sports-025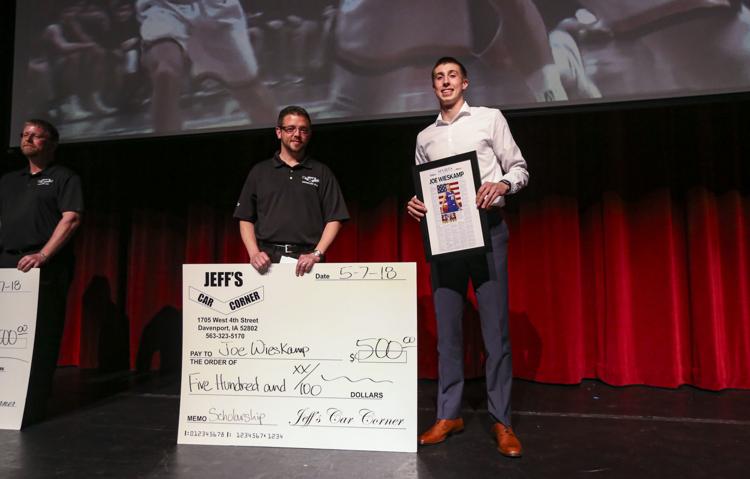 050818-qct-spt-salute-sports-028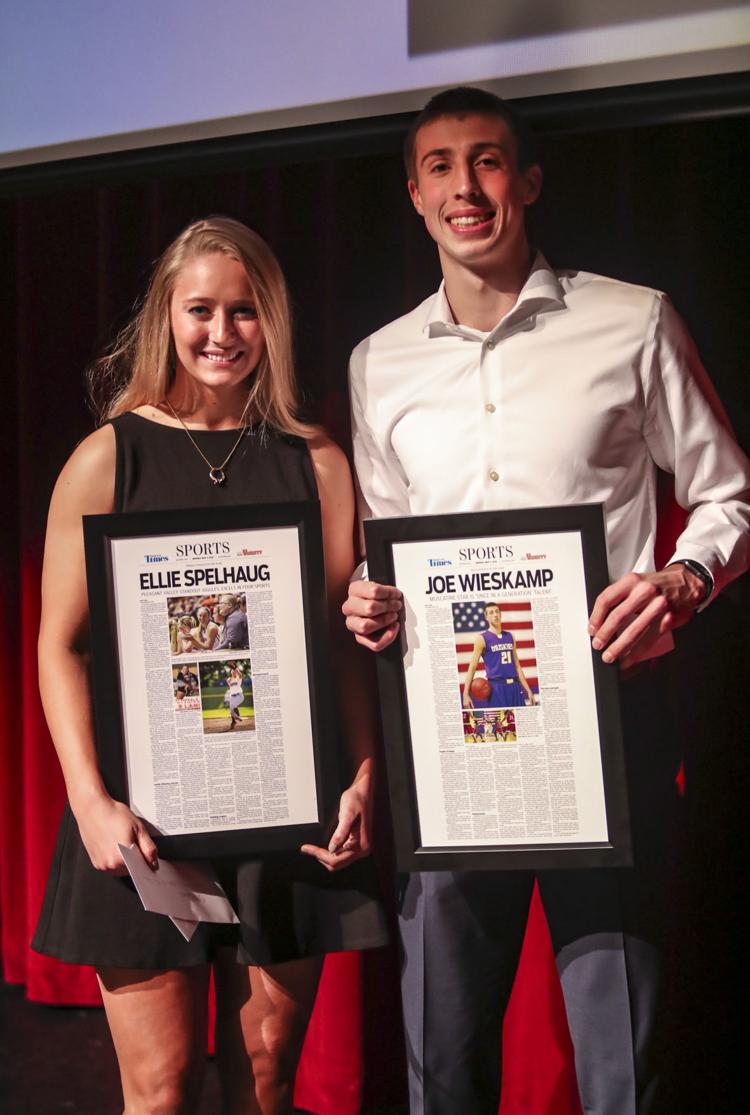 050818-qct-spt-salute-sports-026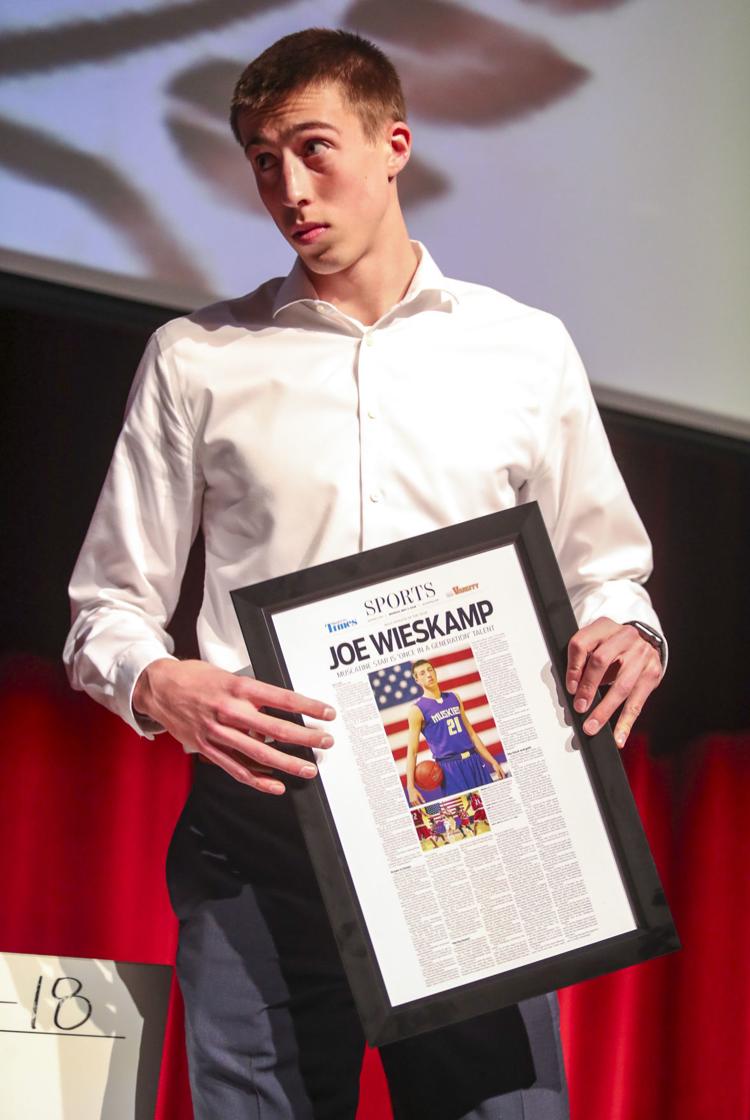 050818-qct-spt-salute-sports-024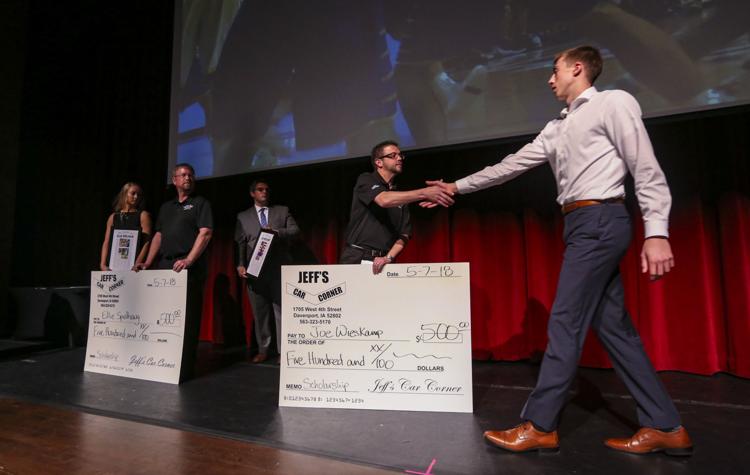 050818-qct-spt-salute-sports-009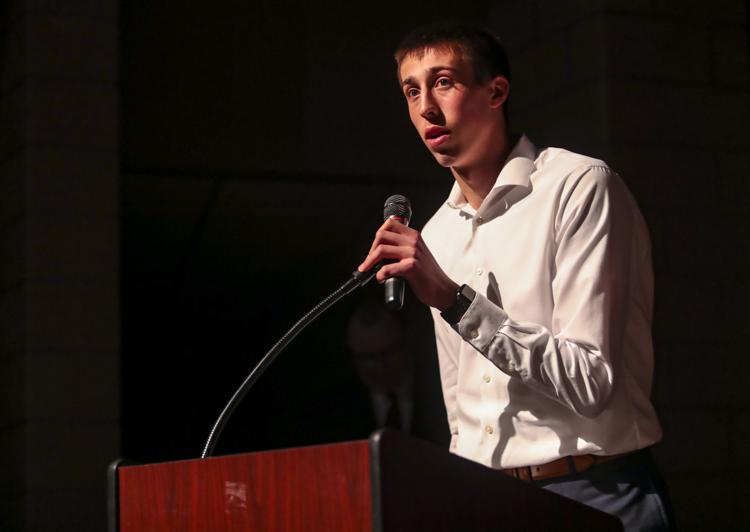 050818-qct-spt-salute-sports-001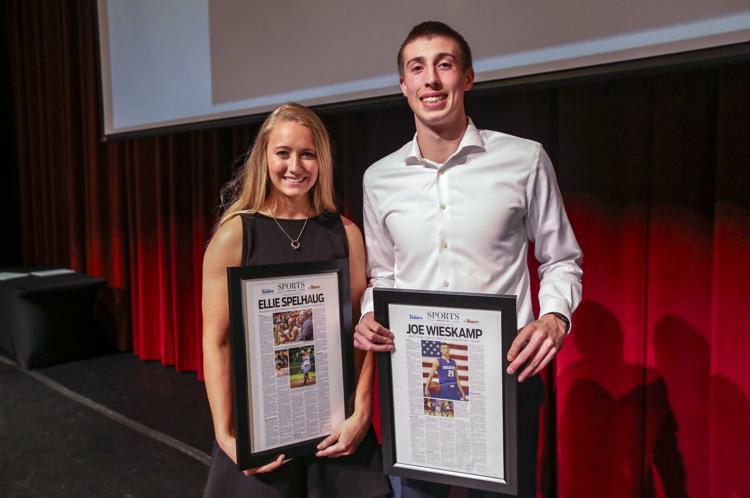 050818-qct-spt-salute-sports-007
032218-All-Metro-Capt-Wieskamp-009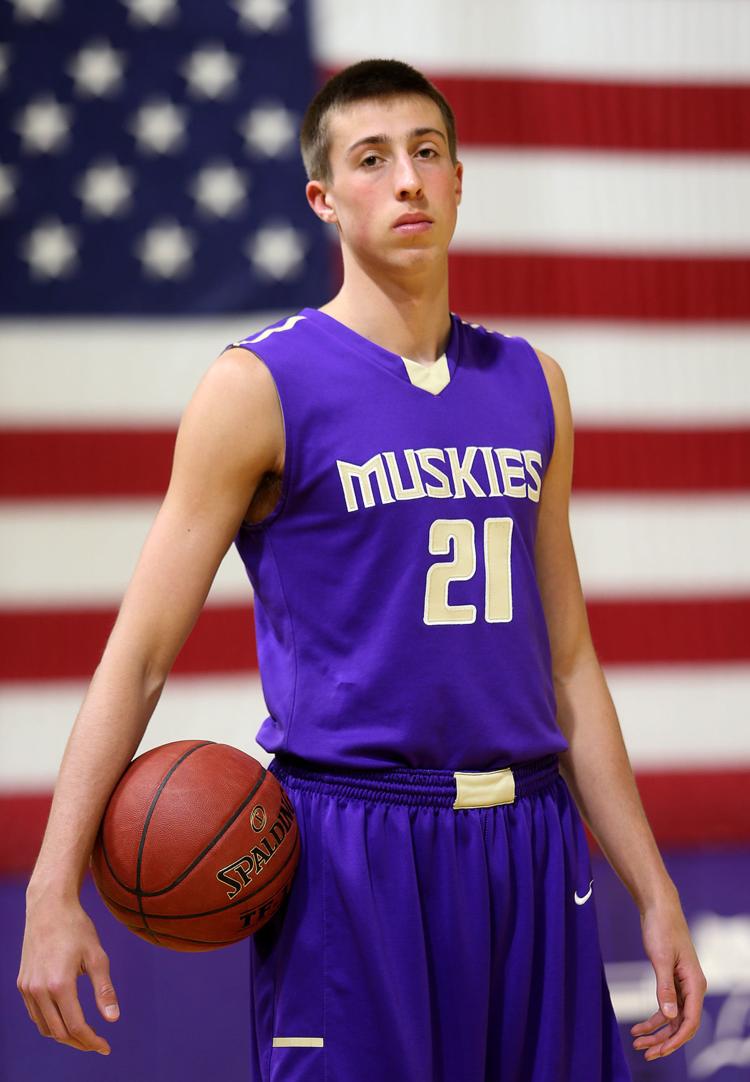 Joe Wieskamp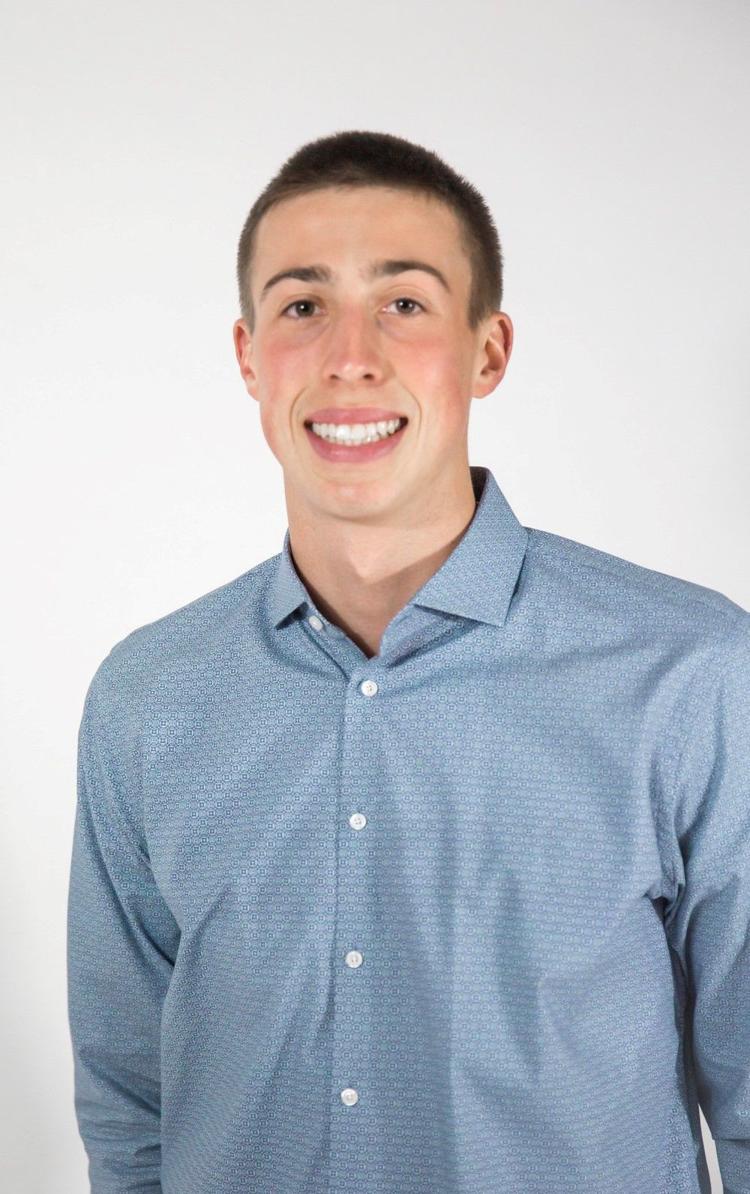 Muscatine's Joe Wieskamp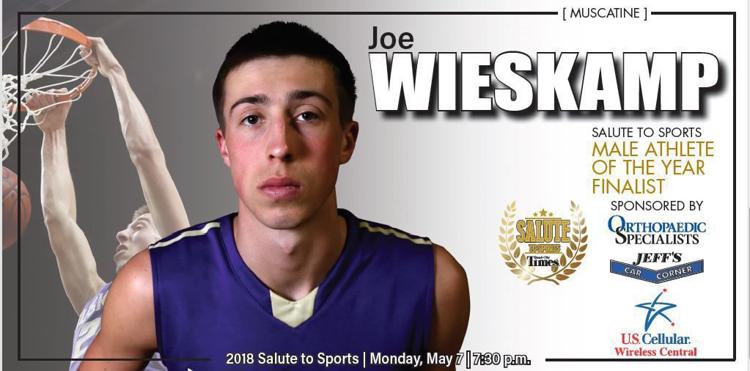 032218-All-Metro-Capt-Wieskamp-008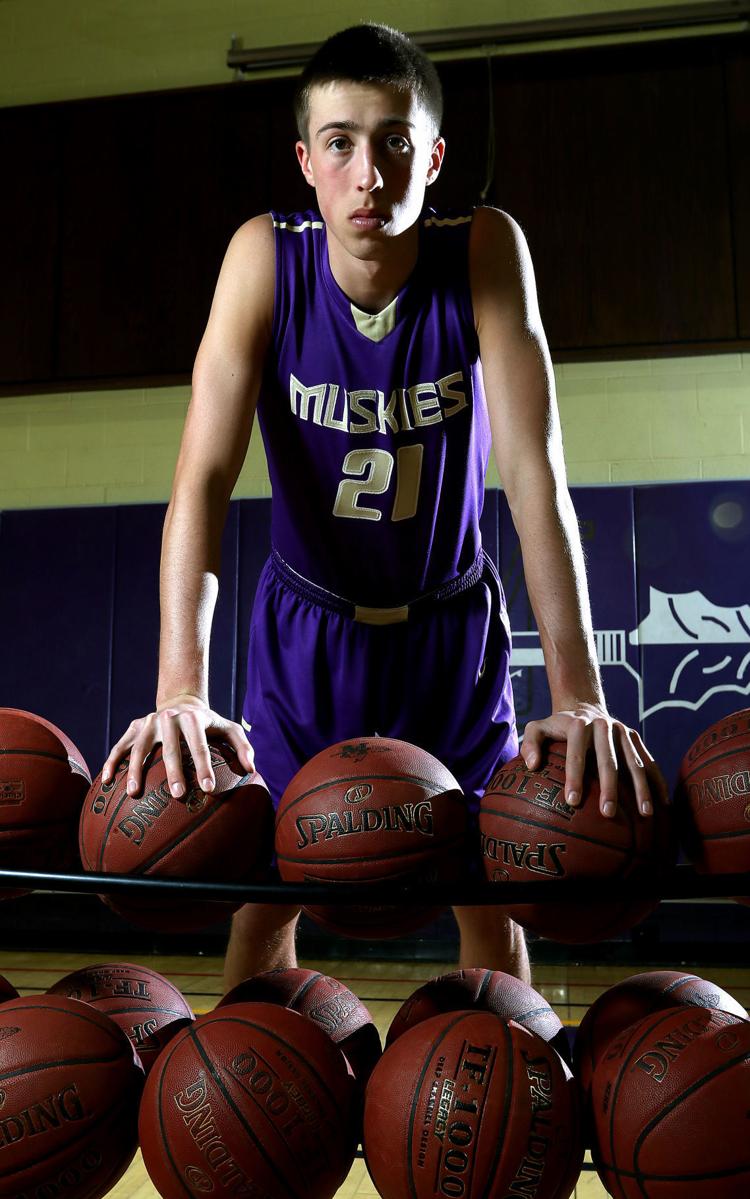 032218-All-Metro-Capt-Wieskamp-004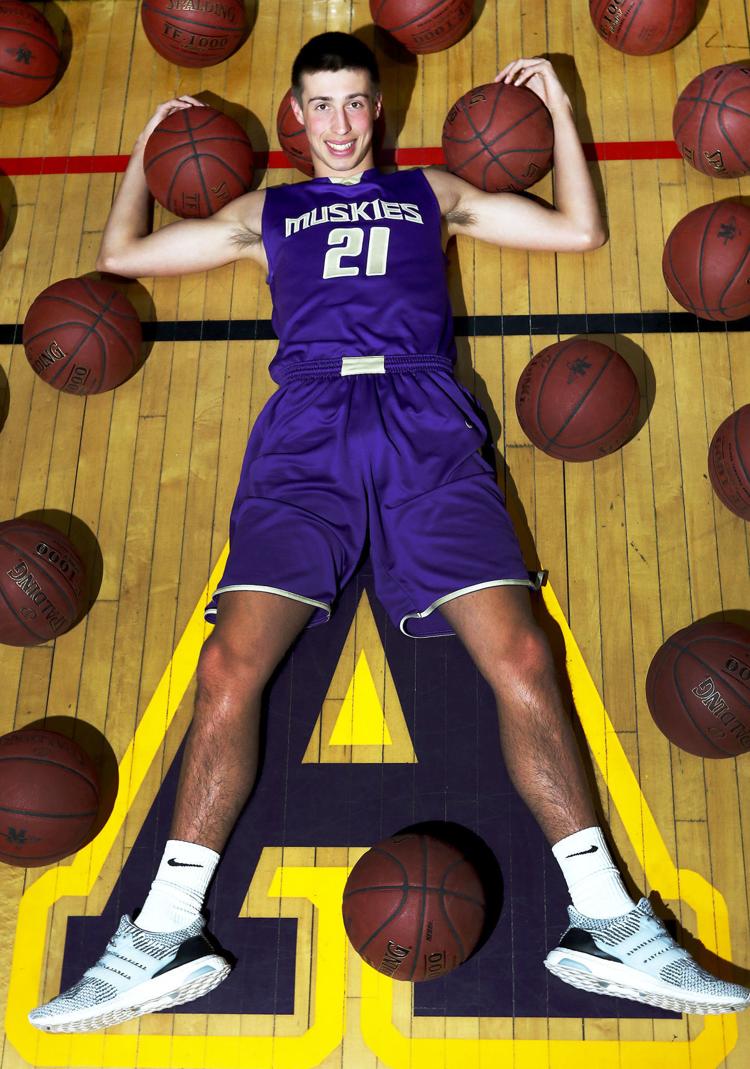 032218-All-Metro-Capt-Wieskamp-006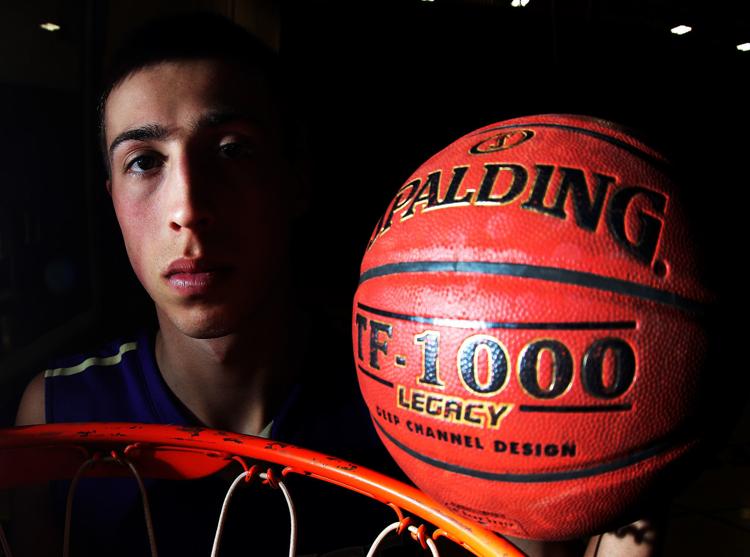 032218-All-Metro-Capt-Wieskamp-003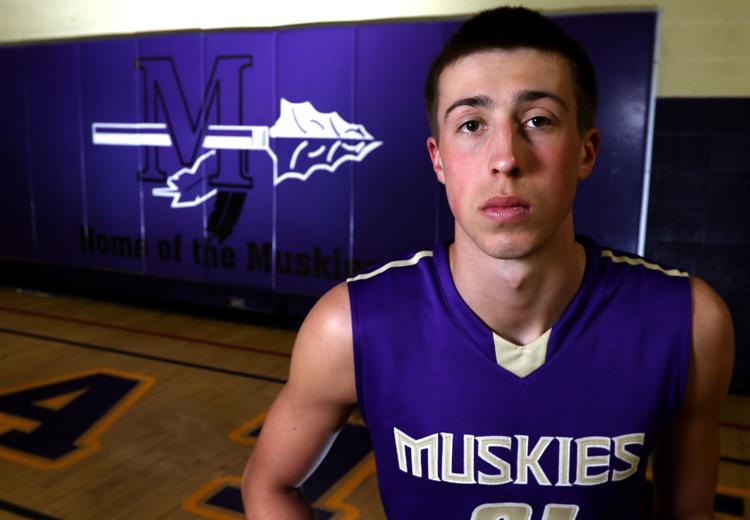 030618 Muscatine 691 (copy)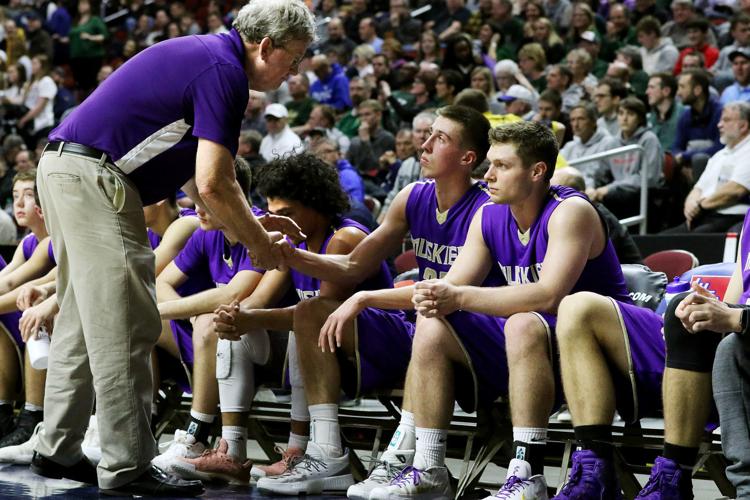 030618 Muscatine 689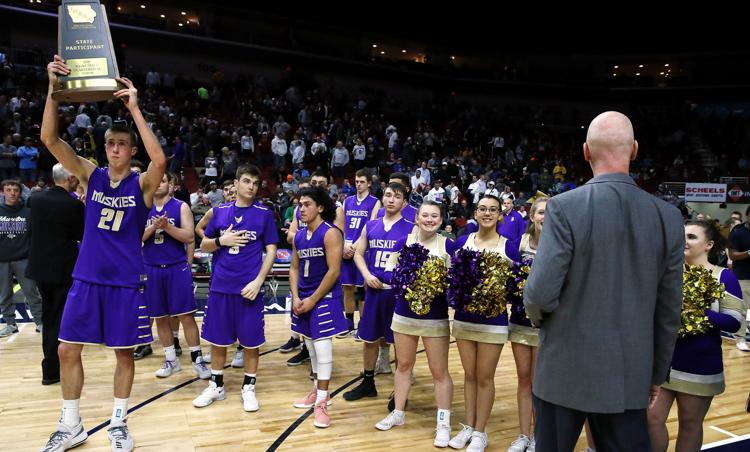 030618 Muscatine 525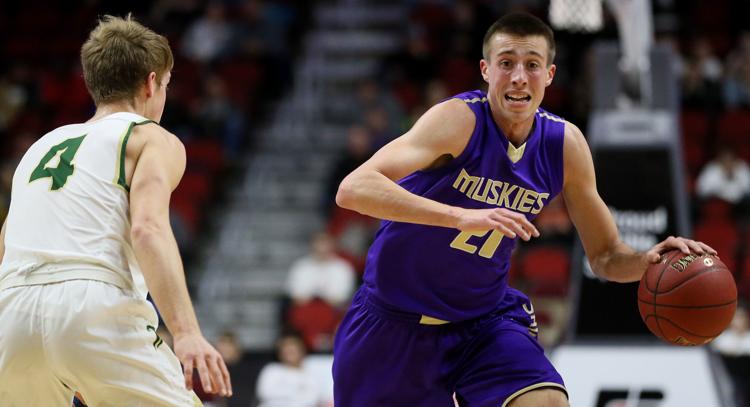 030618 Muscatine 524 (copy)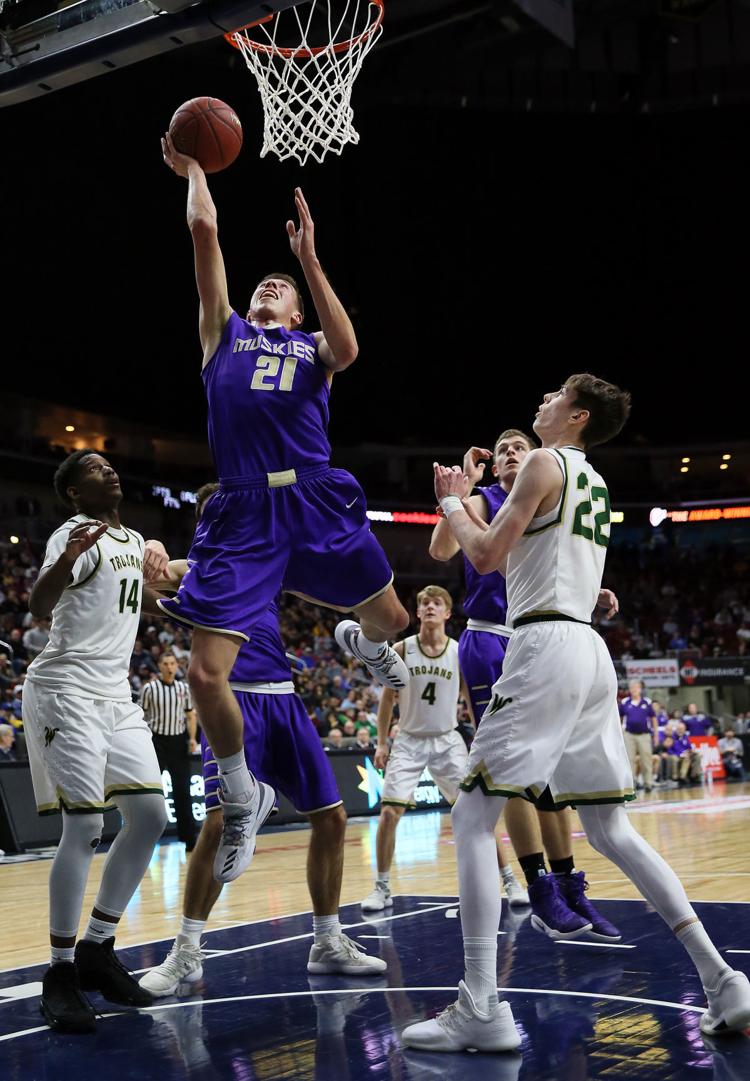 030618 Muscatine 524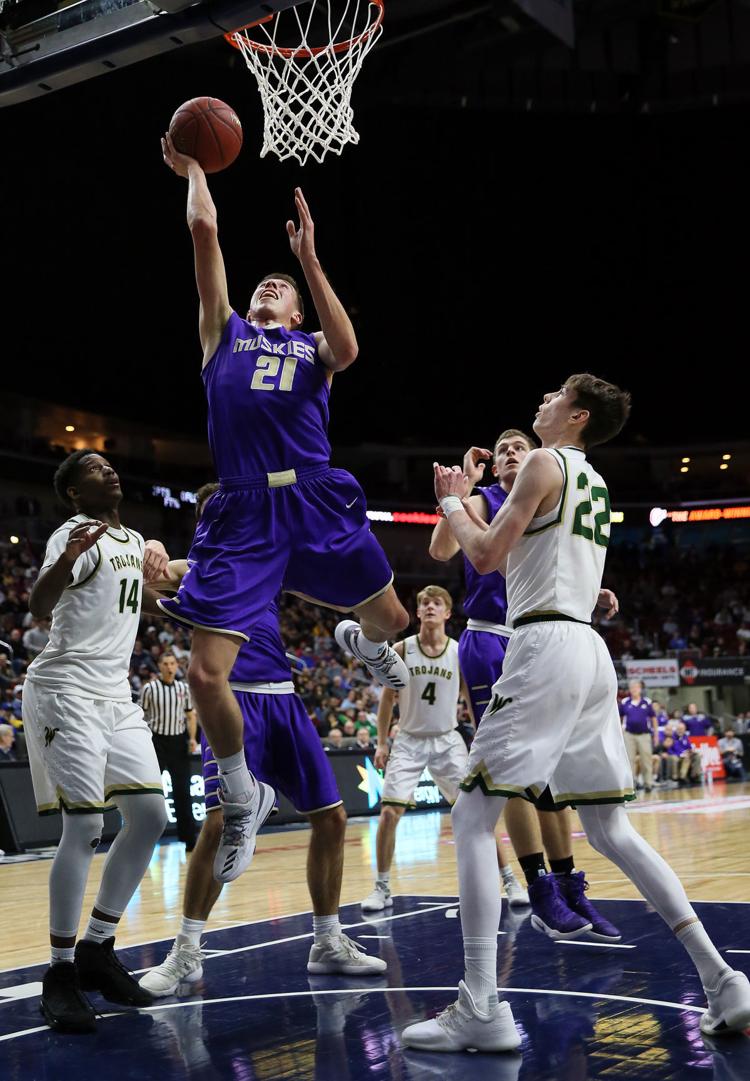 030618 Muscatine 526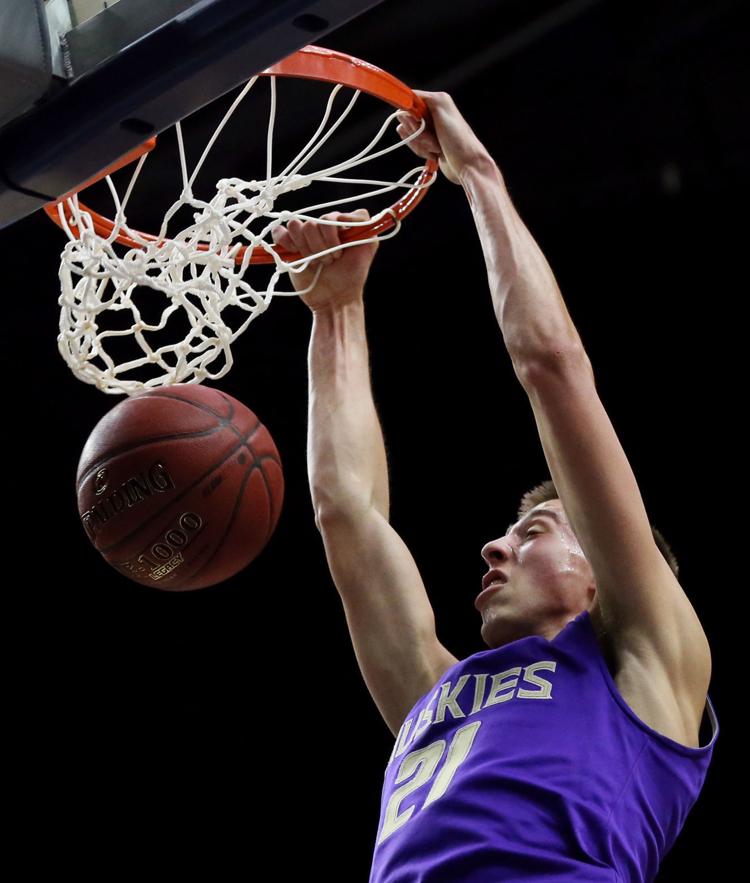 030618 Muscatine 691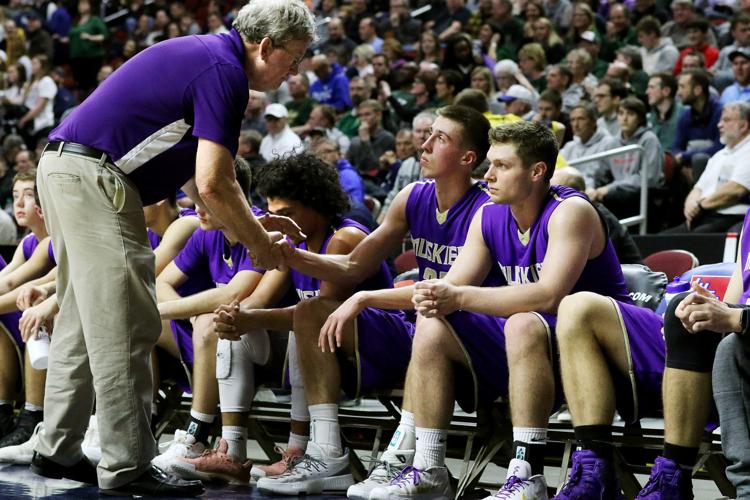 Muskies-Wieskamp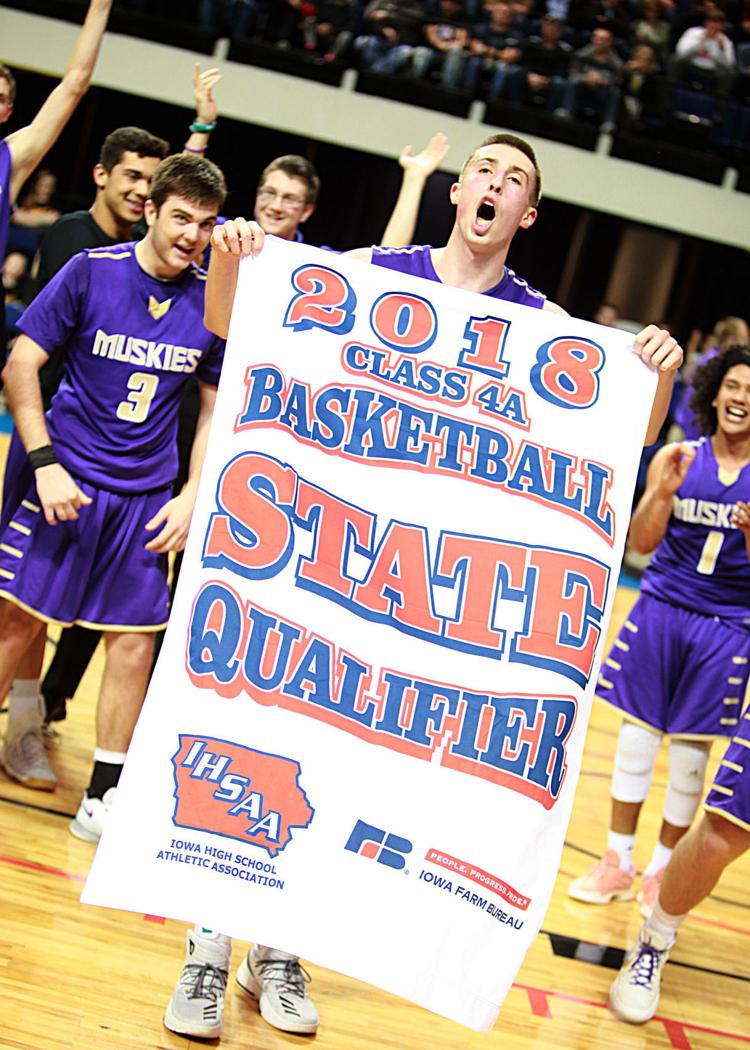 Muscatine's Joe Wieskamp
021618-Muscatine-PV-Boys-008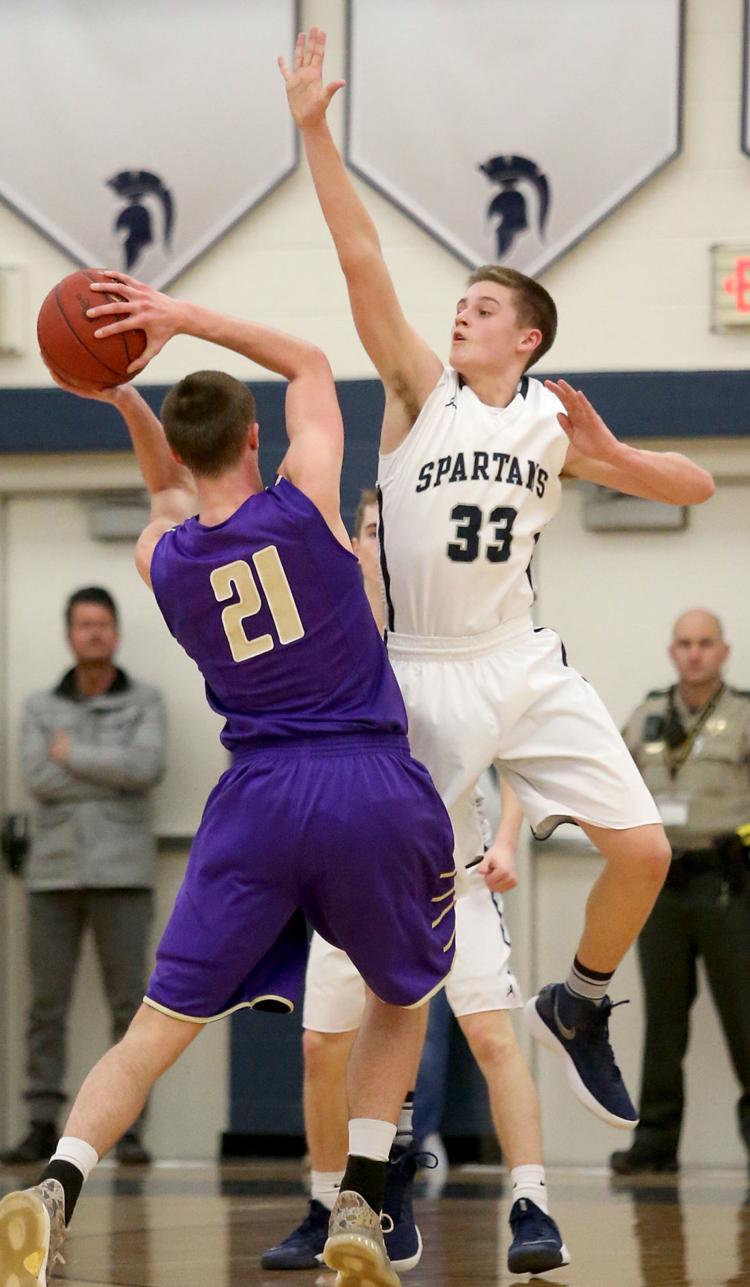 021618-Muscatine-PV-Boys-007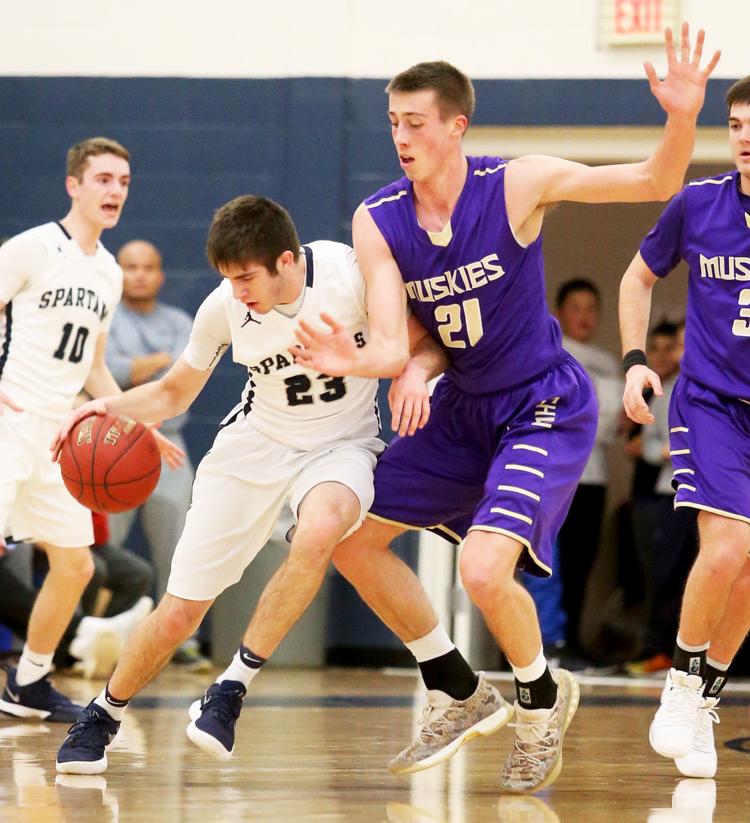 021618-Muscatine-PV-Boys-004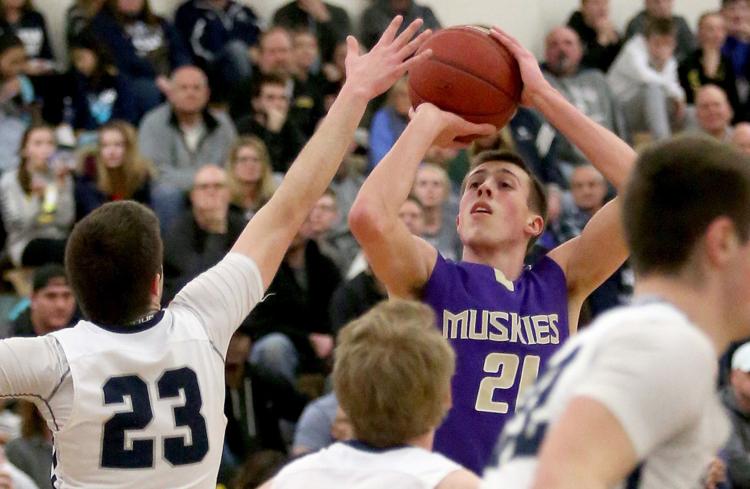 021618-Muscatine-PV-Boys-004 (copy)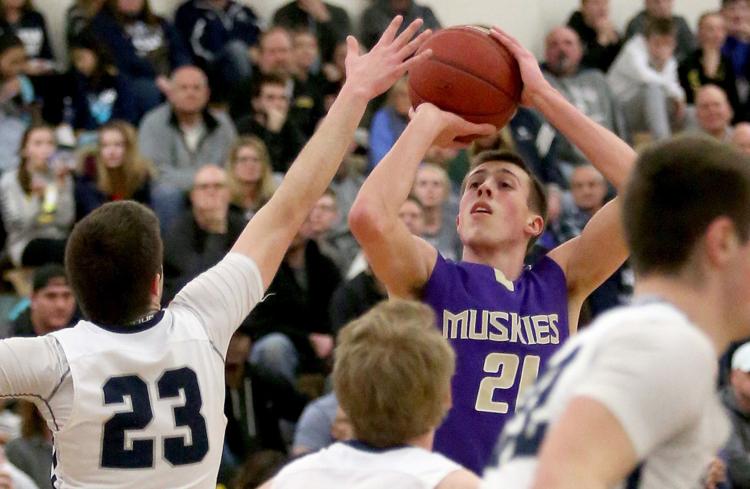 012318-CLINTON-MUSCATINE-BASKETBALL-021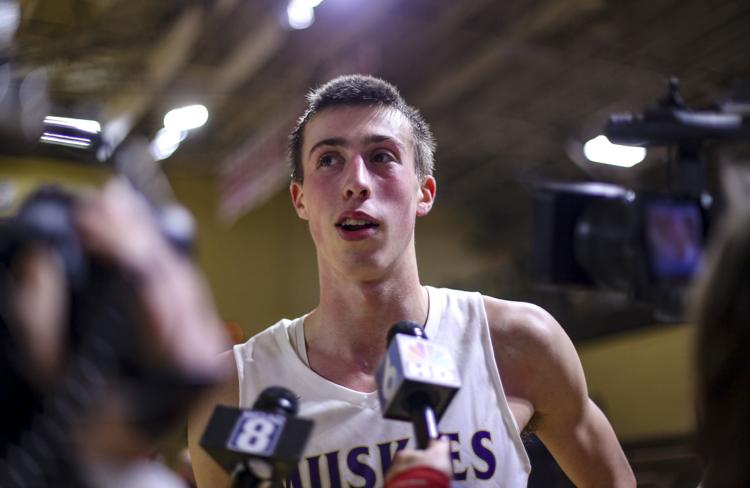 012318-CLINTON-MUSCATINE-BASKETBALL-029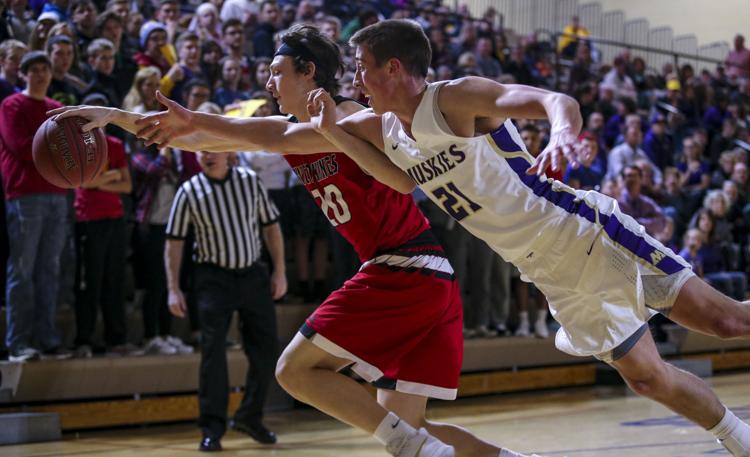 012318-CLINTON-MUSCATINE-BASKETBALL-028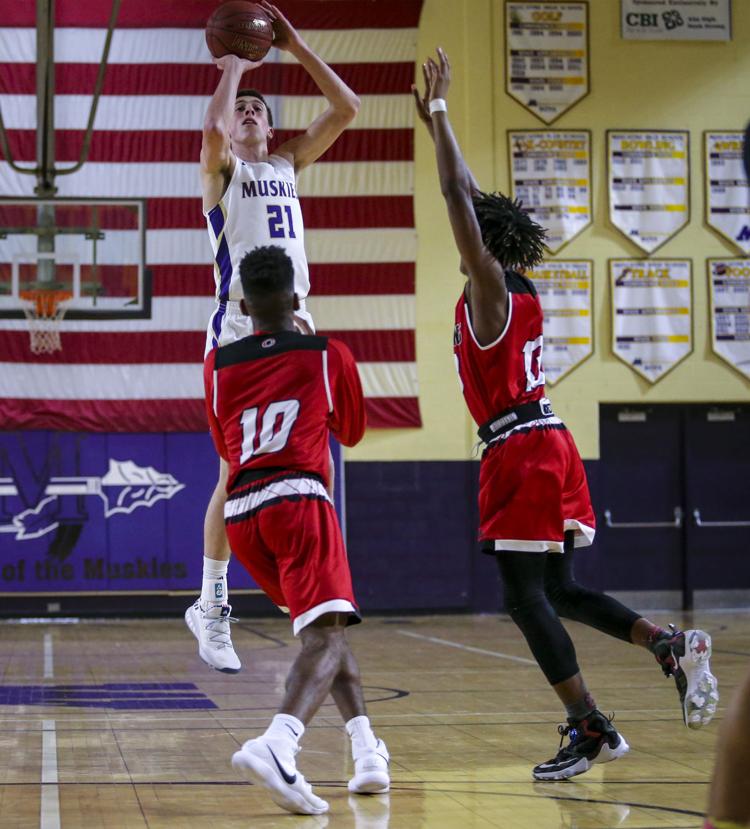 012318-CLINTON-MUSCATINE-BASKETBALL-022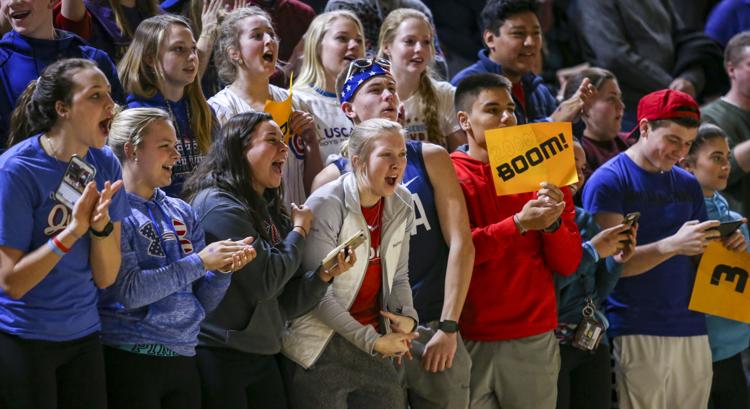 012318-CLINTON-MUSCATINE-BASKETBALL-023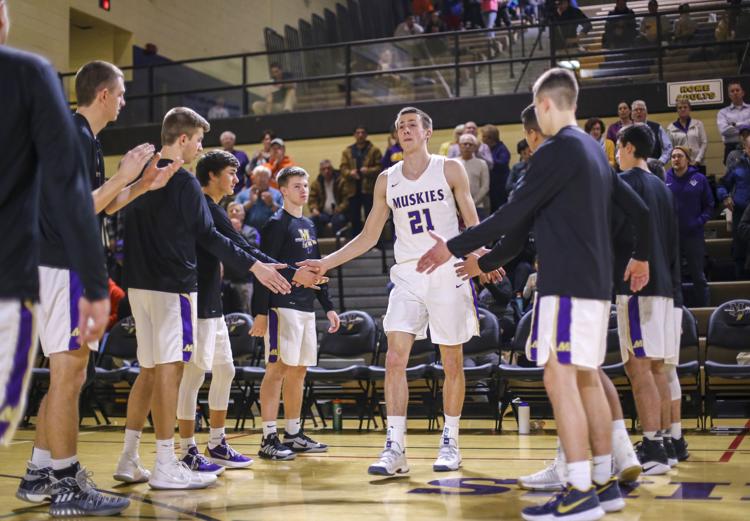 012318-CLINTON-MUSCATINE-BASKETBALL-026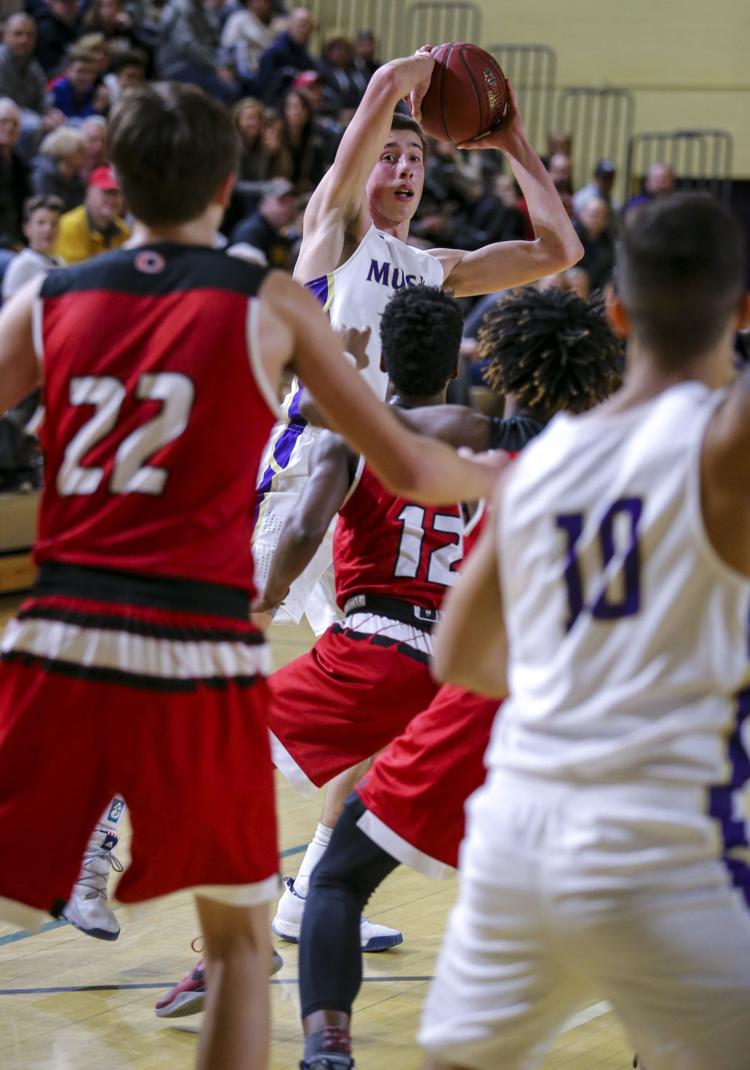 012318-CLINTON-MUSCATINE-BASKETBALL-032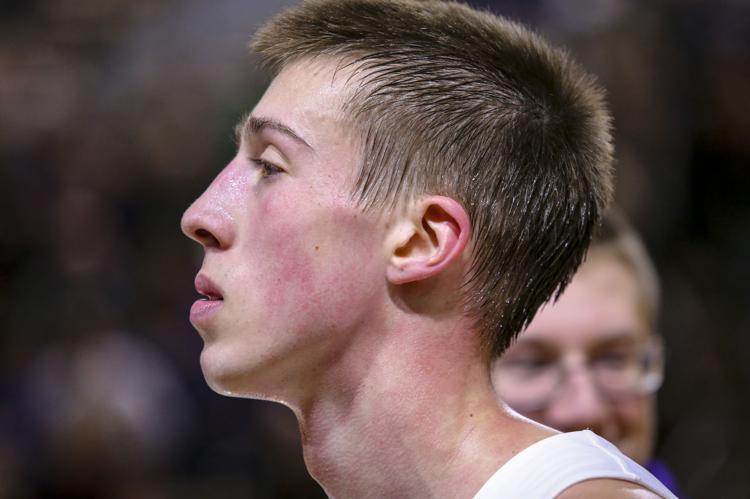 012318-CLINTON-MUSCATINE-BASKETBALL-011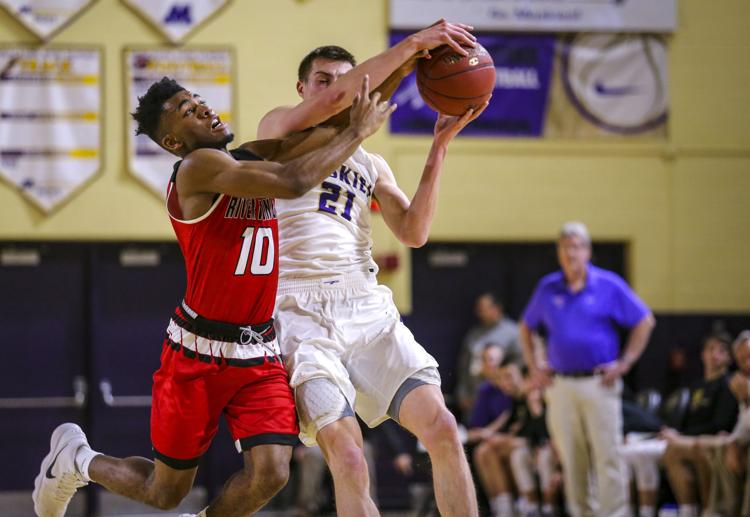 012318-CLINTON-MUSCATINE-BASKETBALL-008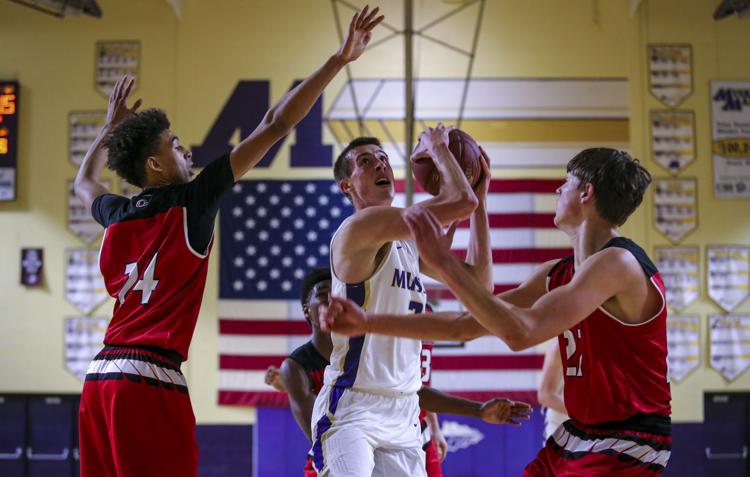 012318-CLINTON-MUSCATINE-BASKETBALL-003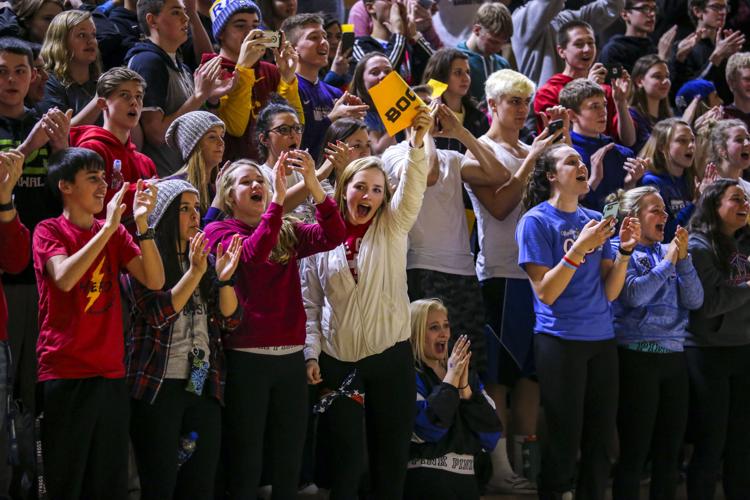 012318-CLINTON-MUSCATINE-BASKETBALL-001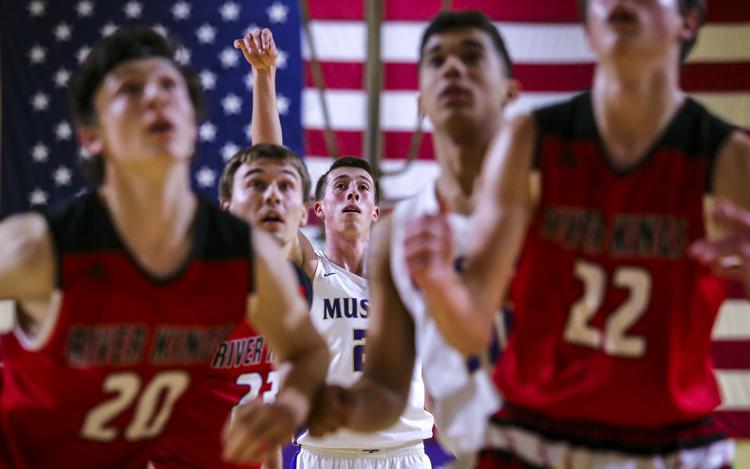 012318-CLINTON-MUSCATINE-BASKETBALL-007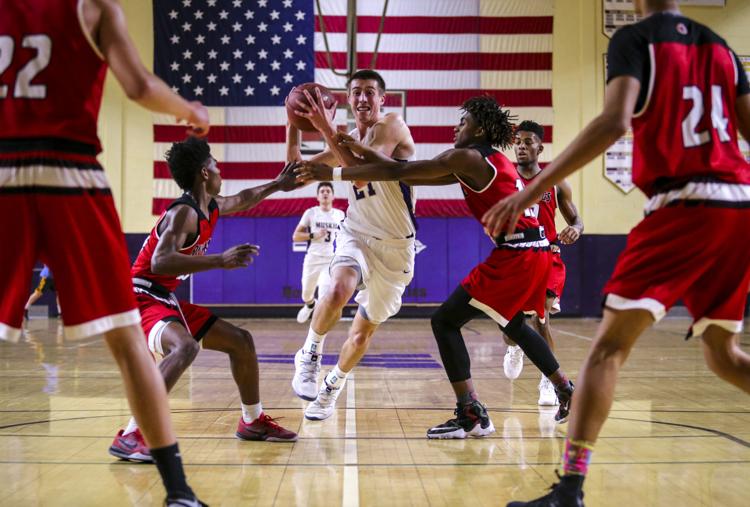 012318-CLINTON-MUSCATINE-BASKETBALL-018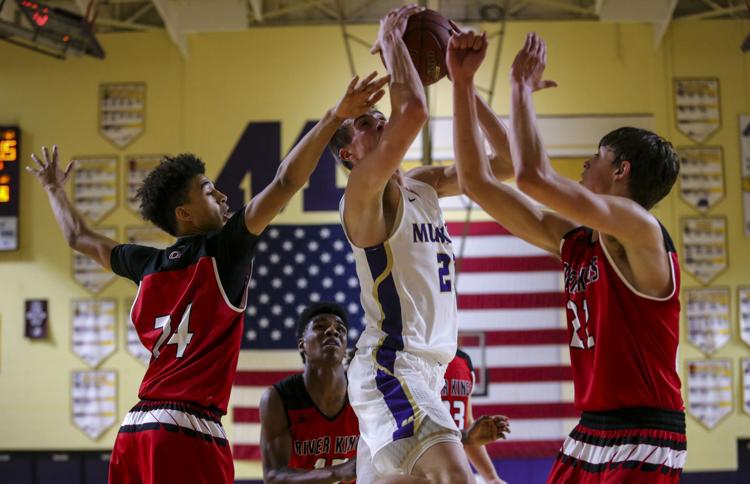 012318-CLINTON-MUSCATINE-BASKETBALL-016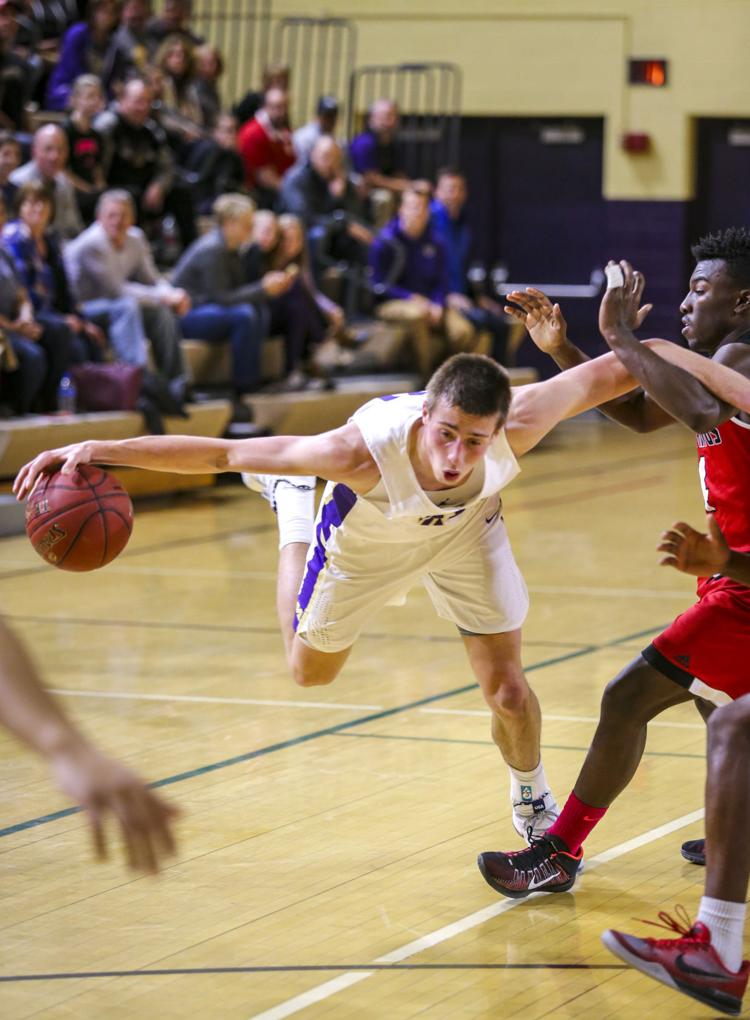 012318-CLINTON-MUSCATINE-BASKETBALL-002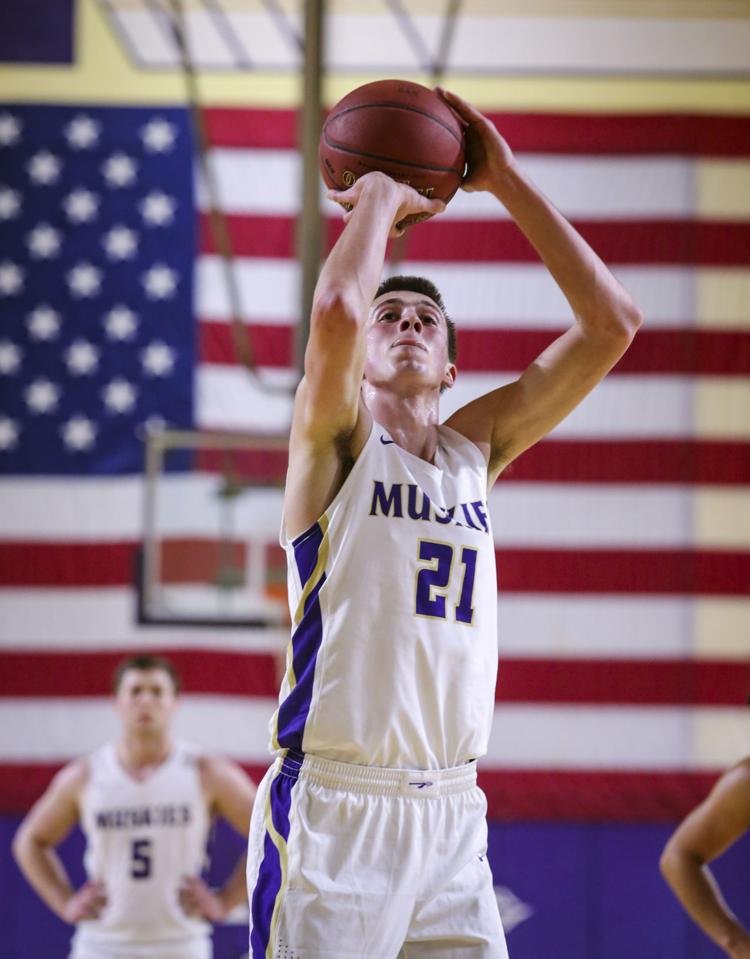 012318-CLINTON-MUSCATINE-BASKETBALL-014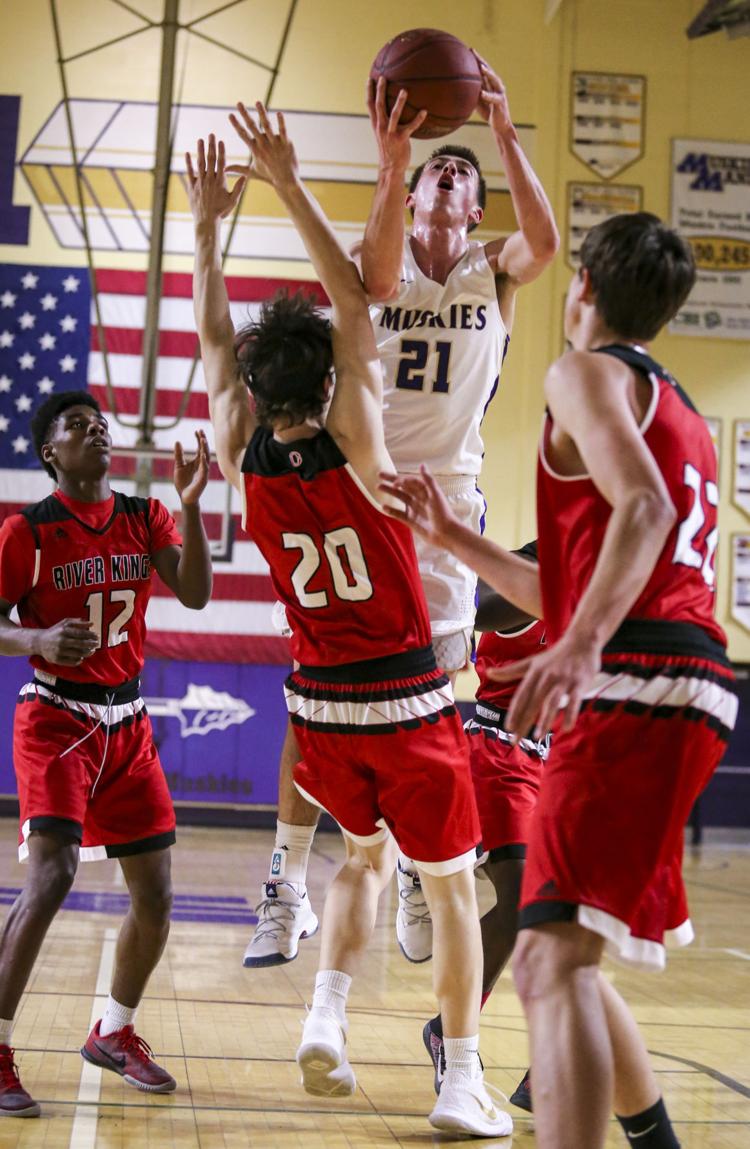 012318-CLINTON-MUSCATINE-BASKETBALL-005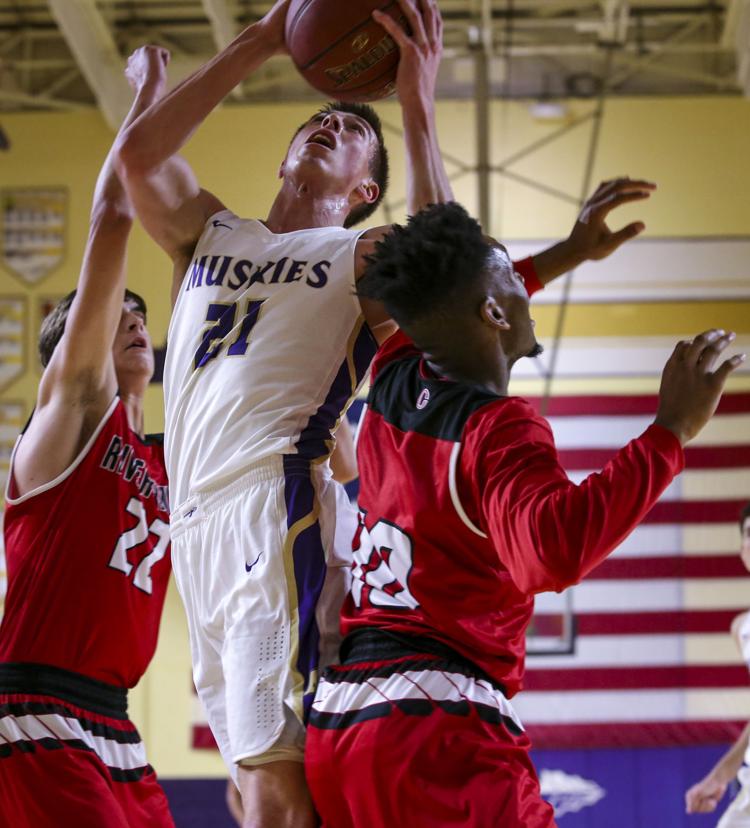 012318-CLINTON-MUSCATINE-BASKETBALL-019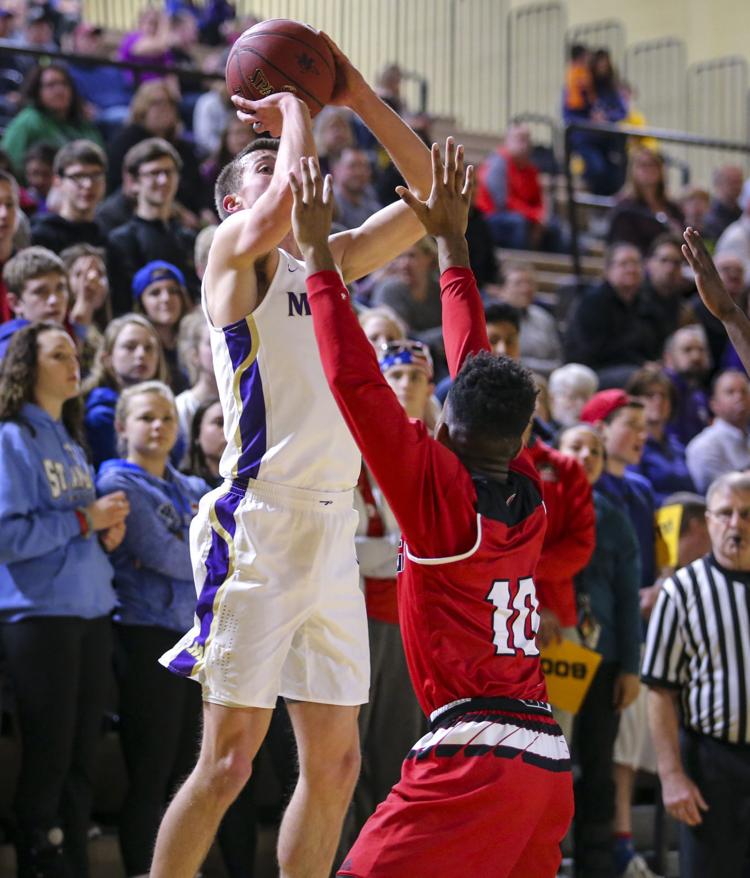 011918-MUSCATINE-NORTH-SCOTT-BASKETBALL-021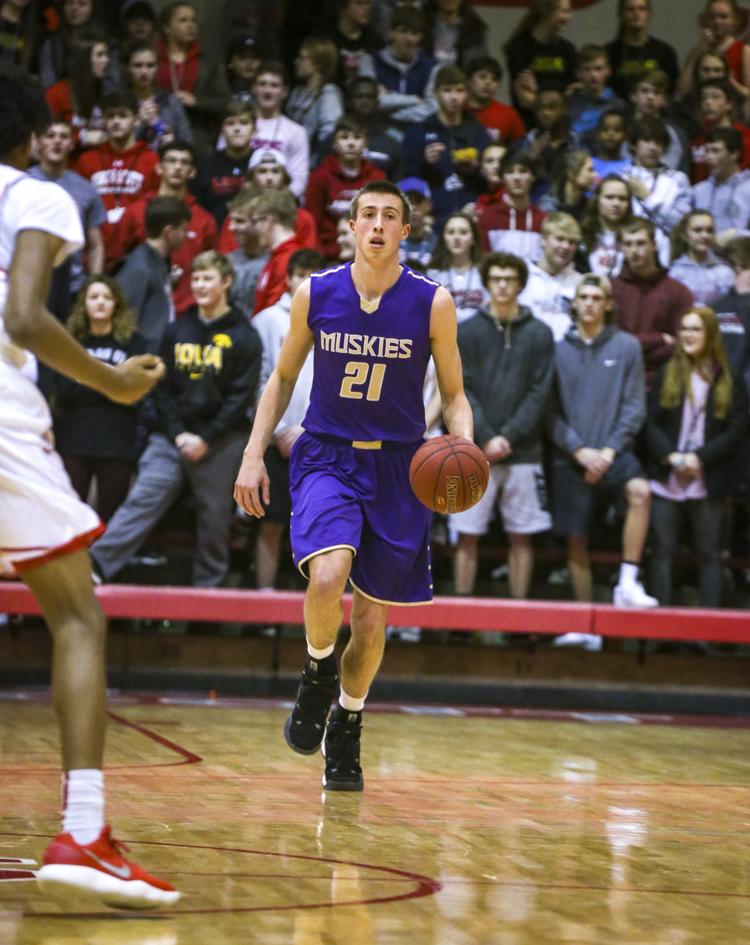 011918-MUSCATINE-NORTH-SCOTT-BASKETBALL-037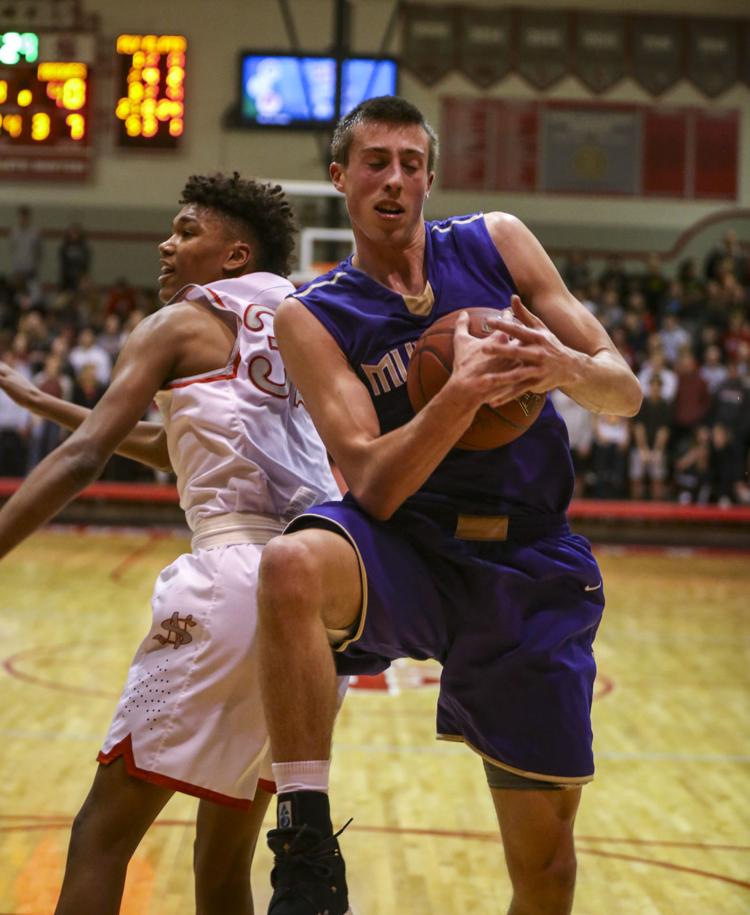 011918-MUSCATINE-NORTH-SCOTT-BASKETBALL-035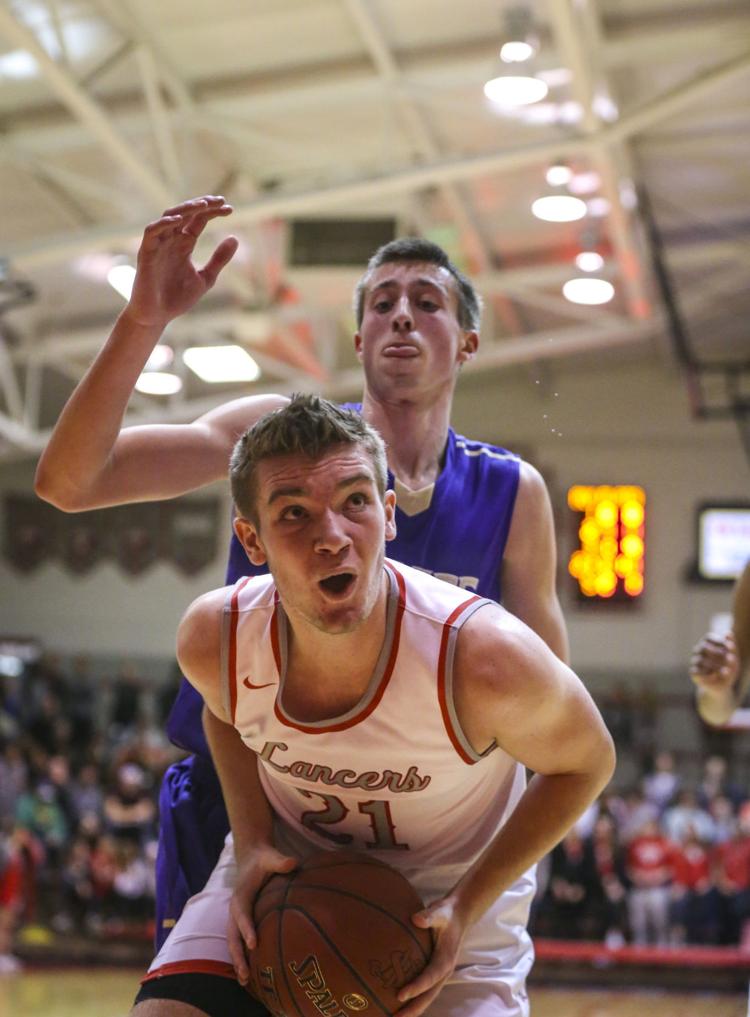 011918-MUSCATINE-NORTH-SCOTT-BASKETBALL-028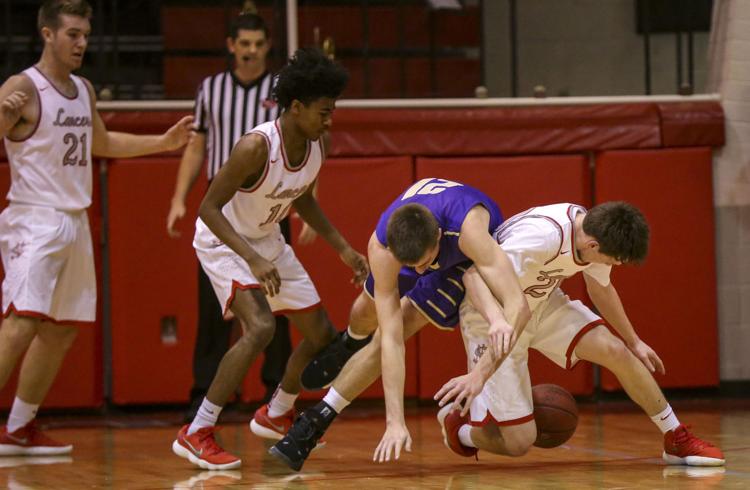 011918-MUSCATINE-NORTH-SCOTT-BASKETBALL-002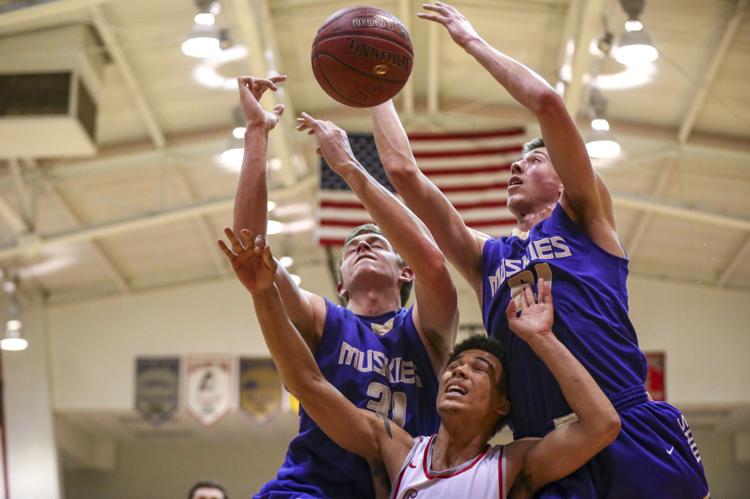 011918-MUSCATINE-NORTH-SCOTT-BASKETBALL-016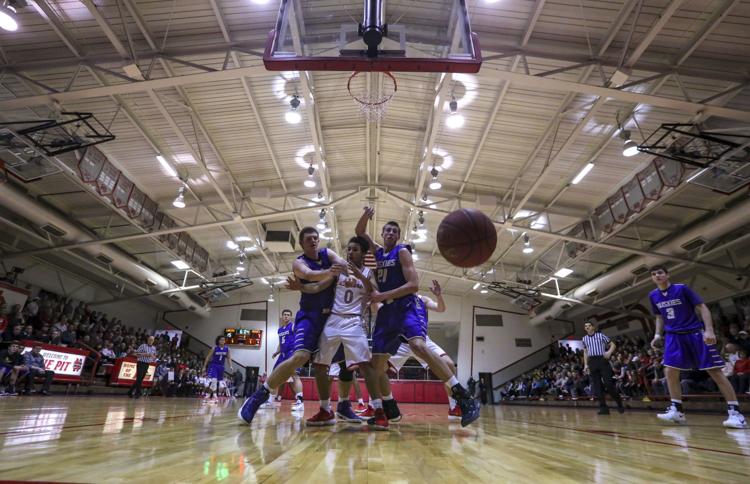 011918-MUSCATINE-NORTH-SCOTT-BASKETBALL-002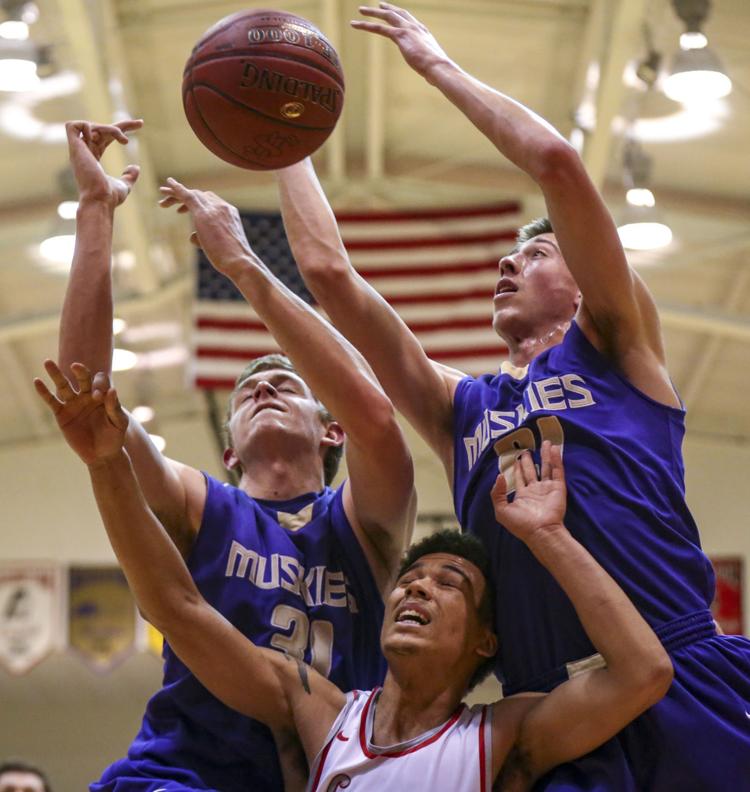 011918-MUSCATINE-NORTH-SCOTT-BASKETBALL-005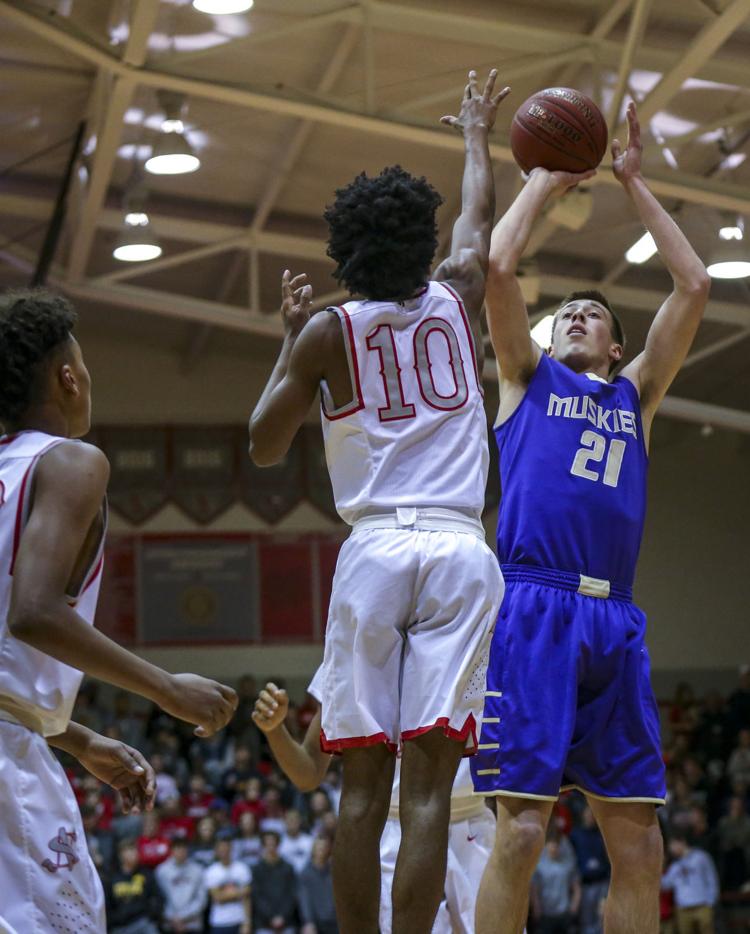 010918-MUSCATINE-ASSUMPTION-BASKETBALL-023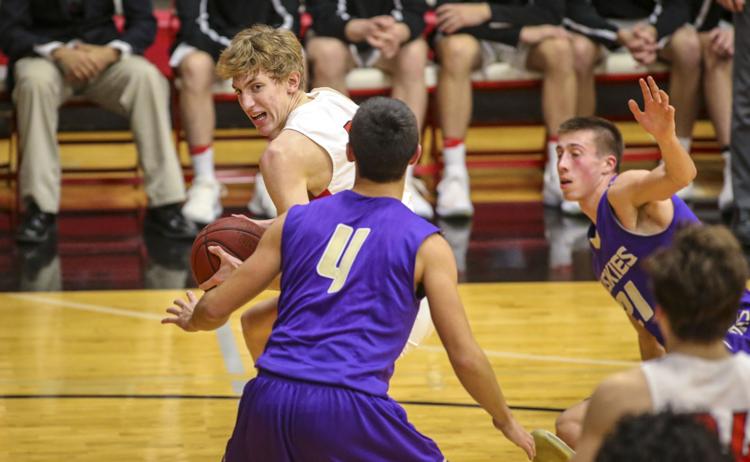 010918-MUSCATINE-ASSUMPTION-BASKETBALL-020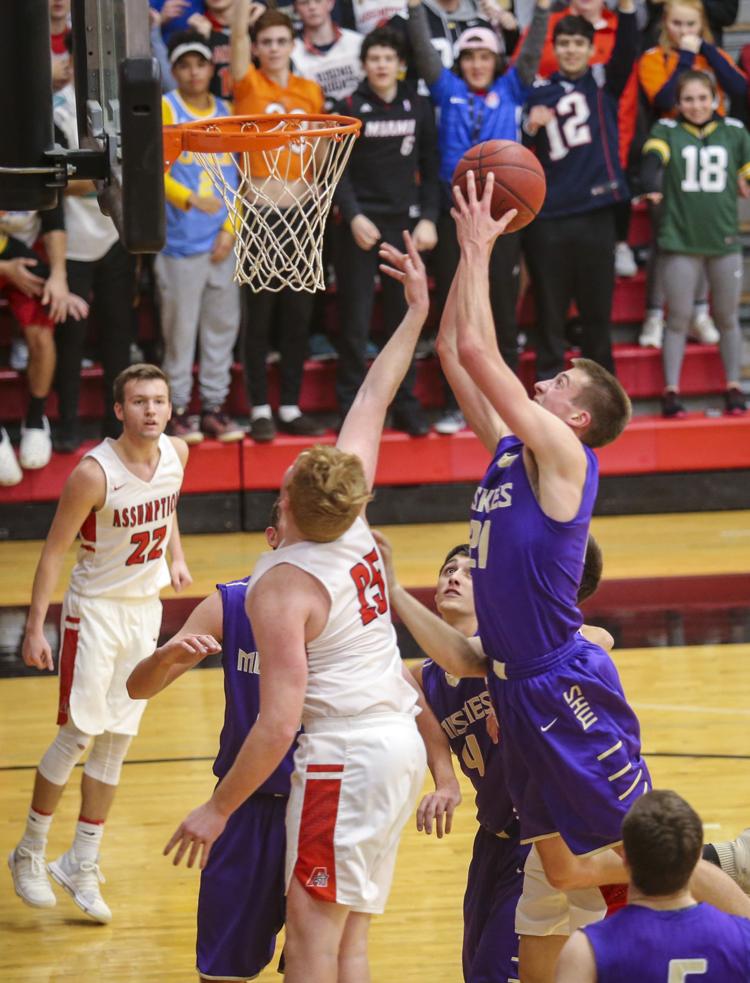 010918-MUSCATINE-ASSUMPTION-BASKETBALL-015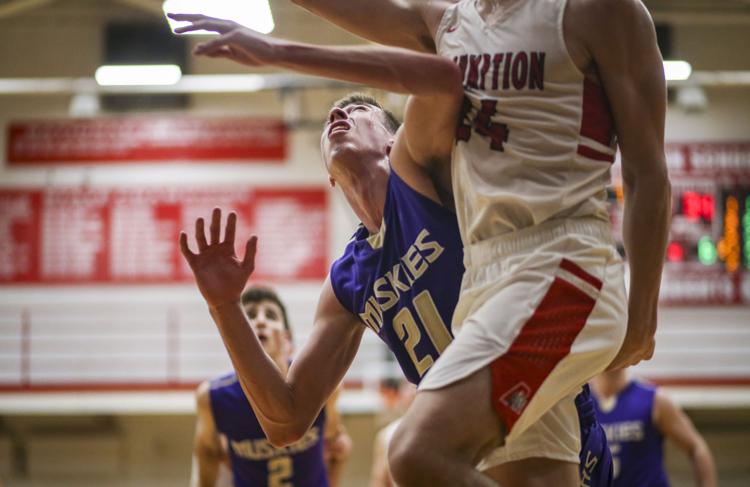 010918-MUSCATINE-ASSUMPTION-BASKETBALL-003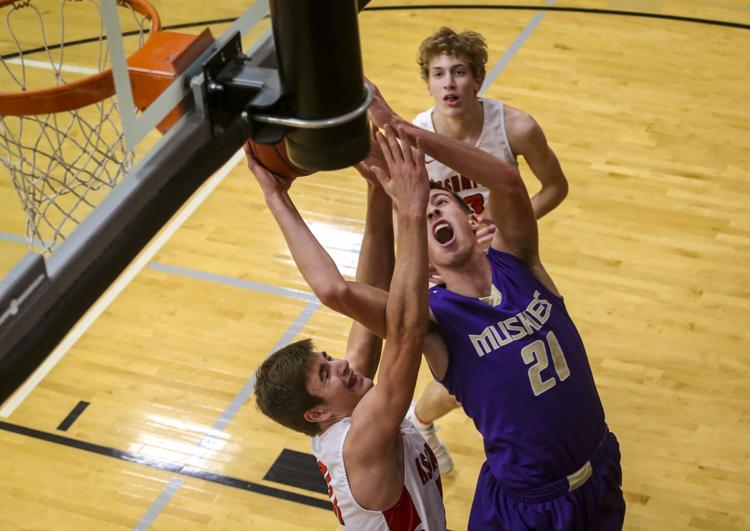 010918-MUSCATINE-ASSUMPTION-BASKETBALL-014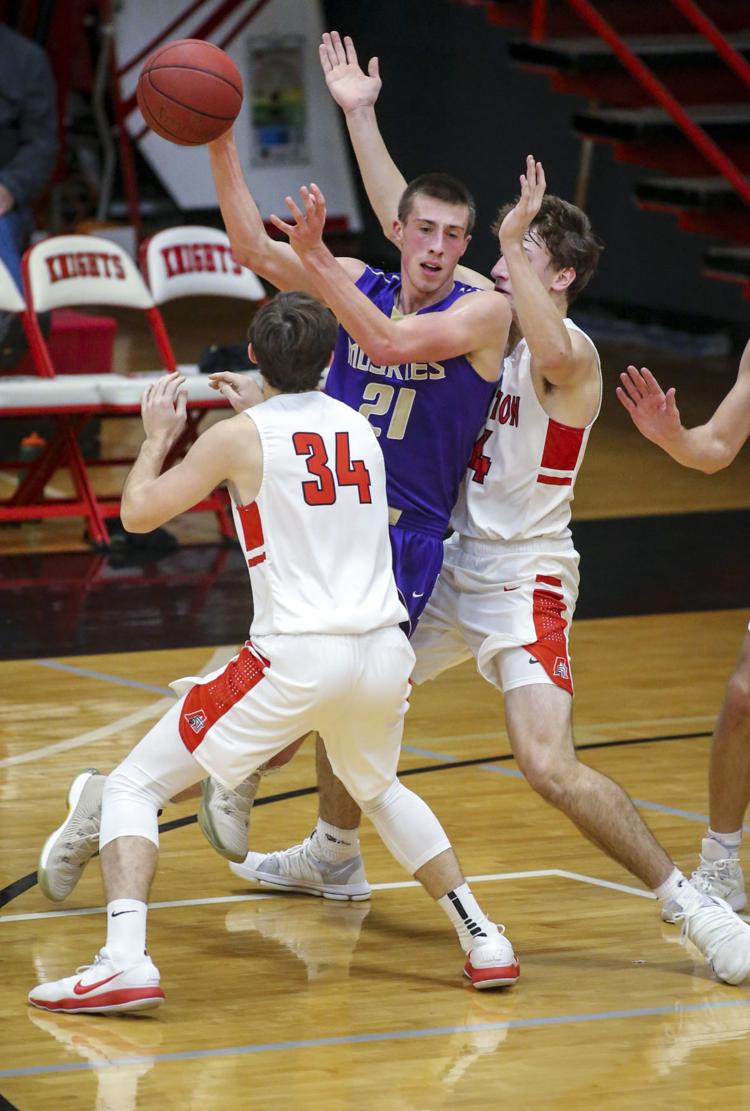 123117-ABEYTA-BEST-2017-099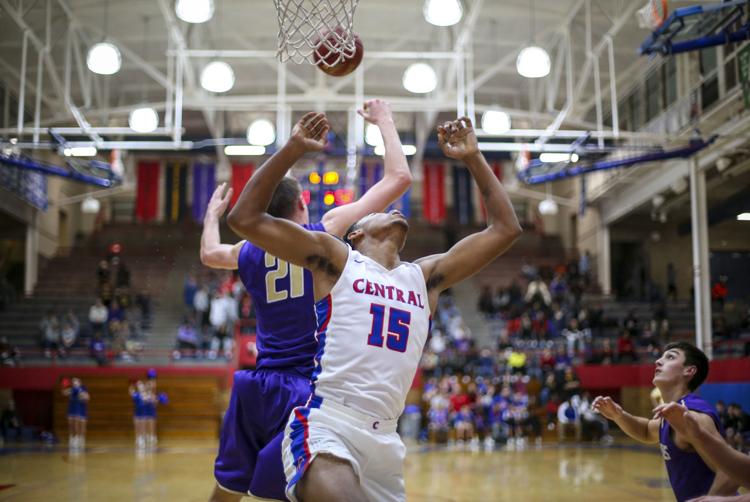 122217-PV-Bett-girls-018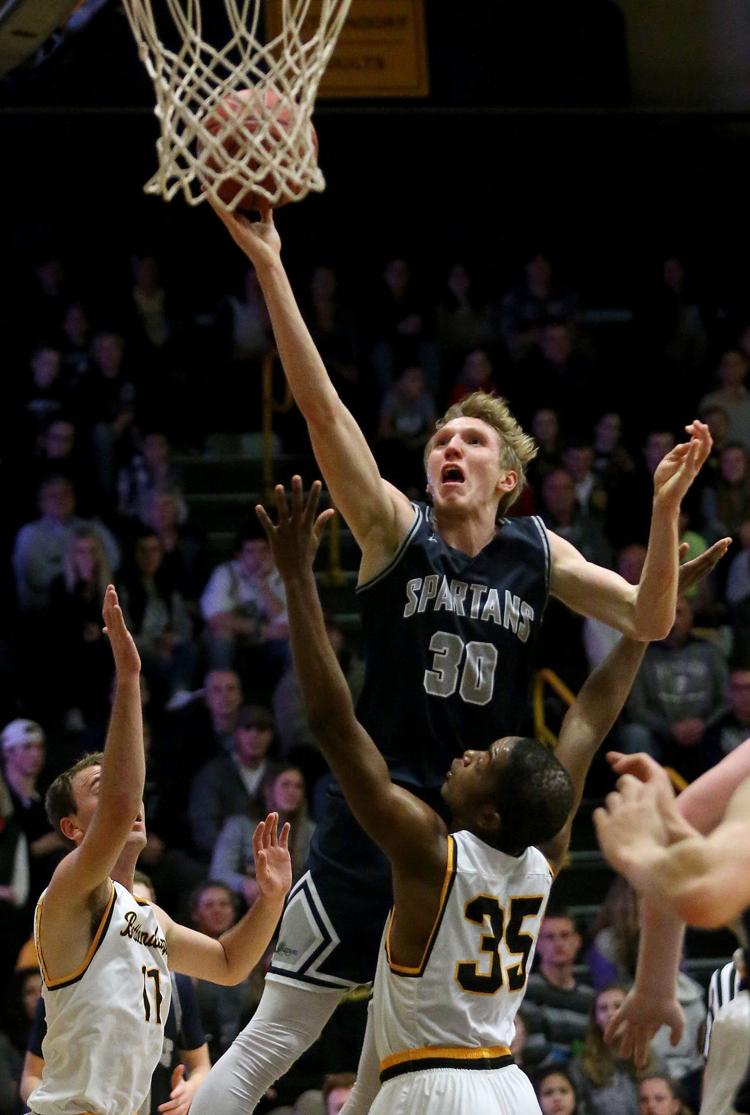 122417-OUTTAKES-006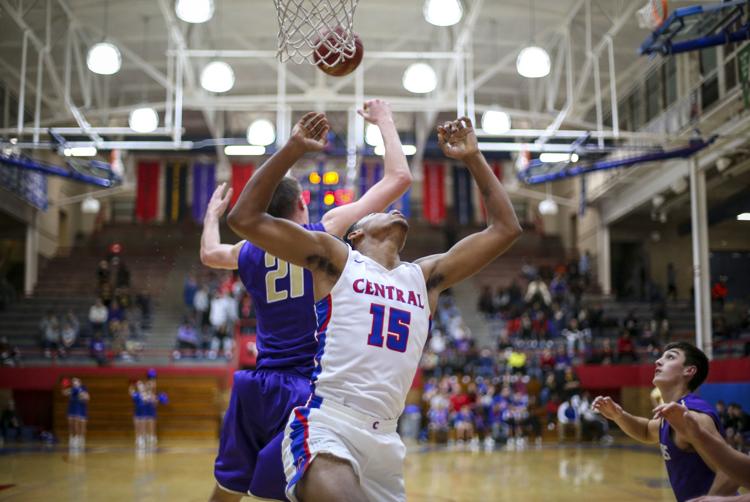 121517-MUSCATINE-CENTRAL-BOYS-BASKETBALL-029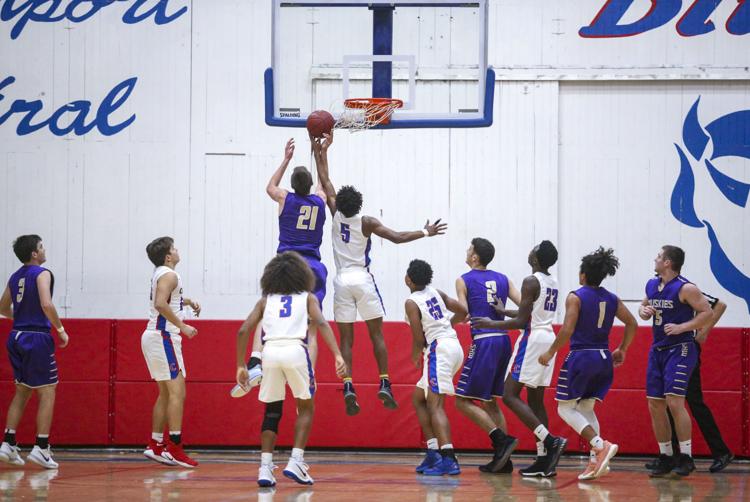 121517-MUSCATINE-CENTRAL-BOYS-BASKETBALL-013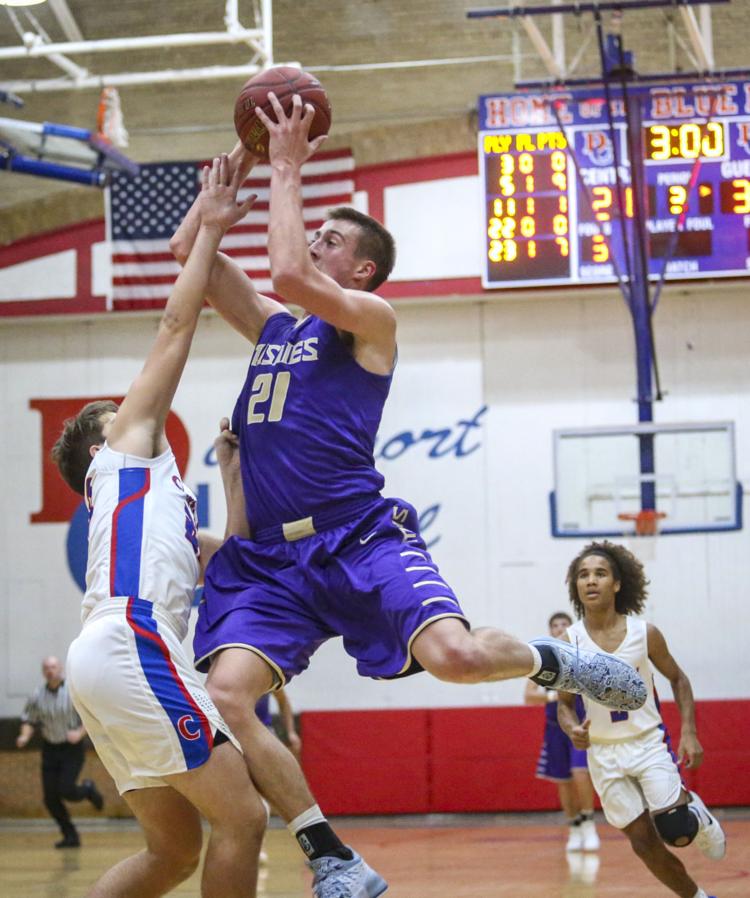 121517-MUSCATINE-CENTRAL-BOYS-BASKETBALL-016
121517-MUSCATINE-CENTRAL-BOYS-BASKETBALL-031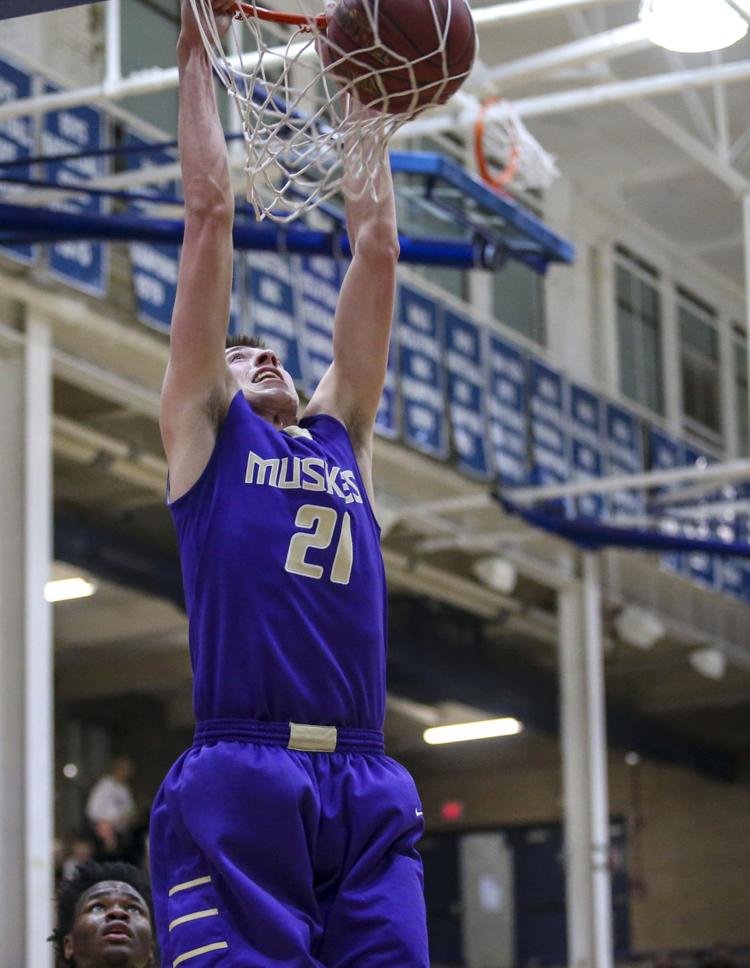 121517-MUSCATINE-CENTRAL-BOYS-BASKETBALL-034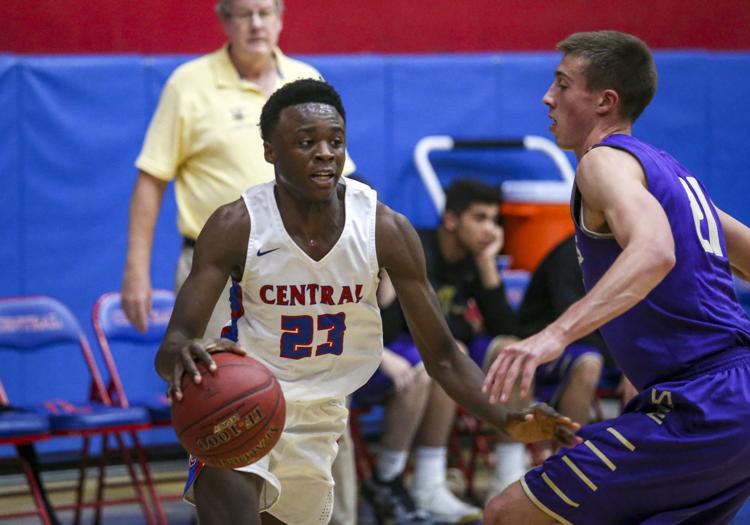 121517-MUSCATINE-CENTRAL-BOYS-BASKETBALL-022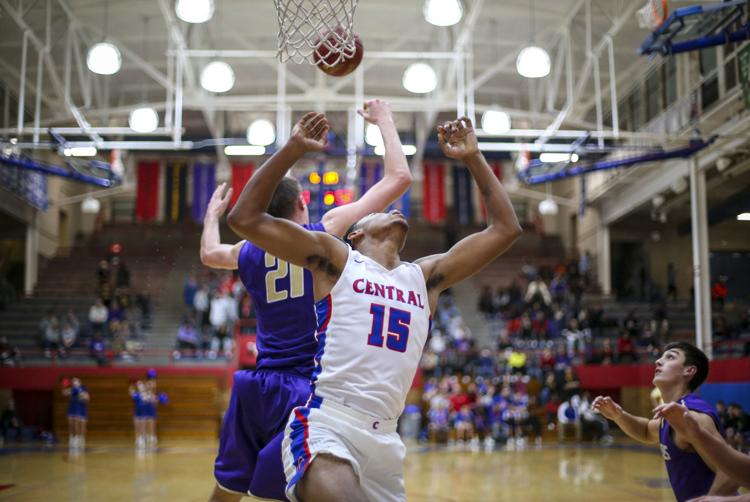 121517-MUSCATINE-CENTRAL-BOYS-BASKETBALL-012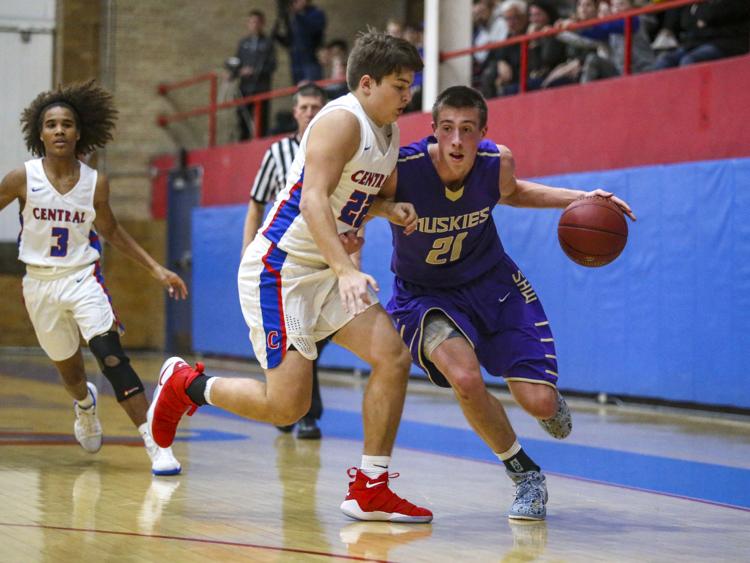 121517-MUSCATINE-CENTRAL-BOYS-BASKETBALL-001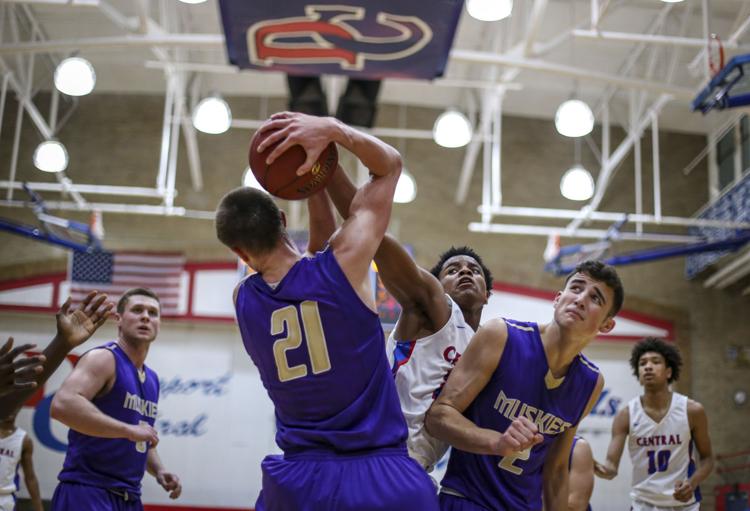 121517-MUSCATINE-CENTRAL-BOYS-BASKETBALL-002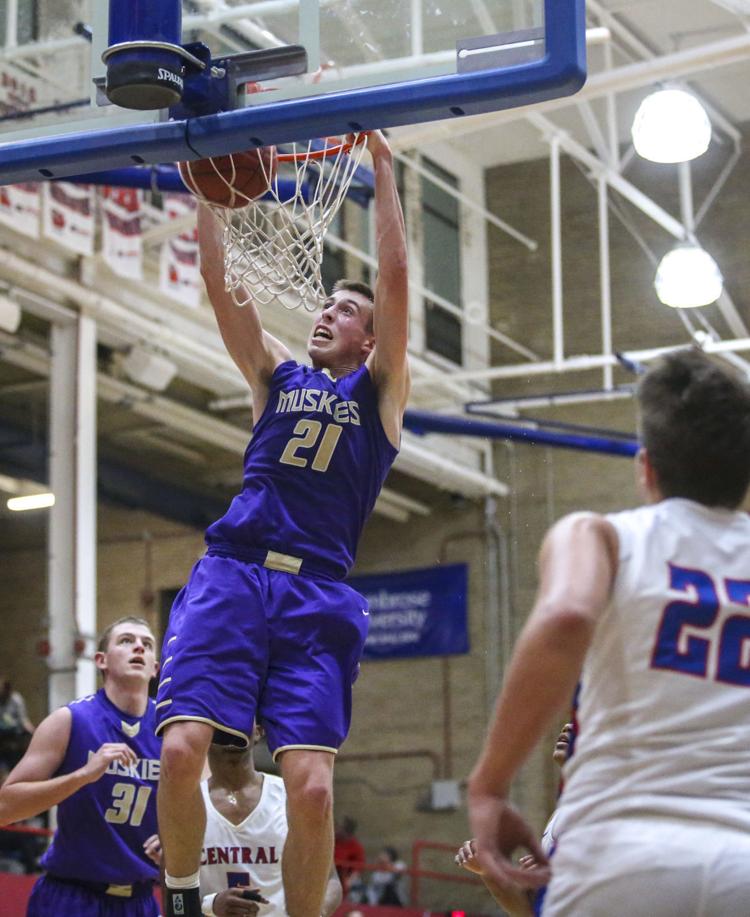 121517-MUSCATINE-CENTRAL-BOYS-BASKETBALL-010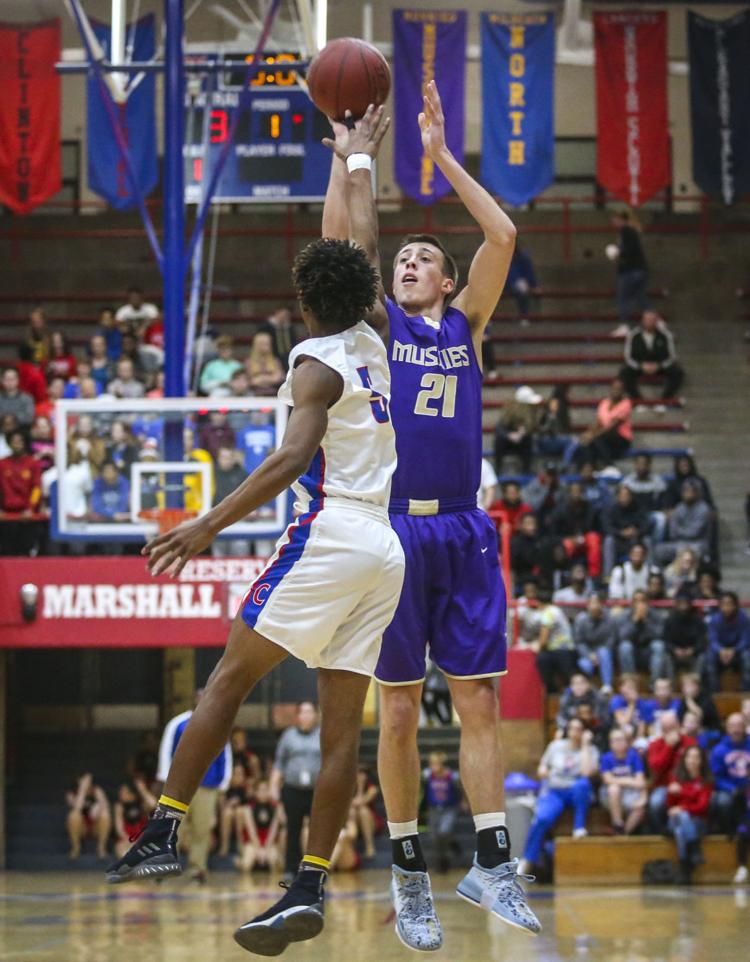 Joe Wieskamp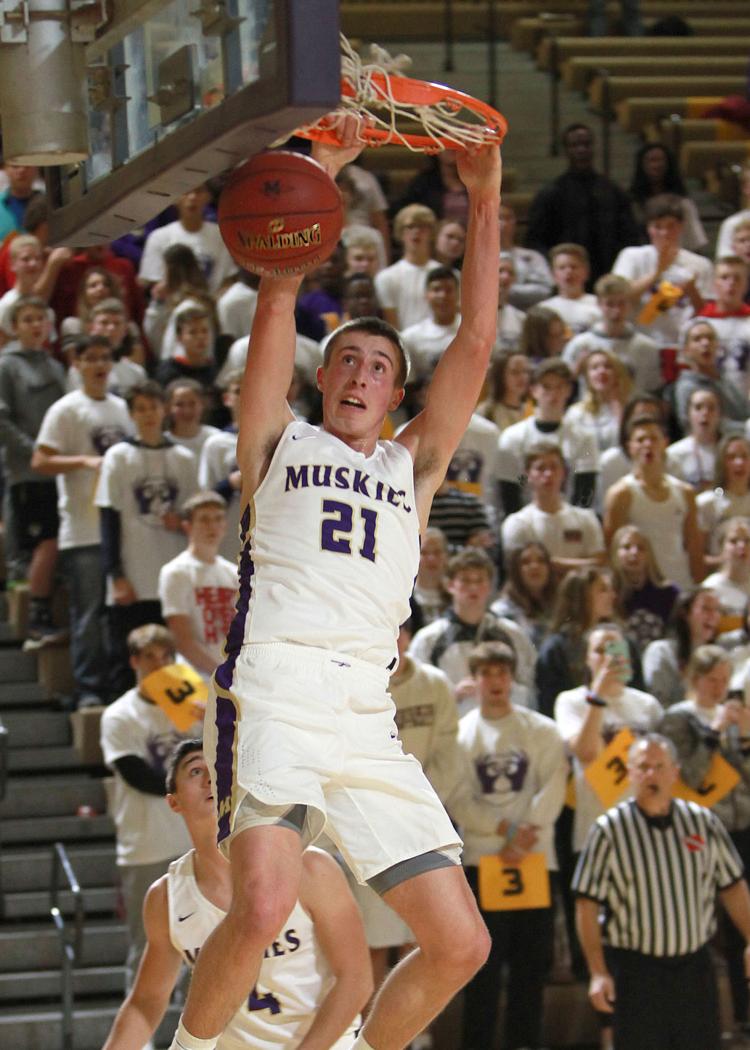 Wieskamp 2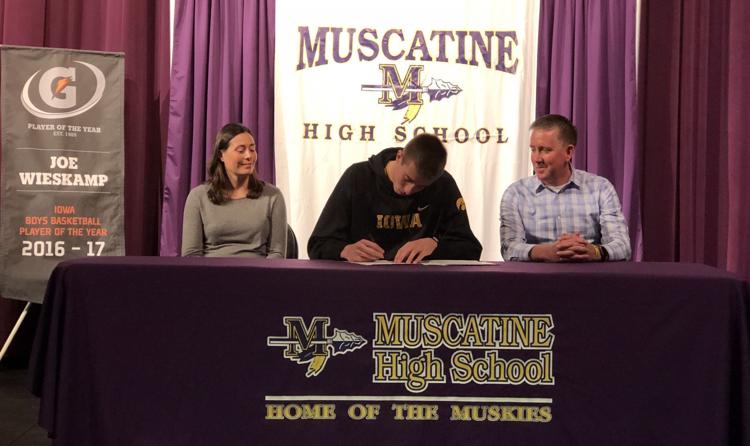 Wieskamp 3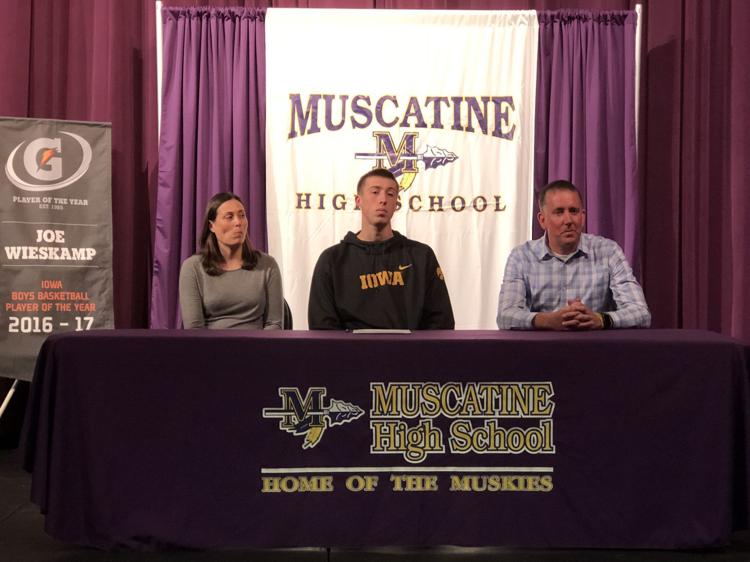 wieskamp 1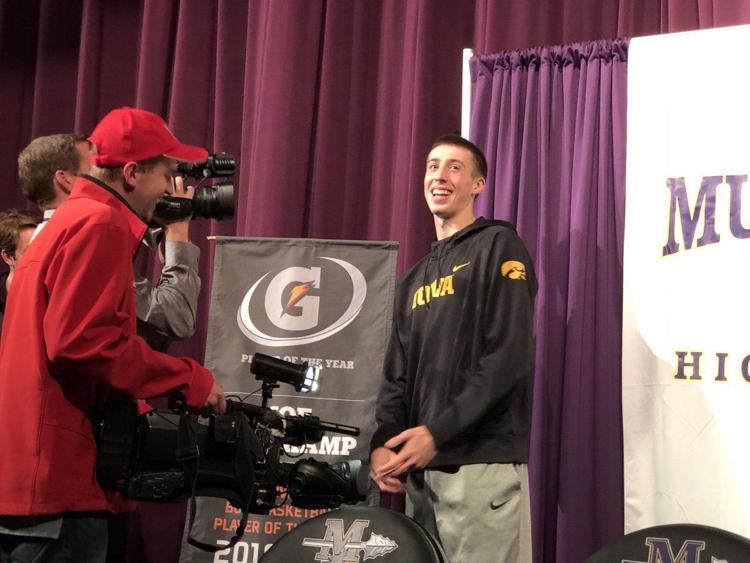 MHS Boys-Wieskamp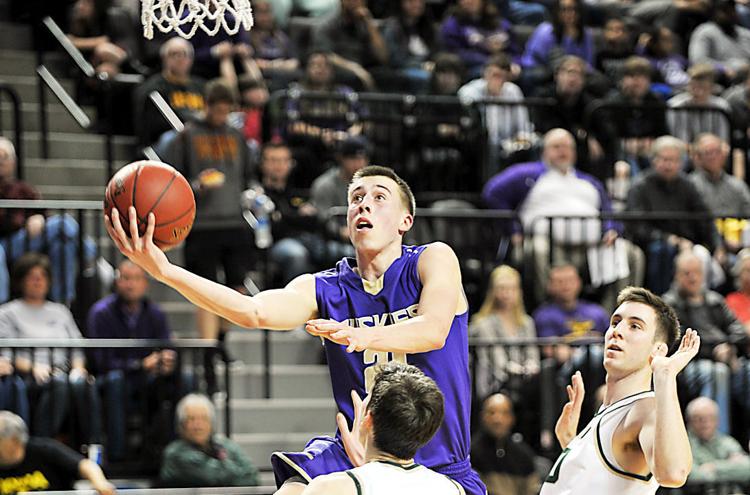 050317-Salute-to-sports-019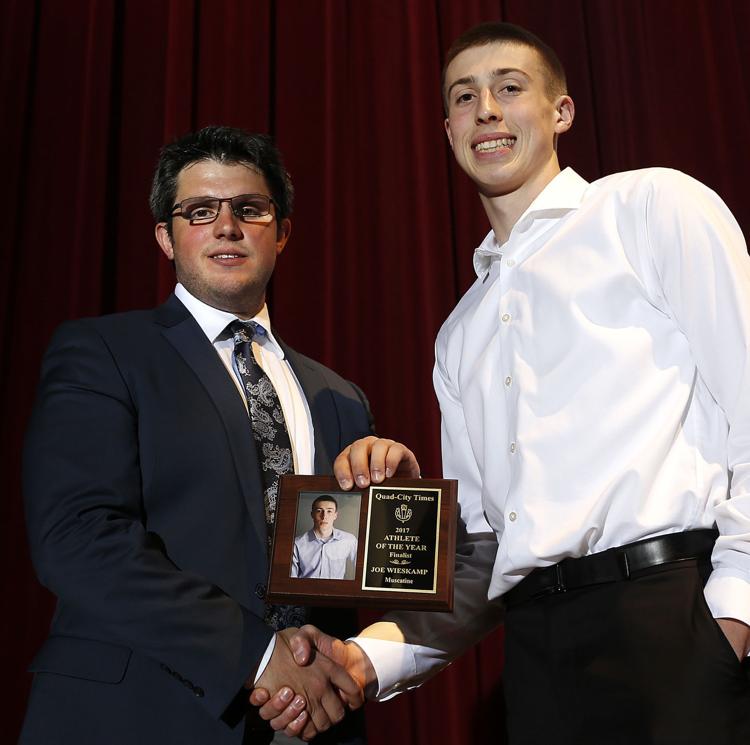 Joe Wieskamp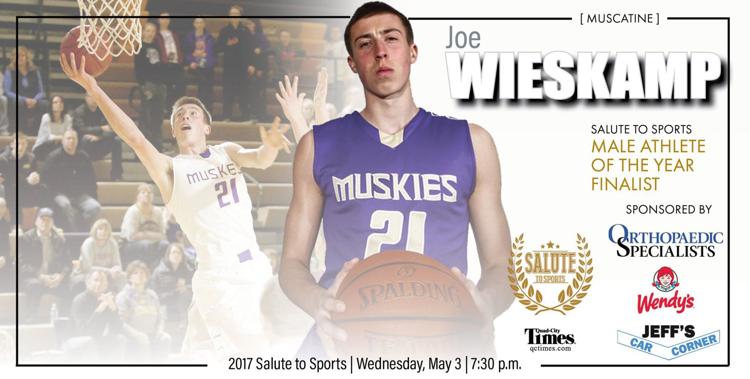 032317-ALL-METRO-BOYS-003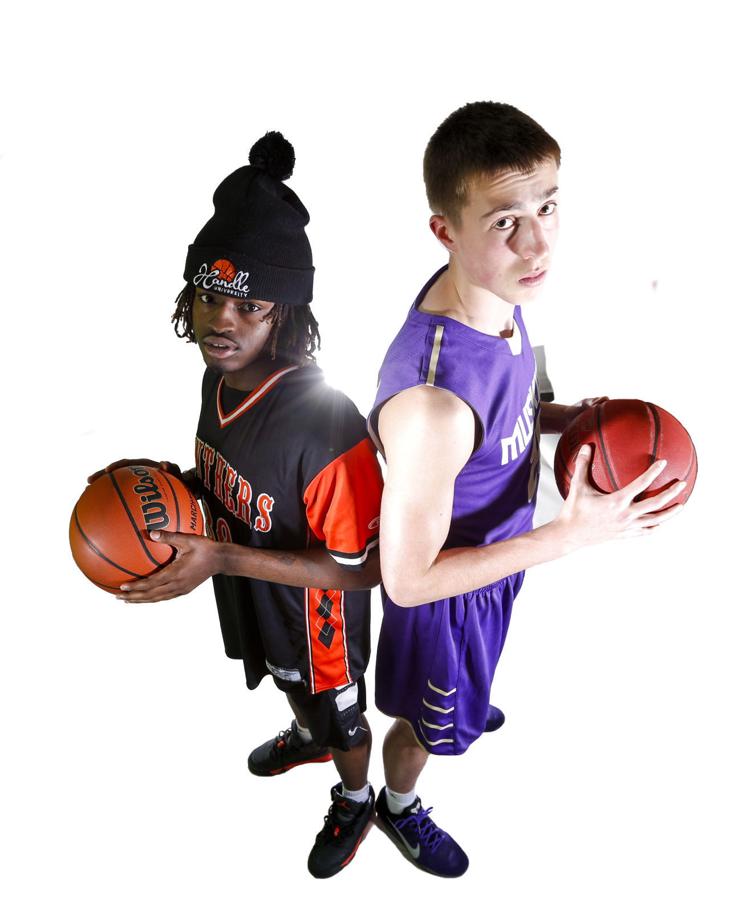 032317-ALL-METRO-BOYS-001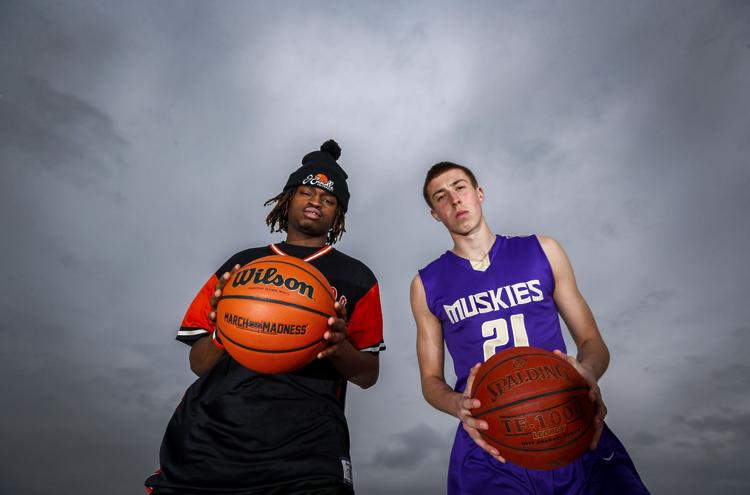 Joe Wieskamp mug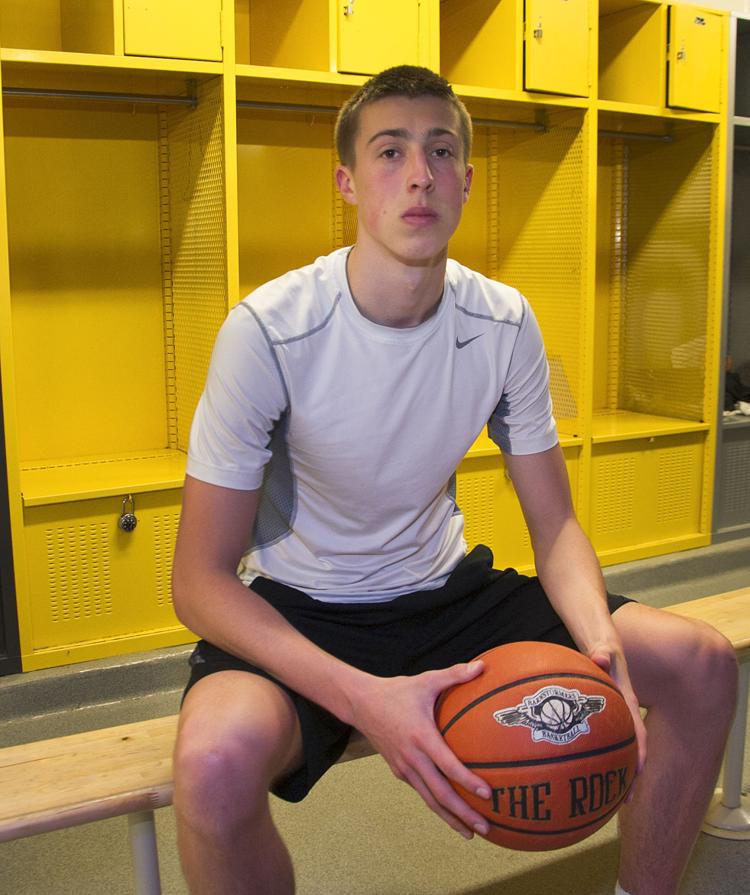 MHS Boys-Wieskamp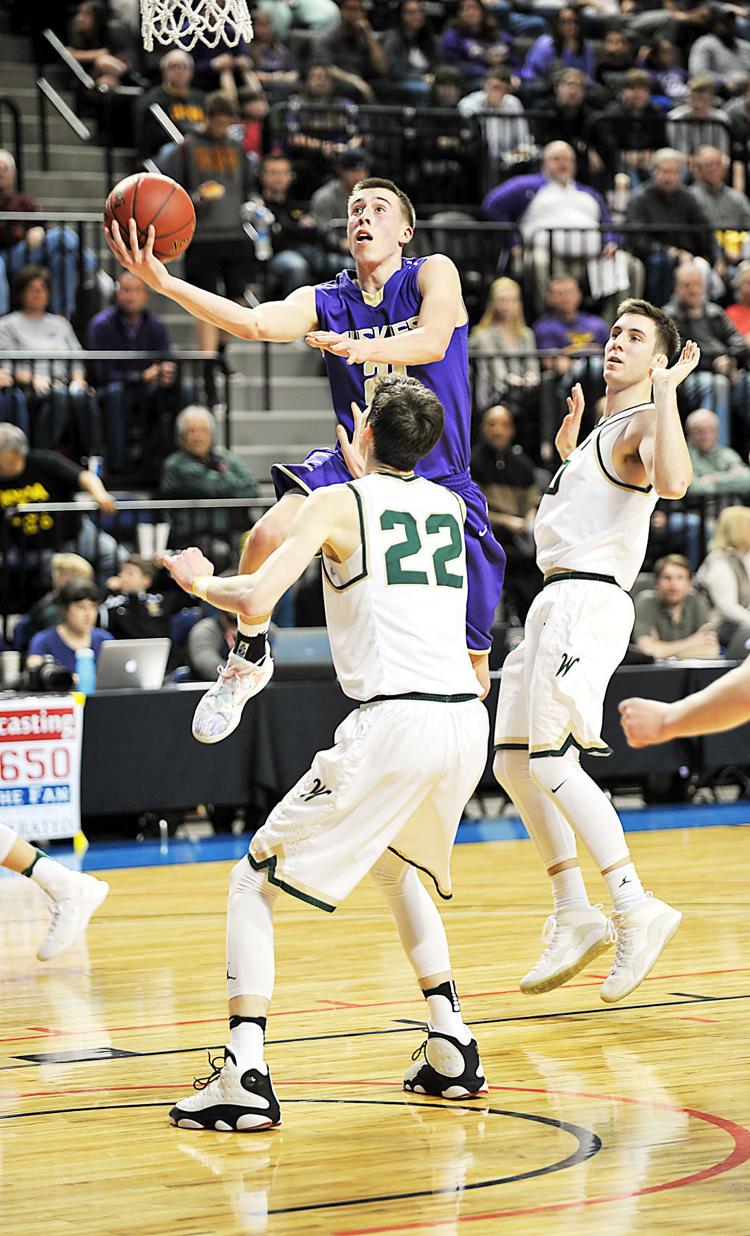 021117-mus-spt-mhs wieskamp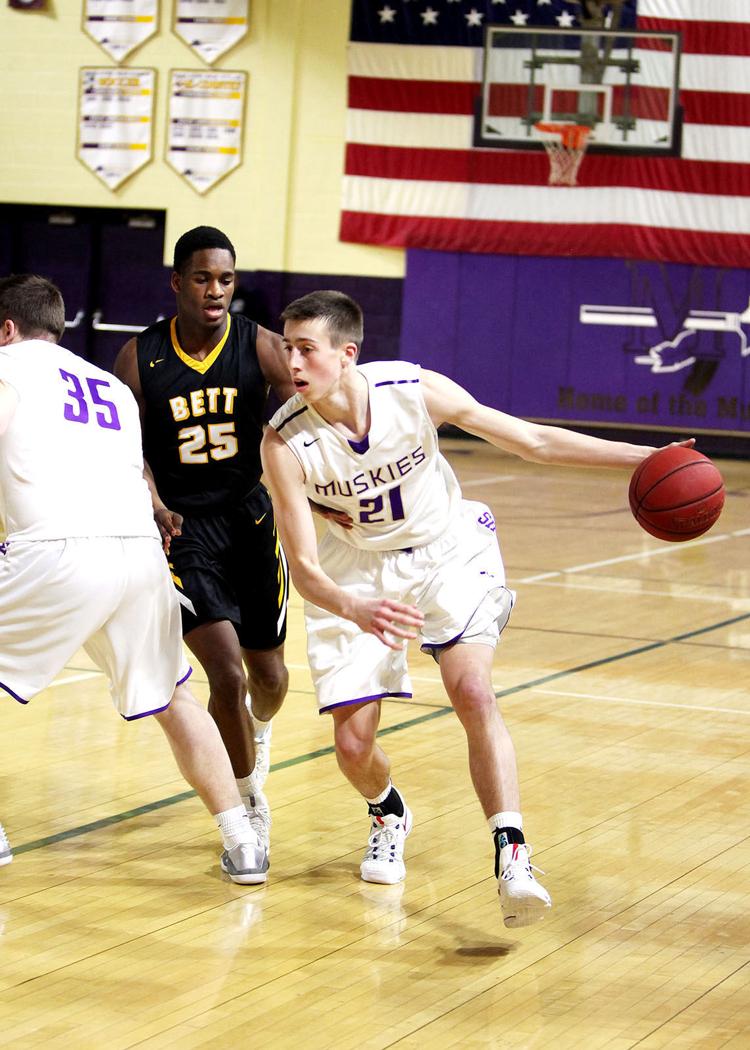 020417-mus-spt-mhs wieskamp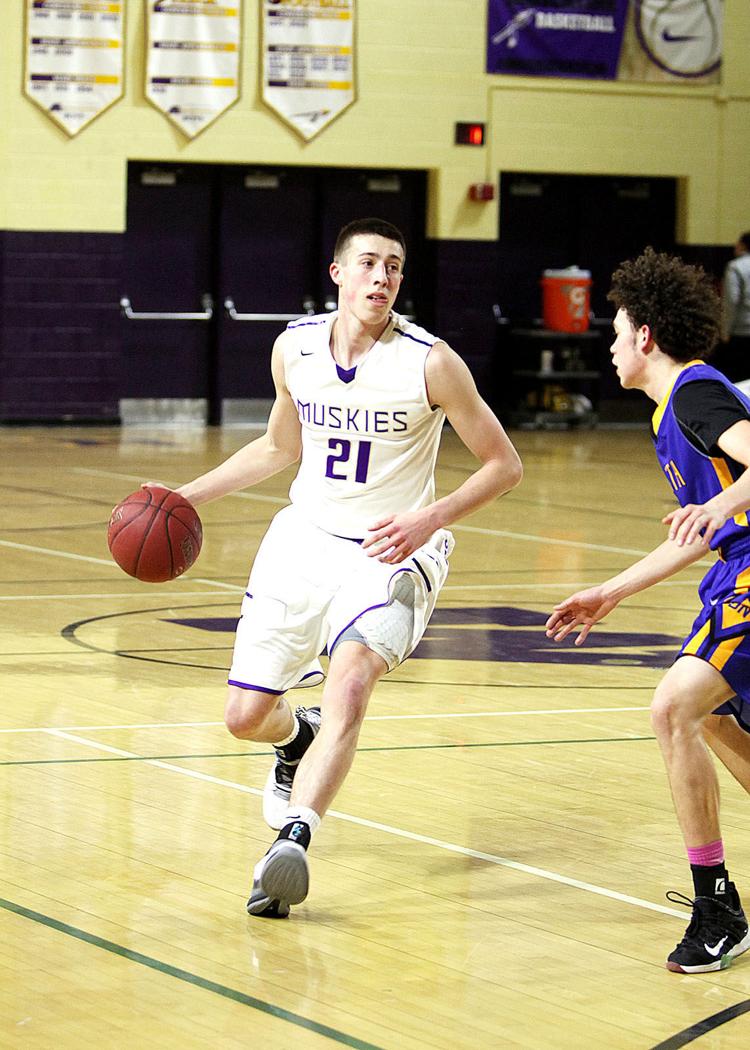 012517-mus-spt-mhs wieskamp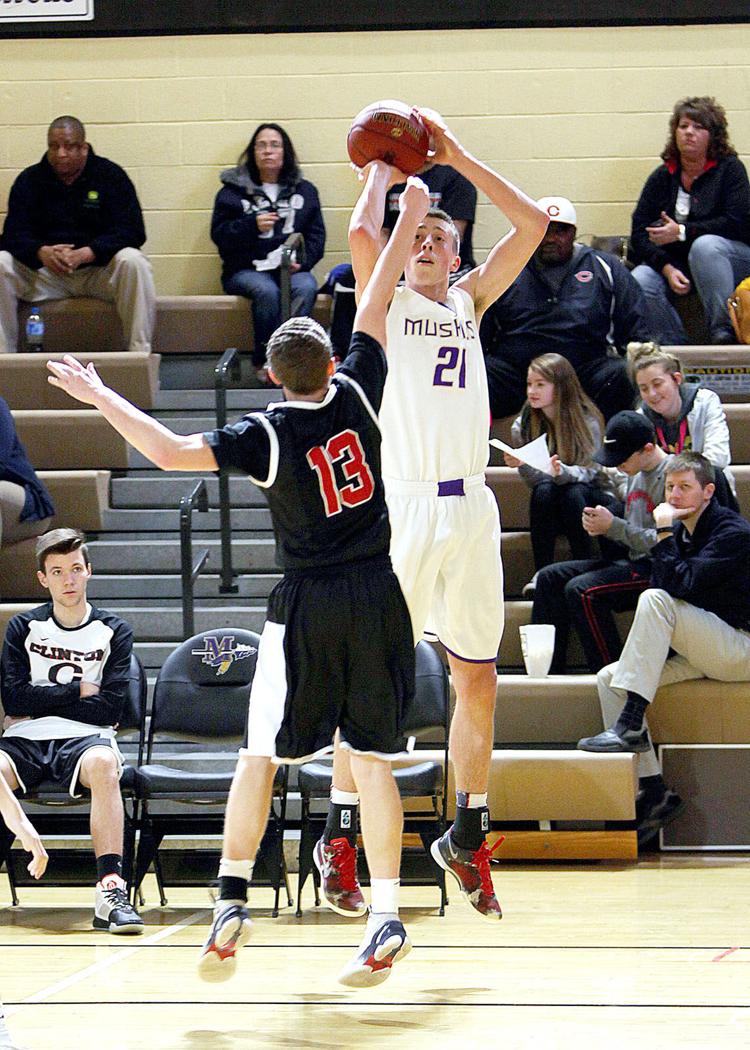 011817-mus-spt-mhs wieskamp.jpg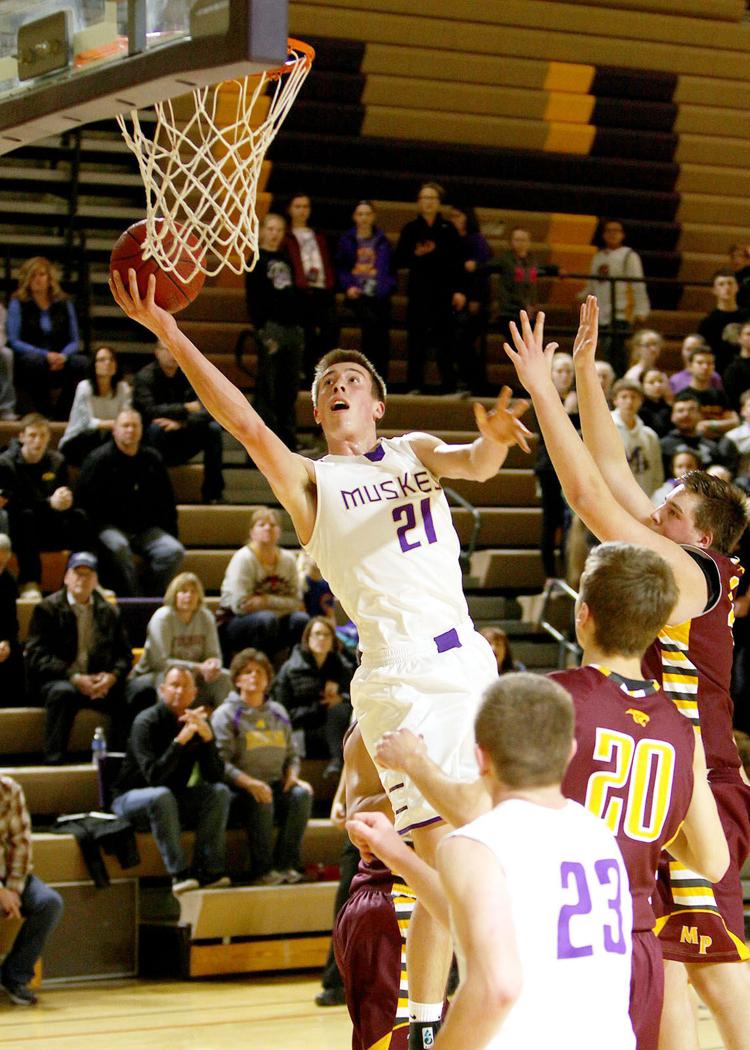 011417-mus-spt-mhs wieskamp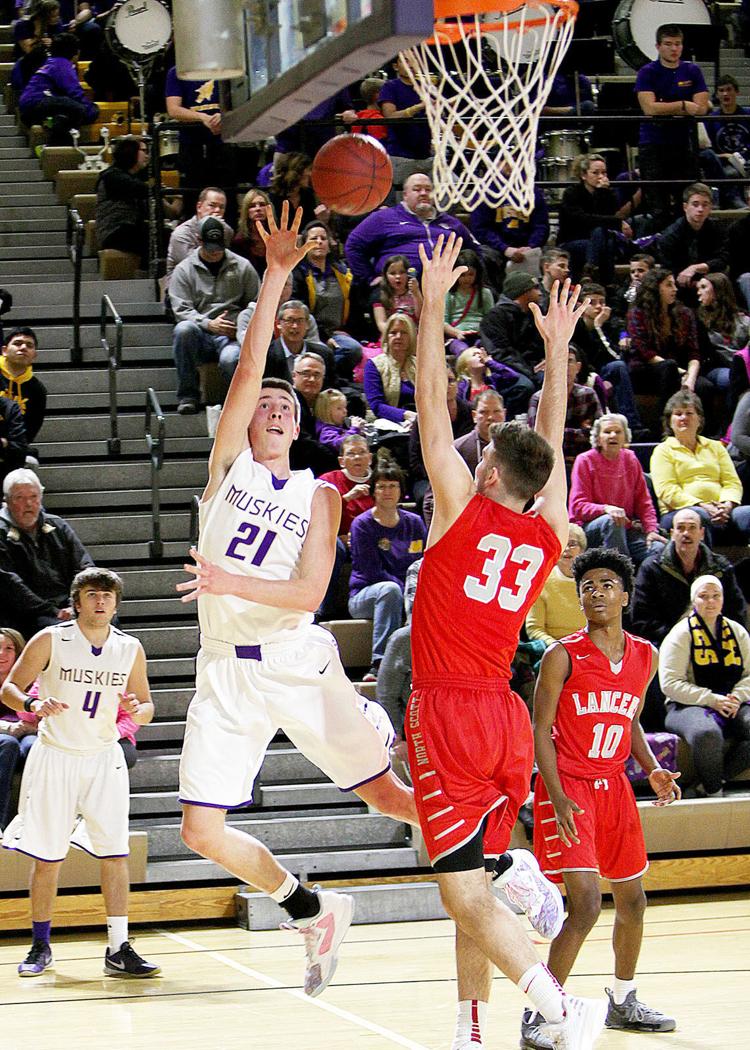 010617-bettendorf-BB-009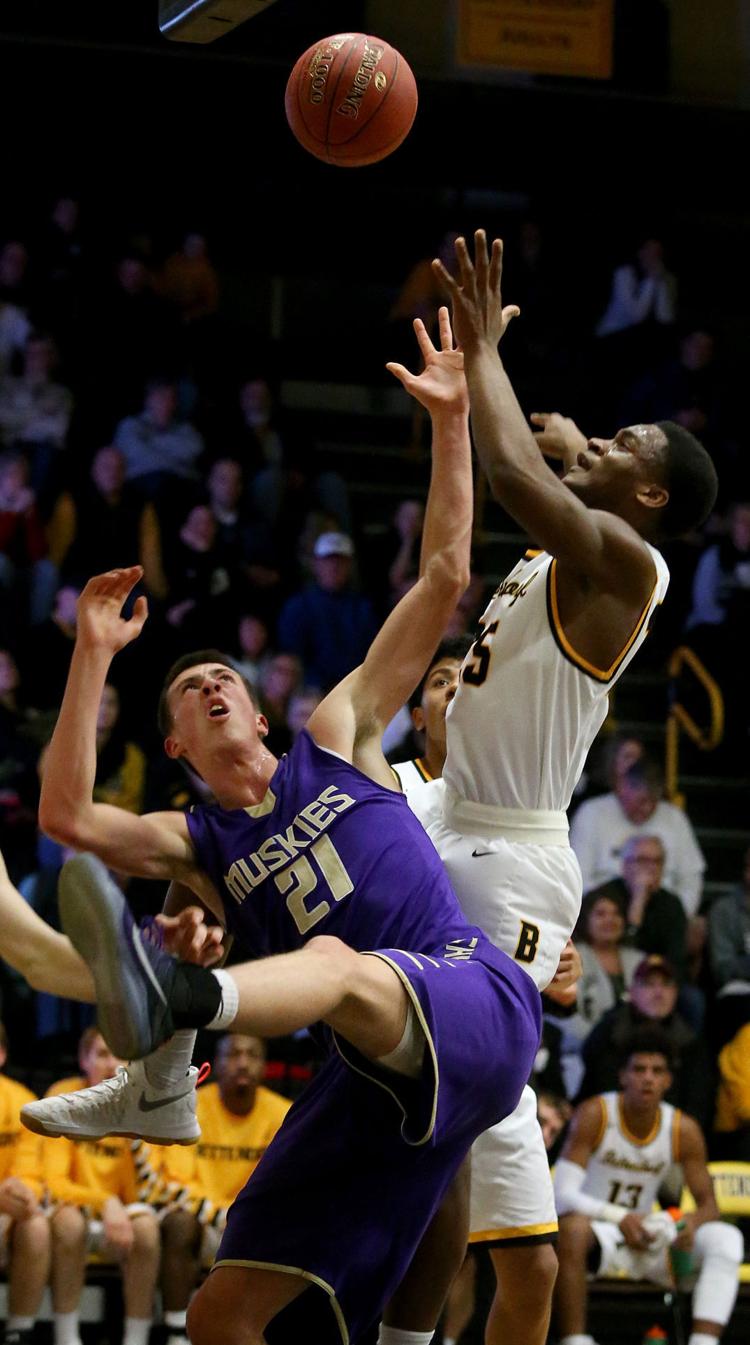 010617-bettendorf-BB-008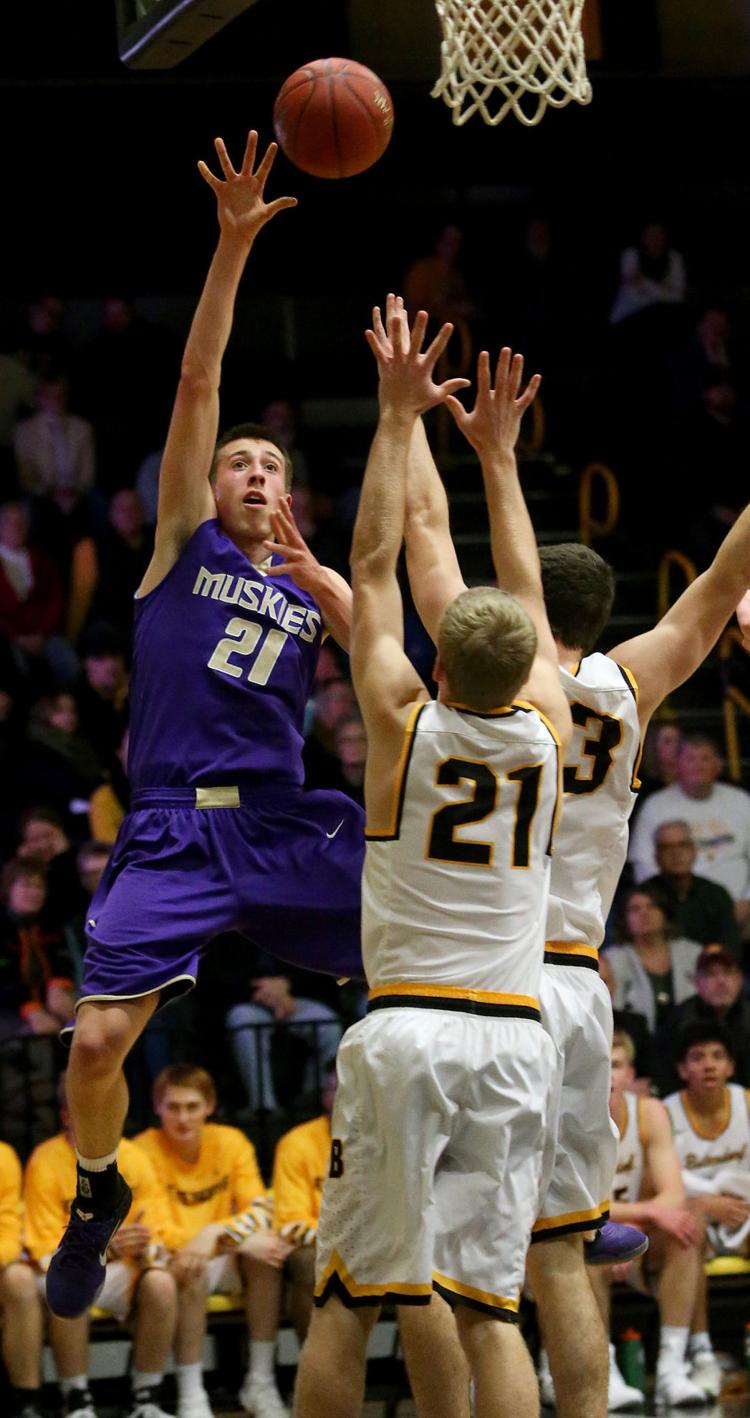 010617-bettendorf-BB-001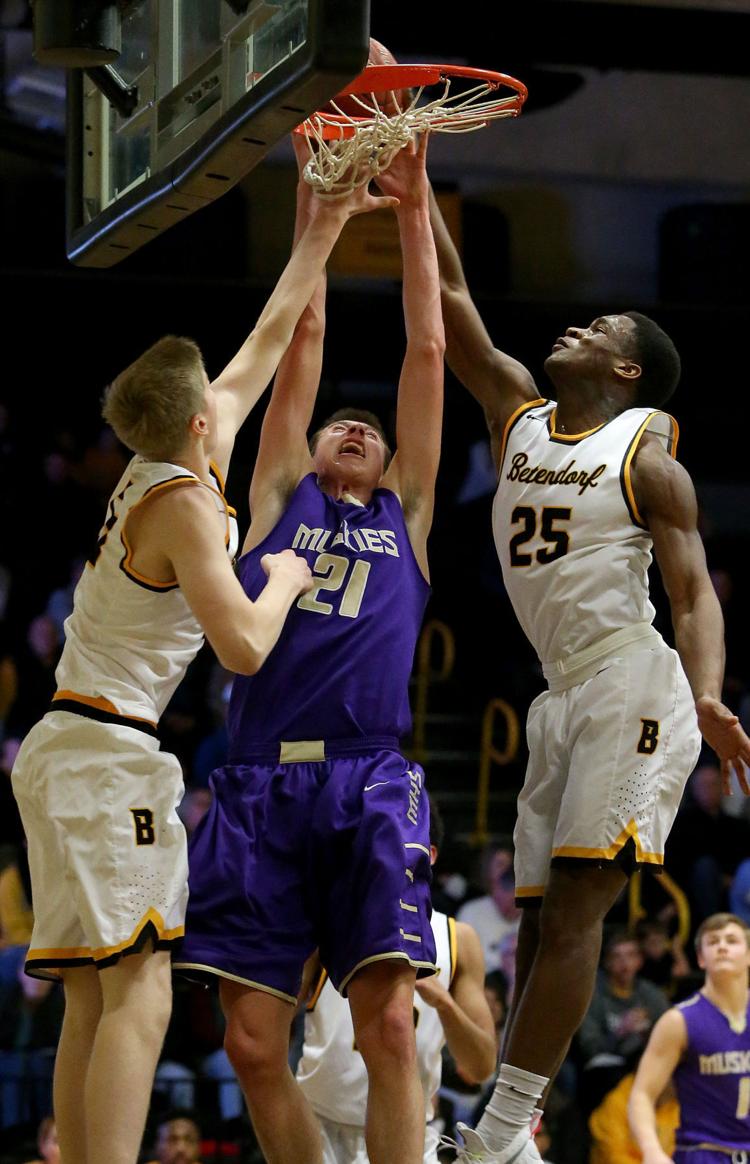 MHS Boys-Wieskamp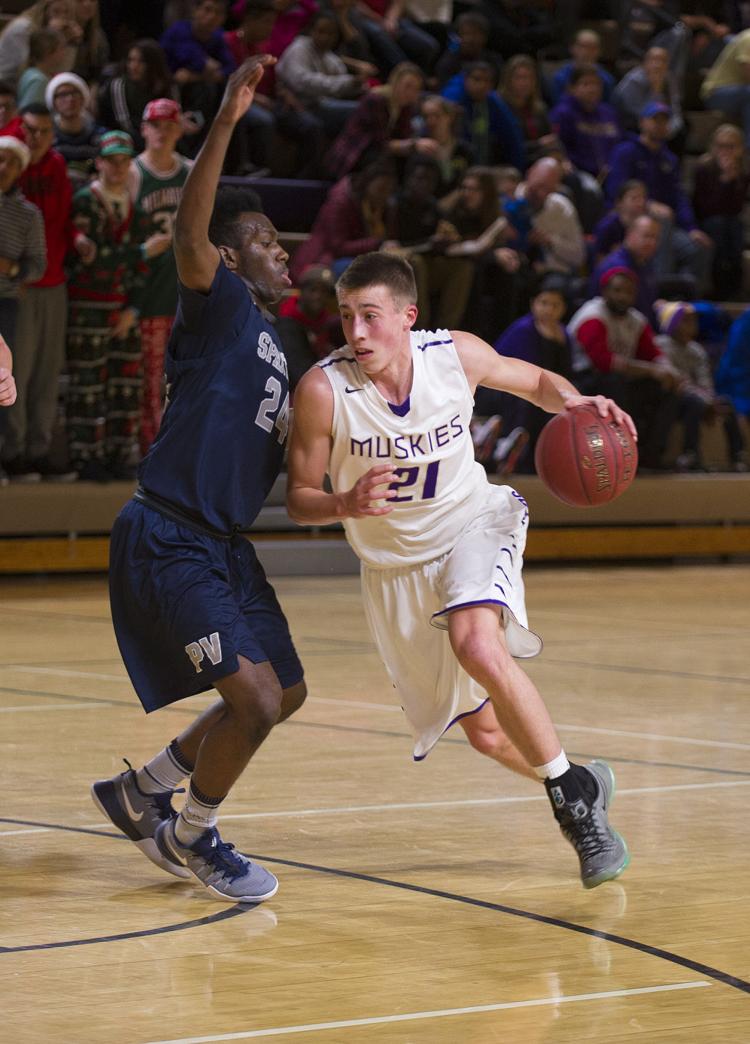 121416-mus-spt-mhs wieskamp layup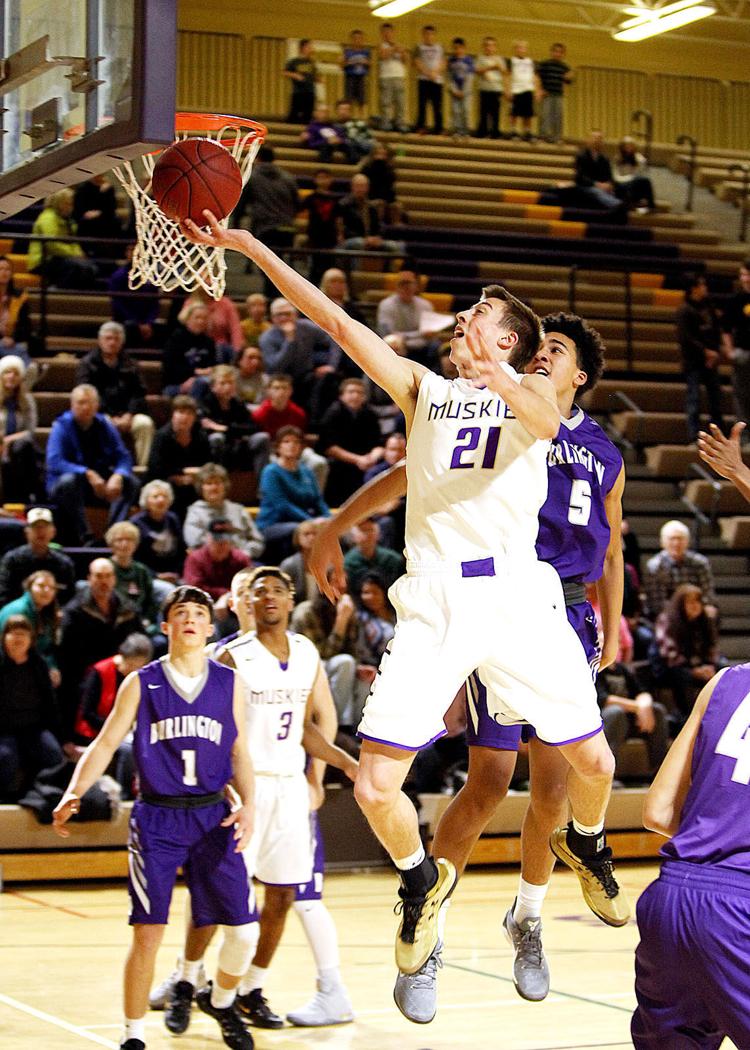 121416-mus-spt-mhs wieskamp shot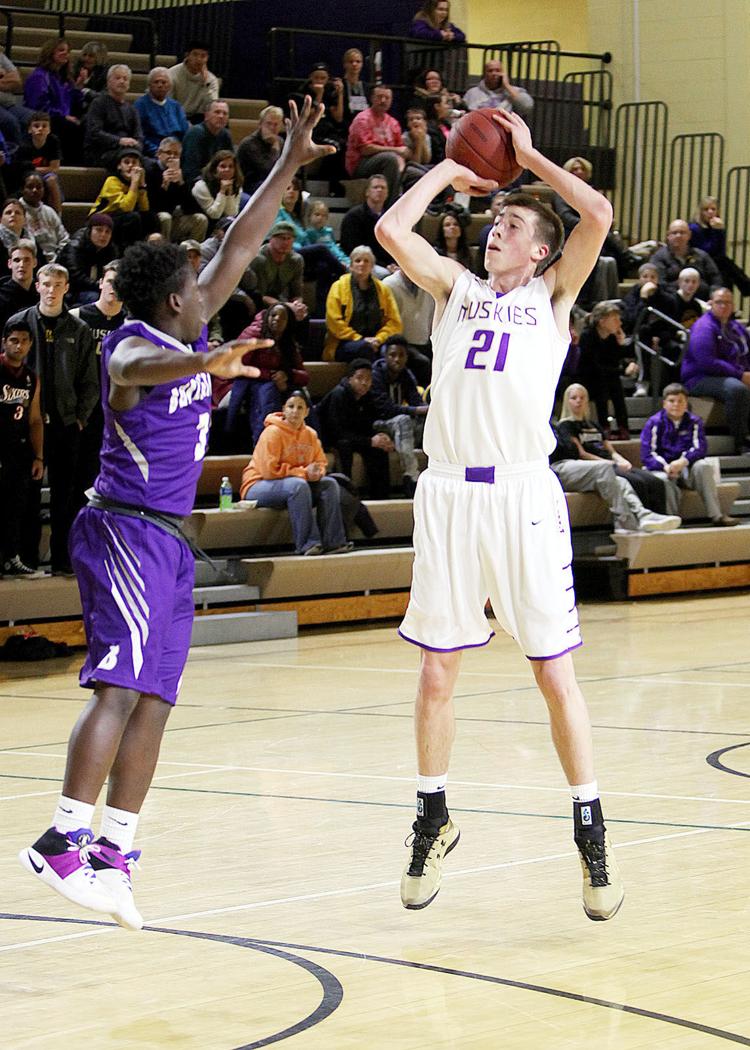 121416-mus-spt-mhs wieskamp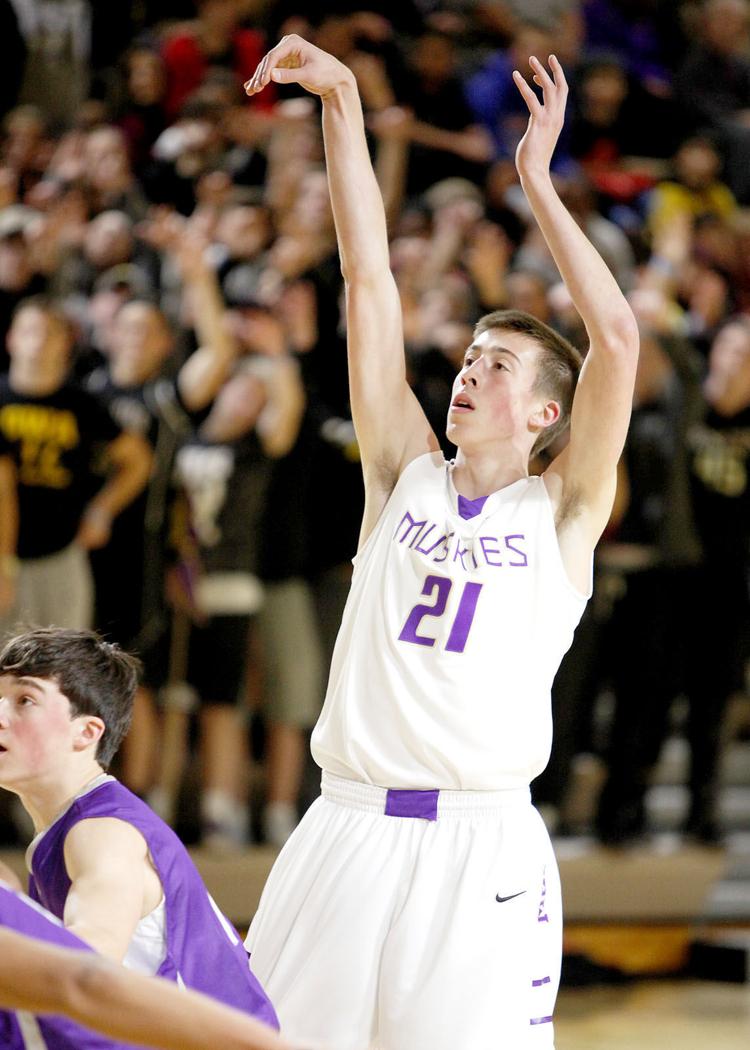 120716-mus-spt-mhs wieskamp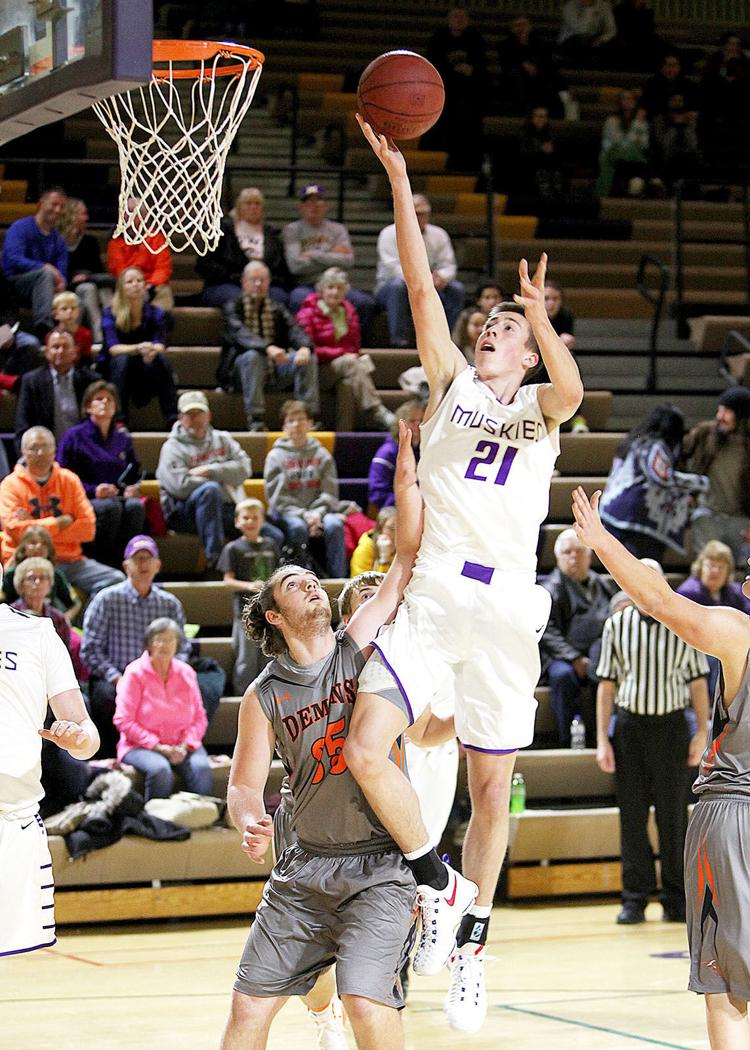 Joe Wieskamp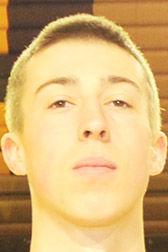 062416-sharp-shootout-006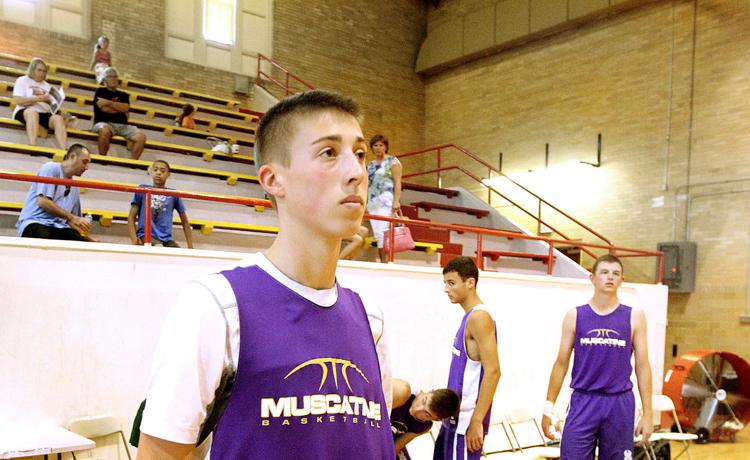 Joe Wieskamp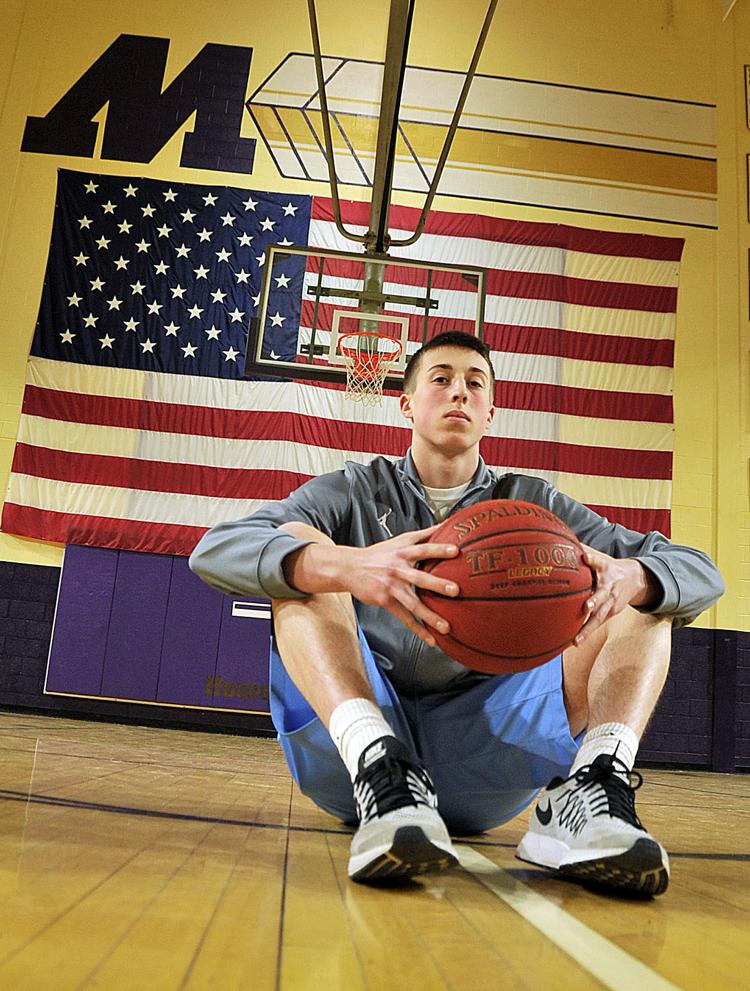 MHS Boys- Wieskamp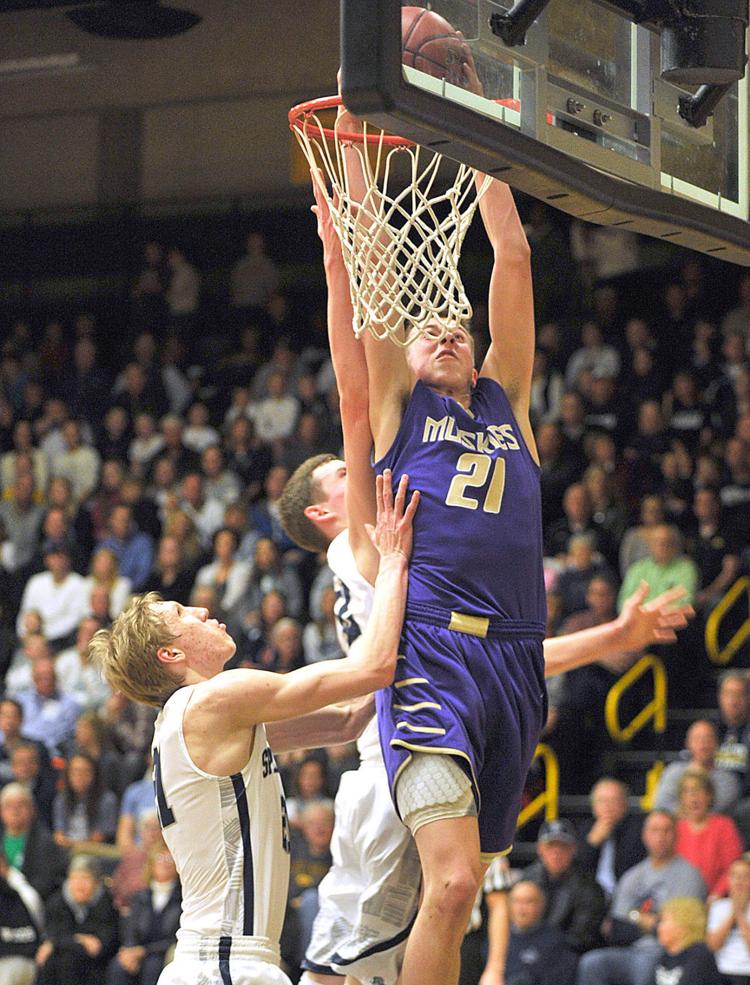 Joe Wieskamp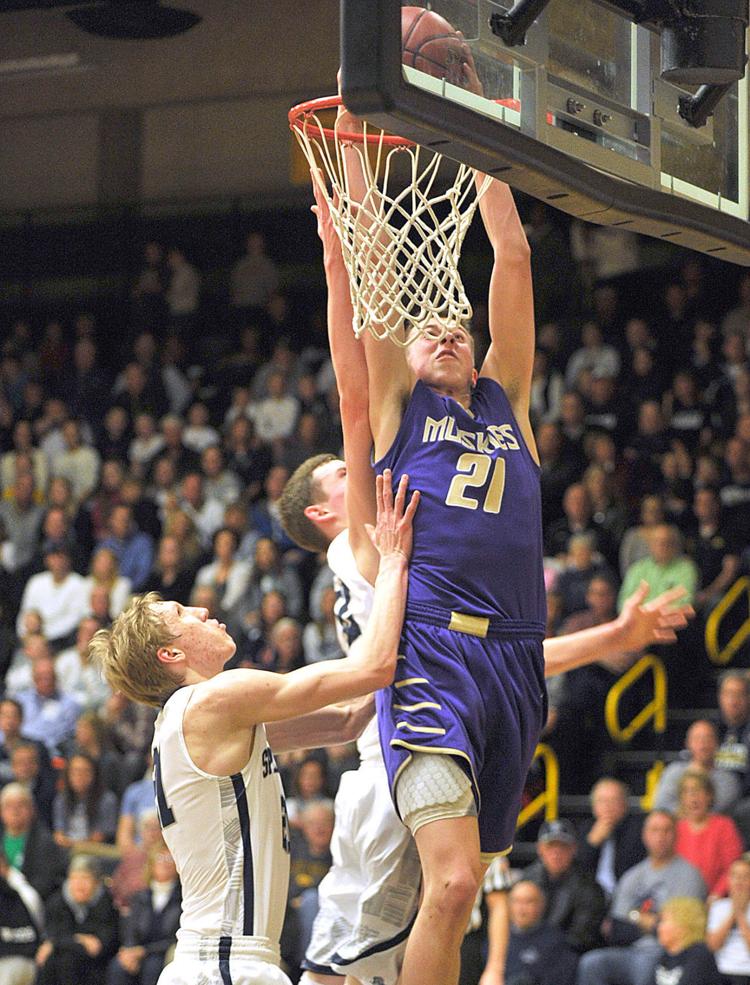 qct-spt-boys basketball -07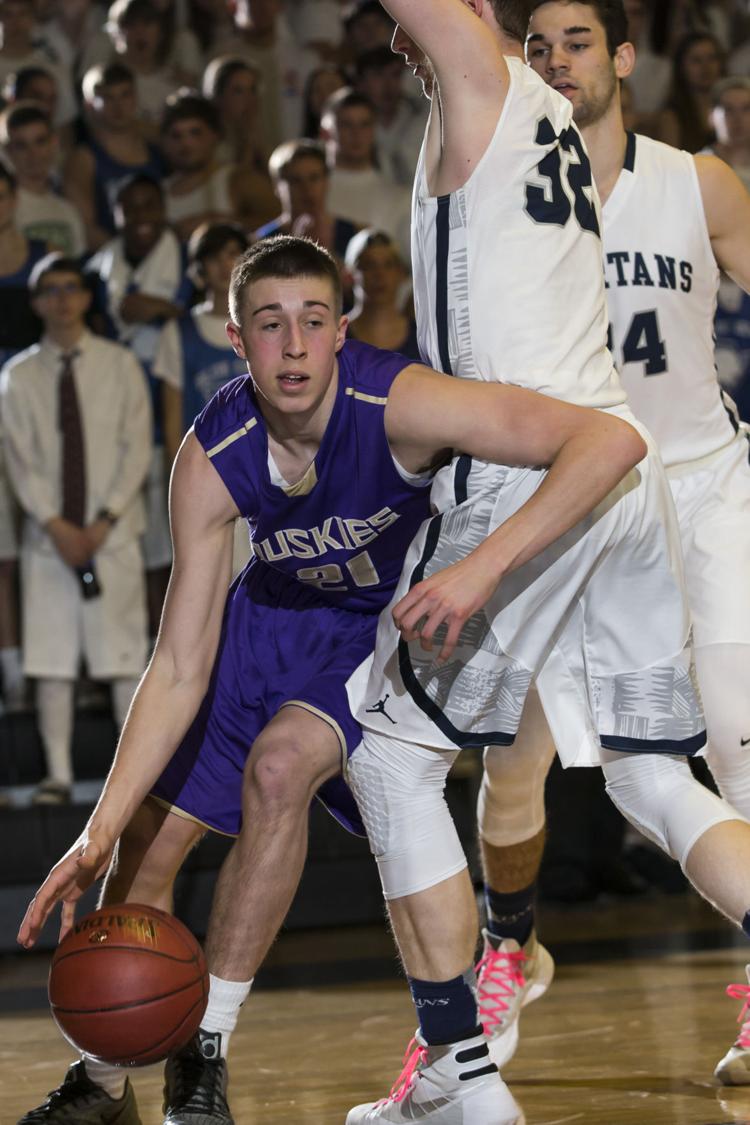 qct-spt-boys basketball -11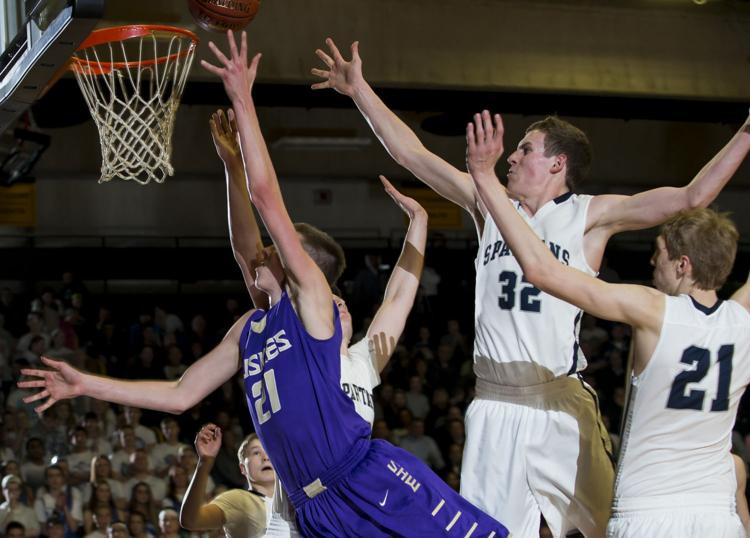 qct-spt-boys basketball -09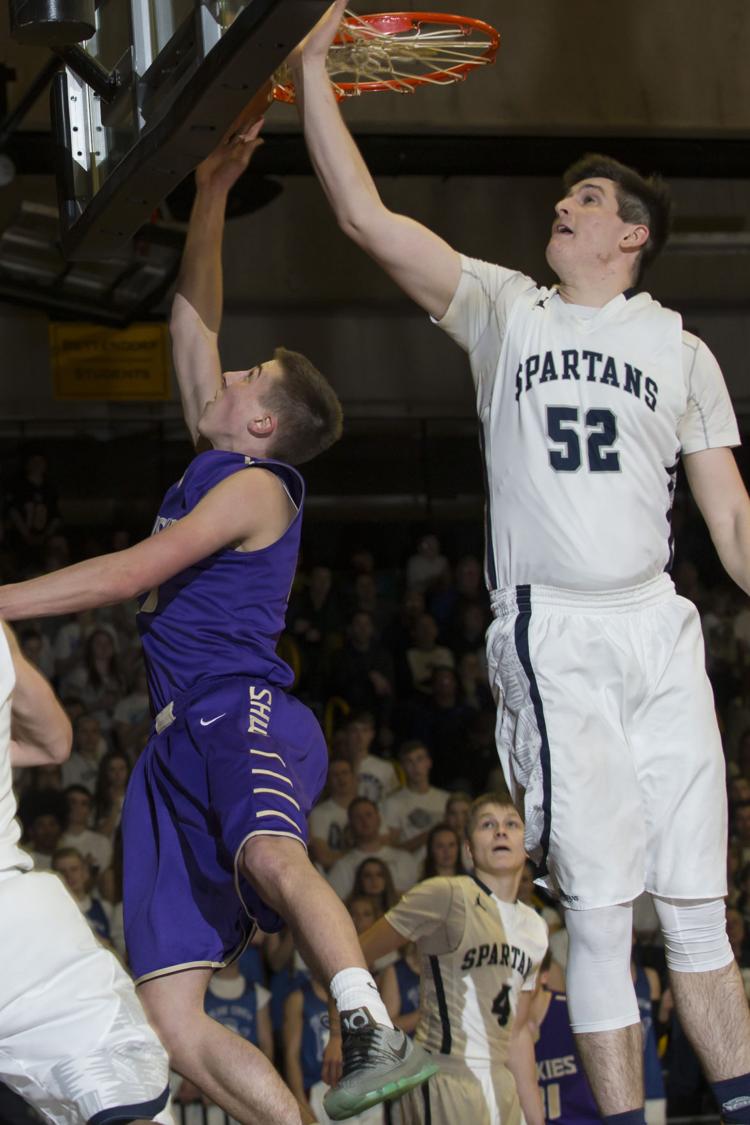 111216-mus-spt-wieskamp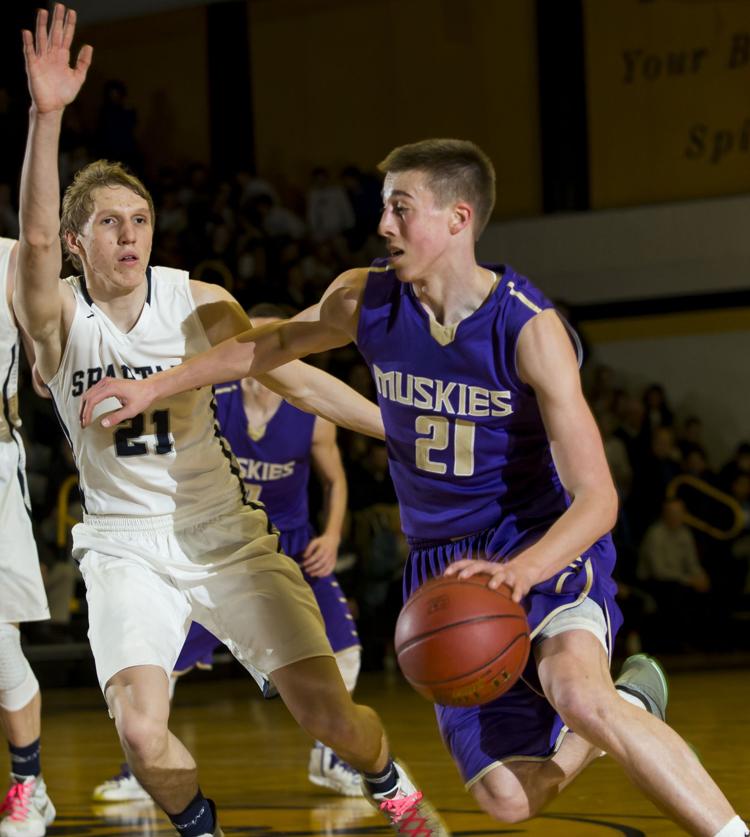 qct-spt-boys basketball -02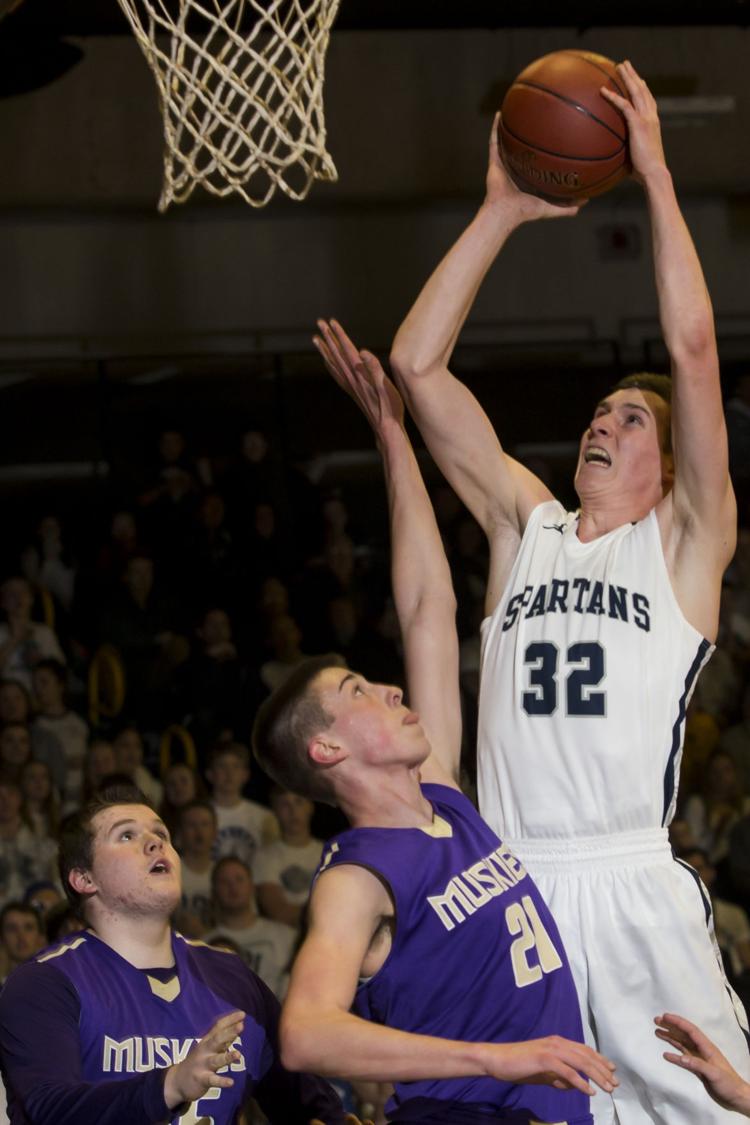 MHS Boys-Wieskamp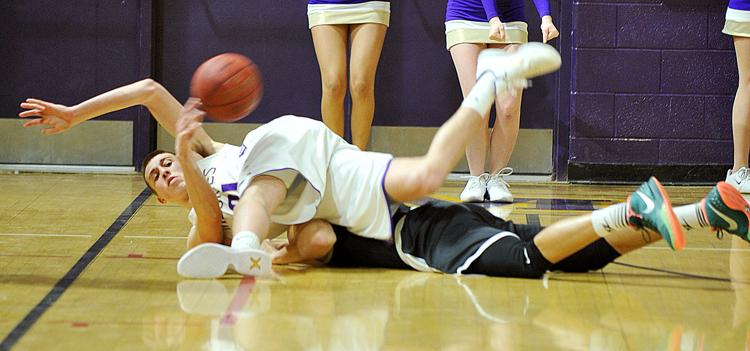 West-Basketball-005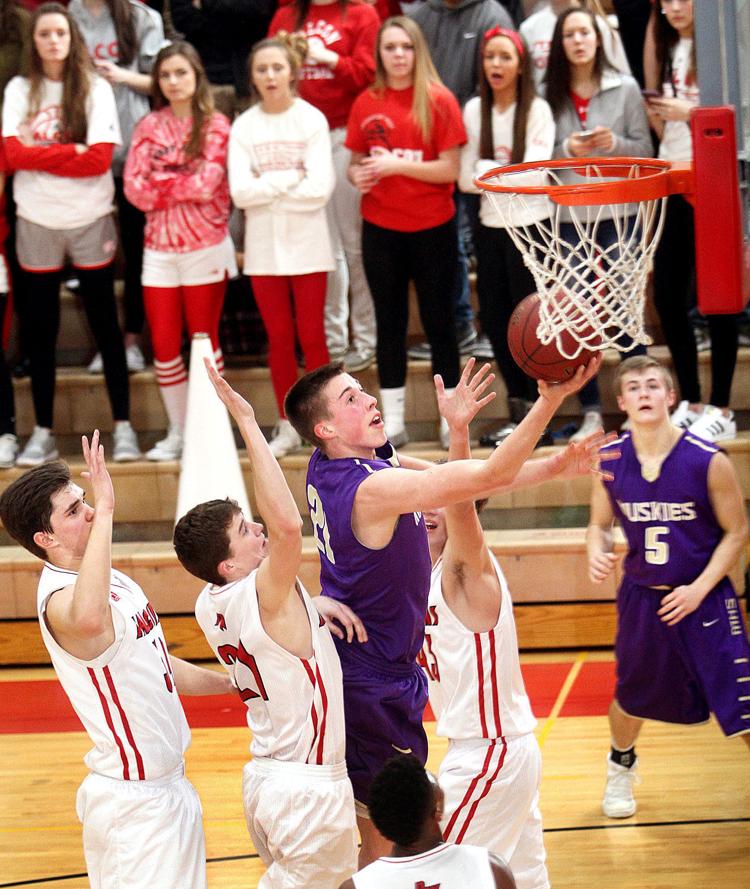 West-Basketball-002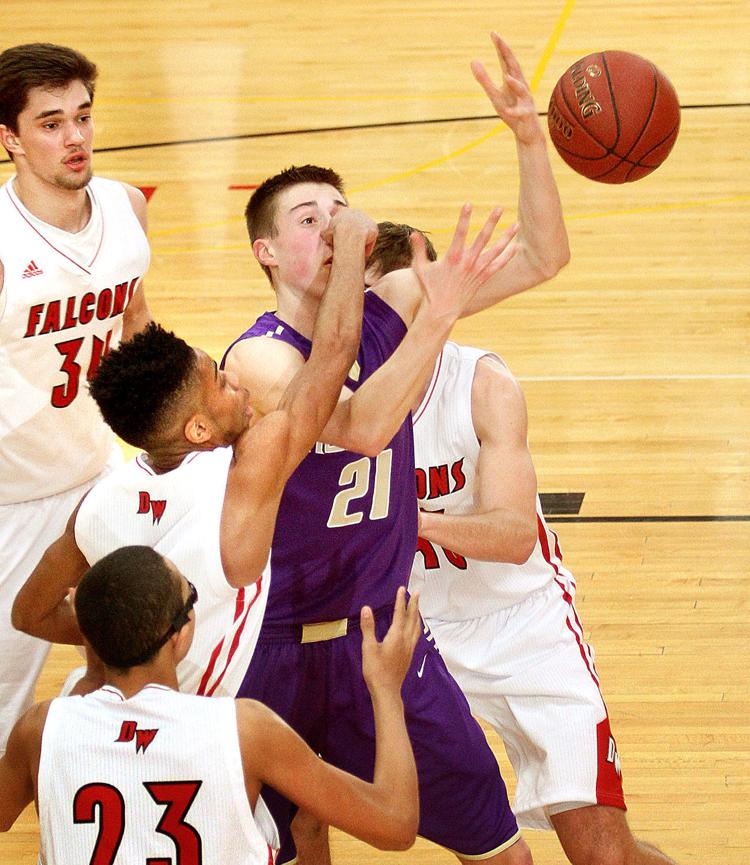 020316-mus-spt-wieskamp.jpg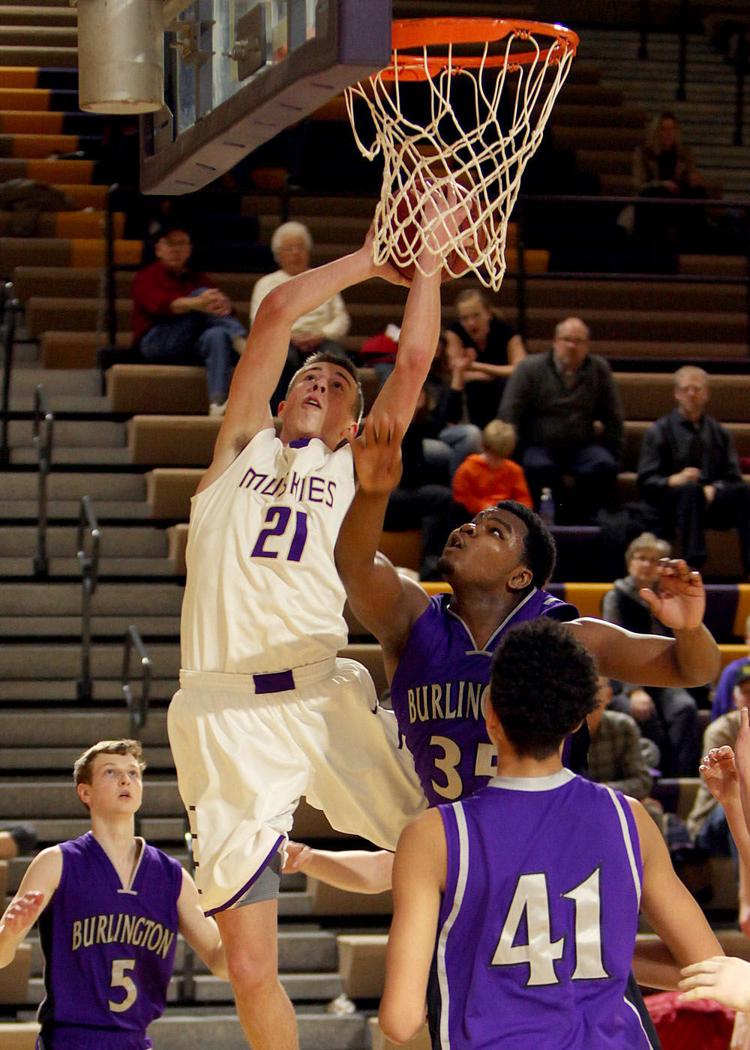 MHS Boys-Wieskamp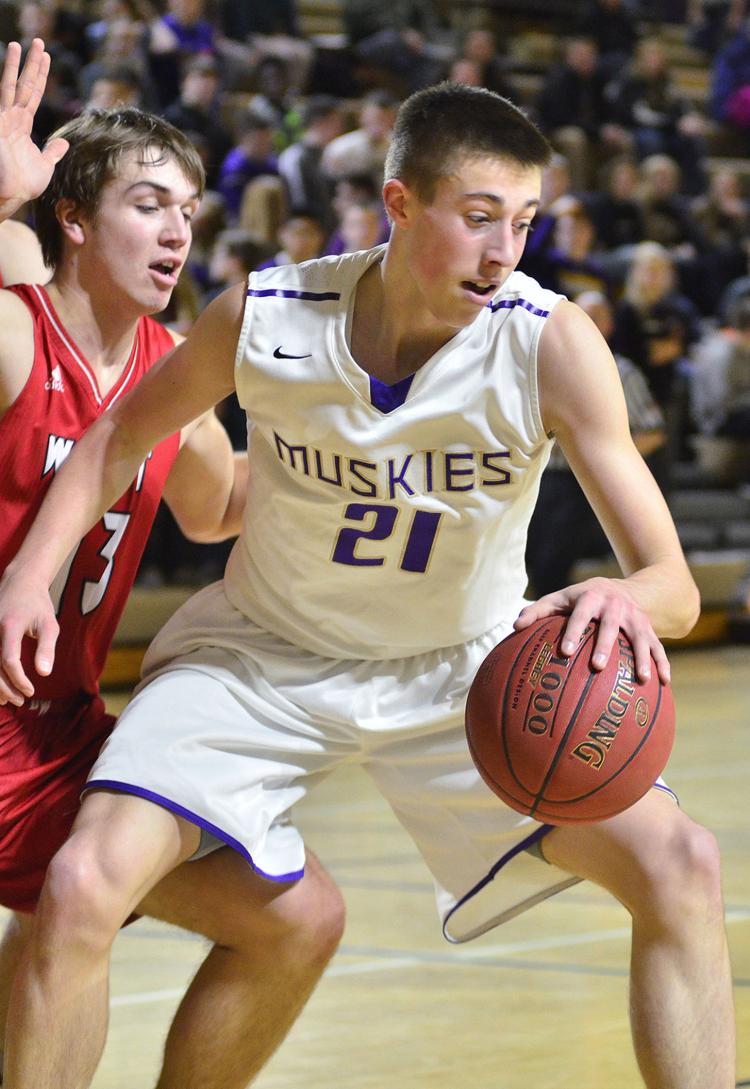 010516-pv-muscatine-13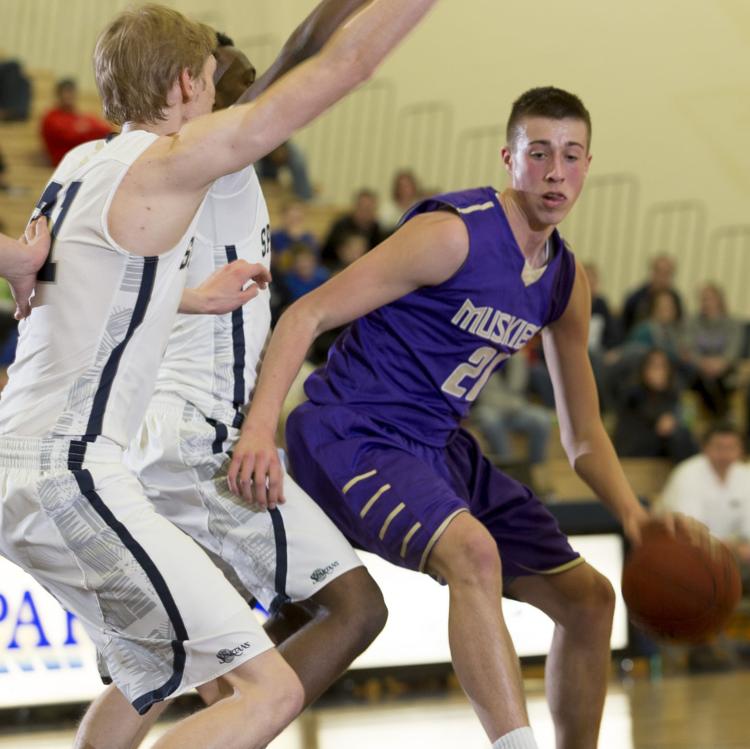 121915-mus-spt-mhs wieskamp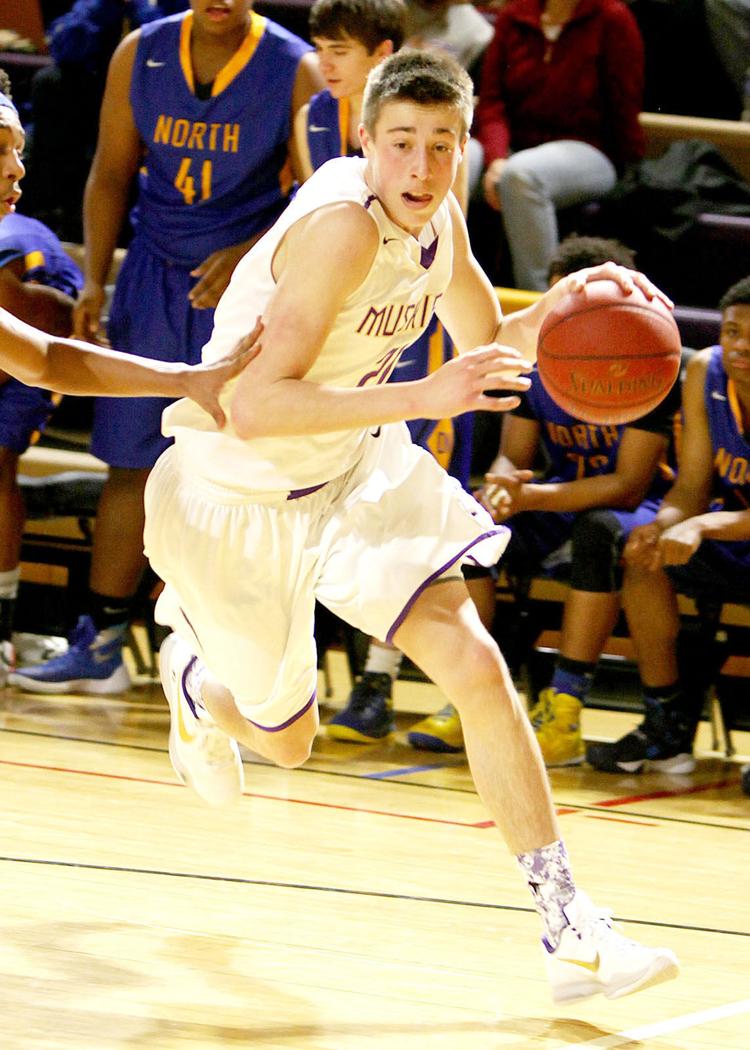 Joe Wieskamp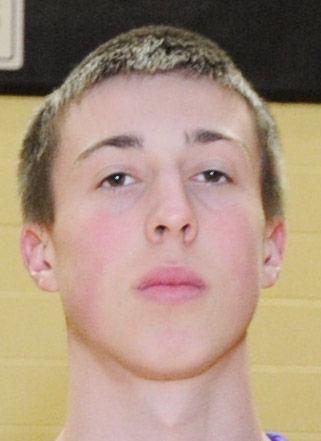 MHS Boys- Wieskamp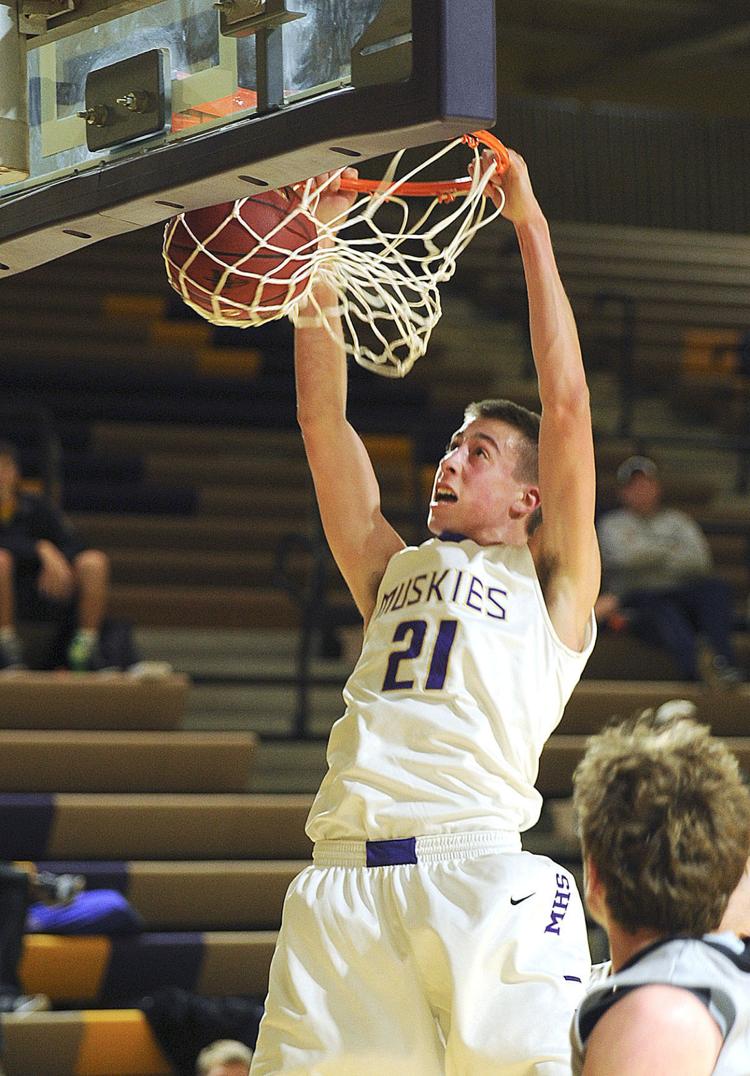 Joe Wieskamp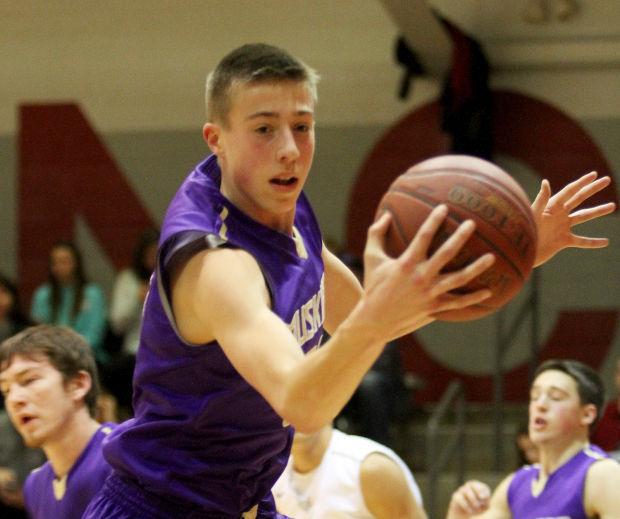 011915-west-bbb8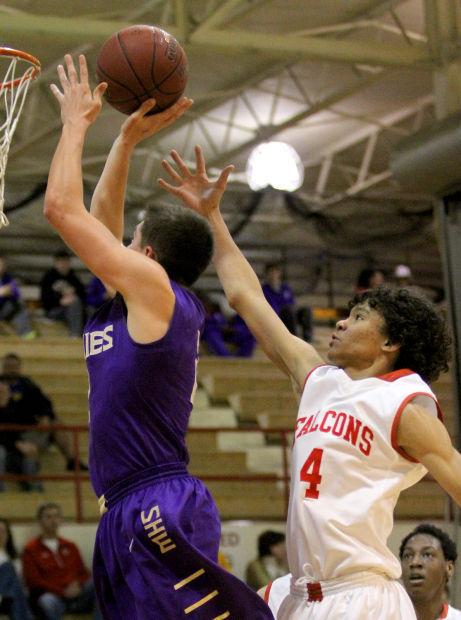 011915-west-bbb4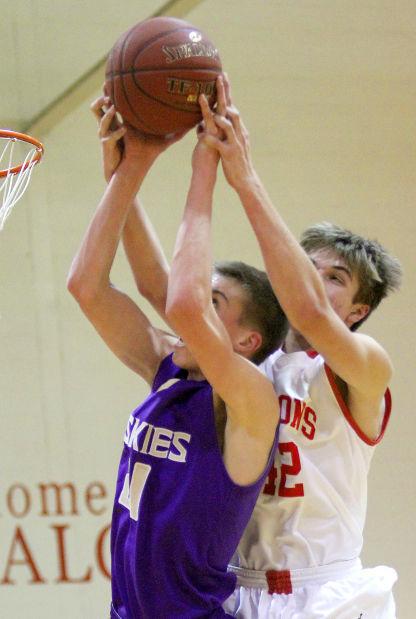 011915-west-bbb5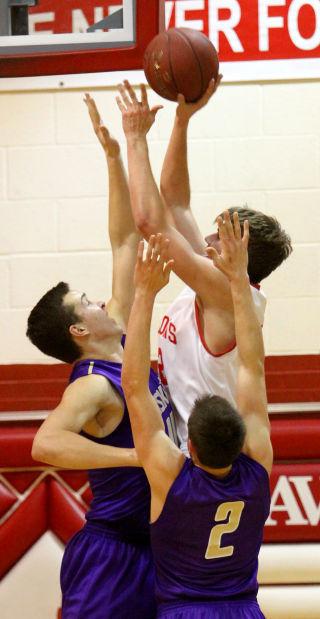 010815-north-scott11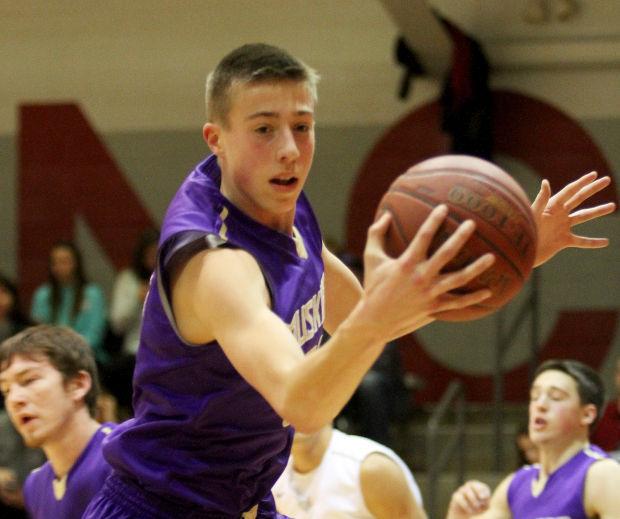 010815-north-scott13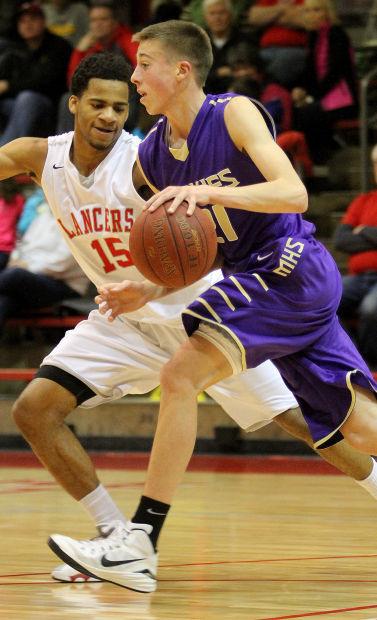 010815-north-scott12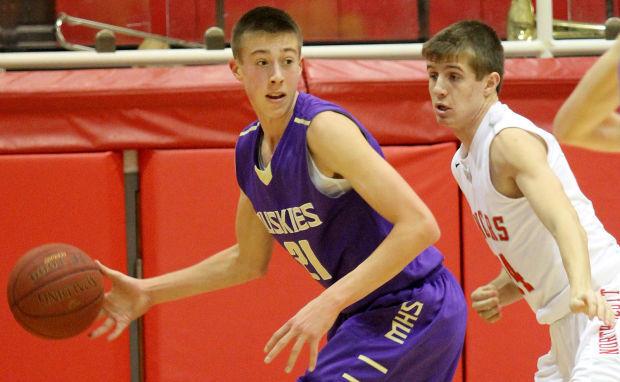 010815-north-scott05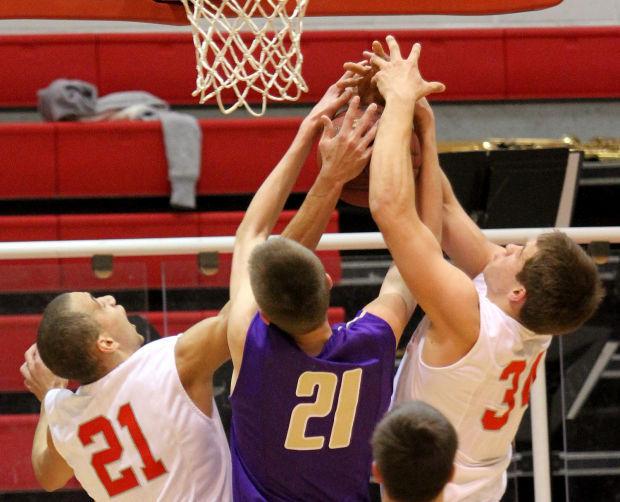 010815-north-scott02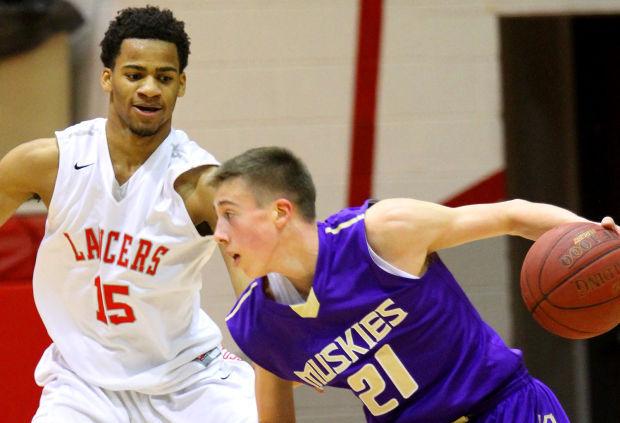 010815-north-scott04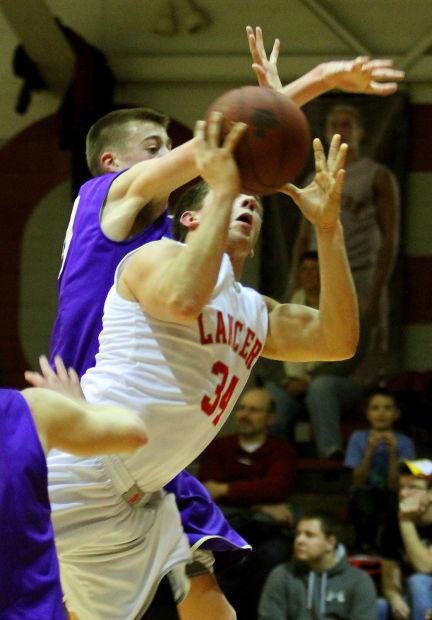 Joe Wieskamp